Everglades National Park car rental
Our Service
|
FAQs
|
Tips for the Region
|
Important Cities
|
Climate, Cuisine & Travel with children
Our car rentals in the Everglades are ideally located whether you are arriving in downtown Miami, Fort Lauderdale Port Everglades or major transport hubs such as Miami International Airport. Click on the second tab of the branch menu to see our locations on Google Maps and keep reading on down the page to gather information that can help you make the most of your car rental experience. Check out our useful sightseeing tips for your car rental road trip through Everglades National Park and the top cities in the region such as Miami, Fort Lauderdale and Everglades City.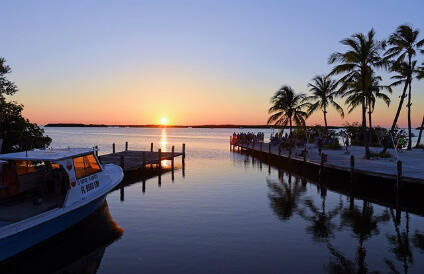 Our Service
Our services on offer for car rental for Everglades National Park include a diverse selection of leading brand vehicles. Choose your rental car from among top brands such as Mercedes-Benz, Hyundai, Nissan and Toyota. Whether you are on a long or short tour of the region, we have a rental vehicle to match your budget and mobility needs.
Which vehicle class is right for my trip?
Compact cars are the ideal rental vehicle for when you plan on spending more time in urban areas.
Sedans are great for their extras comforts and luggage space, and are especially suited to longer distance drives.
SUVs, station wagons and minivans are great for bigger groups and family vacations.
Passenger vans, including 7-seater, 12-seater and 15-seater models are also available at some of our car rental branches near Everglades National Park.
Customizing your rental car is also easy with our affordable rates on useful add-ons. You can add numerous extras to your car rental for Everglades National Park while booking online. On the bookings page you will be shown all the available optional features for your car rental.
Optional features:
Loss Damage Waiver, Personal Accident Protection and Supplemental Liability Insurance
Baby, child and booster seats
Extended Roadside Protection
Additional drivers
Express toll service
GPS navigation systems
Driving License
To rent a car for Everglades National park drivers must have a valid original driver's license. Renters with a non-US driver's license must present a valid passport or a valid government-issued ID card as a secondary form of ID at the time of pickup. European citizens can only drive vehicles with up to 8 passengers.
Minimum age and additional drivers
The minimum age for a car rental in the Everglades is 21. A surcharge is applicable for drivers under 25 along with some restrictions on certain vehicles, more information will be made available during the online booking process.
Refueling
Your rental car will be provided with a full tank of gas and it must be returned on full to avoid extra charges. Alternatively you can opt for our pick up full, return low feature that allows you to prepay for a full tank of gas and return the vehicle on low.
Accidents
If you do have an accident please report it to the police immediately and also inform any damages to your car rental to Sixt. You can reach the emergency services by dialing 911.

FAQs
What time periods does Sixt offer with car rental?
What documents do I need to rent a car?
Can I pick up a car and return it somewhere else?
Do I have to pay a deposit?
Can I rent a car with unlimited mileage?

Tips for the Region
The Everglades National Park is a vast slow moving river. With your car rental you can make long or short excursions to several areas of the Everglades and park at a number of visitor centers. From these visitor centers you can take trails or a tour to experience the park's natural beauty and extraordinary wildlife. In the west part of the park you have the Gulf Coast Visitor Center in Everglades City, if coming from Miami the Shark Valley and Ernest F. Coe Visitor Centers both have excellent facilities.
Fort Lauderdale to Shark Valley Visitor Center via US-41: 68 miles, 1hr 14 minutes
Miami to Shark Valley Visitor Center via FL-836 W and US-41 W: 40 miles, 50 minutes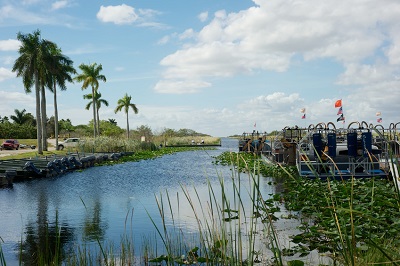 Important Cities
Miami
Miami is a city of mid-century modern allure, creative diversity and outstanding natural beauty. Its vibrant music and arts scene give the city a creative vibe with a lively nightlife playing out in fabulous mega-clubs, swanky lounges and rooftop terraces. The beaches are magnificent, Ocean Drive in Miami Beach pulls in the models and celebrities with its portion of South Beach set against a backdrop of Art Deco architecture in pastel hues. If you are visiting in December be sure to check out the renowned Art Basel Miami international art fair and all the events which take place around this big event.
Fort Lauderdale
Fort Lauderdale is also a popular tourist destination with 23 miles of stunning beach along with a myriad of Venice-like waterways. You can take boat and gondola rides around the city's many canals. Check out the impressive mansions and yachts lining the infamous Millionaires Row, or shop and dine outside on Las Olas Boulevard.
Everglades City
Everglades City is a fantastic entry point into the Everglades National Park with its Gulf Coast Visitor Center. The visitor center provides detailed information for visitors along with many different tours focused on the parks exciting wildlife. There are a number of historic buildings in the city including the Museum of the Everglades, we recommend a visit for the early 20th Century architecture and interesting exhibits.

Climate, Cuisine & Travel with Children
Climate
Like other subtropical climates, the dry season is in winter and the wet season in summer. The temperature is mild in the winter making it the preferred time of year for most tourists. The summer heat can get rather extreme and you can expect a lot of mosquitoes along with brief, but torrential tropical downpours. However, the region's beaches can generally be enjoyed year round and is known to have the warmest surf waters of anywhere in the continental US.
Cuisine
The region around the Everglades is known for its excellent seafood particularly at restaurants along the Miami River and in the Biscayne area. Miami is also great for Caribbean and Latin American cuisine. The combination of these styles with traditional American cuisine has spawned a new style of cooking unique to Southern Florida called Florribean. Dishes are known for their heavy use of spices, incorporation of fresh fruit juices and focus on seafood and chicken.
Traveling with Children
The Everglades National Park has many activities for children including airboat rides, nature trails and saltwater fishing. The park is a vast wilderness with a hot climate so make sure you pack plenty of water, sunscreen and bug repellant.