Sixt rent a car in Lebanon is your trusted partner when it comes to booking a car in Lebanon. We provide a wide selection of vehicles from major brands, whether you require an SUV, a sports car, a van, a sedan or any other type of vehicle.
Rent a Car in Lebanon with Sixt
Sixt has both airport and inner-city car rental branches and our friendly staff is dedicated to providing you with excellent service so your vacation goes as smoothly as possible. Driving a car rental in Lebanon to explore Lebanon's culture and nature is a great alternative to using public transport. Sixt is your go-to company for dependable vehicles and budget-friendly prices.
Driving Rules and Regulations in Lebanon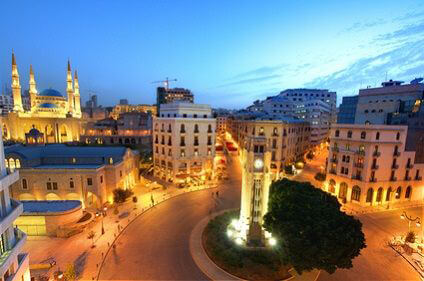 When you rent a car in Lebanon, it's always advisable to drive cautiously and defensively until you become familiar with the local road conditions and traffic laws. Here are a few of the basic traffic regulations you will need to keep in mind if you intend to use a car rental in Lebanon:
Driving is on the right side of the road.
Seat belts are mandatory if they're fitted in the vehicle.
Talking on your cell phone while driving is prohibited.
Drivers must carry a valid driver's license, insurance documents and car registration papers with them at all times.
Enjoying your Vacation with Sixt Car Rental in Lebanon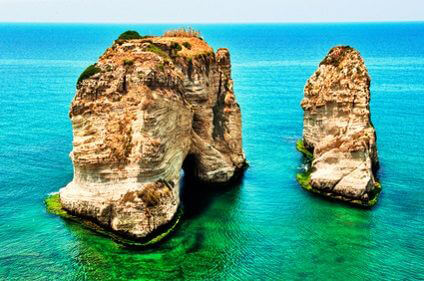 Lebanon's rich history dates back thousands of years. From its ancient sites and ruins to its pristine beaches, nature reserves and modern urban centers, this East Mediterranean country offers something for every traveler. Beirut serves as a perfect starting point for your Lebanese getaway. Rent a car at the airport, and proceed with exploring the wonders of Lebanon right away. From downtown Beirut, take an 11-mile drive to Jeita Grotto, a system of limestone caves that is a Lebanese national symbol and one of the New Seven Wonders of Nature. Going further, take a road trip into the eastern mountains to see some of the best historic sites of Lebanon, such as the remains of the Temple of Jupiter or the Trilithon stones. With Sixt car rental service, reaching all of Lebanon's attractions will take just a few great road trips.