Sixt makes car rental in Singapore easy! Sixt offers two locations for you to rent a car in Singapore, and with a convenient Meet and Greet location at Singapore Changi Airport, you can be on the road in to time.
Rent a car in Singapore with Sixt
Arrange to rent a car online and Sixt can have your car rental waiting for you when you arrive. Sixt has a fleet of vehicles to choose from, including SUVs, convertibles, sedans, and station wagons. You can also choose the option of adding a loss damage waiver, personal accident protection and supplemental liability insurance to give you peace of mind while you travel. GPS systems, baby seats, child seats and booster seats are also available.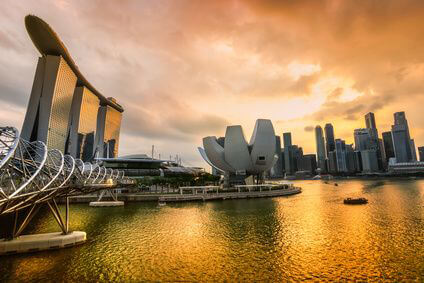 Driving Rules in Singapore
Sixt wants to make sure you travel safely while driving in Singapore. When you rent a car, please keep in mind that according to Singapore law:
Cars drive on the left hand side of the road.
It is illegal to turn left (into the nearest lane) at red lights.
The speed limit is 37 mph (60 km/h) on residential streets, 43 mph (70 km/h) on non-residential streets, and 56 mph (90 km/h) on Singapore's expressways.
Talking on your cell phone while driving is prohibited.
All traffic regulations are strictly enforced with police officers and traffic security cameras.
Sixt wants to ensure your experience with car rental in Singapore is safe and enjoyable.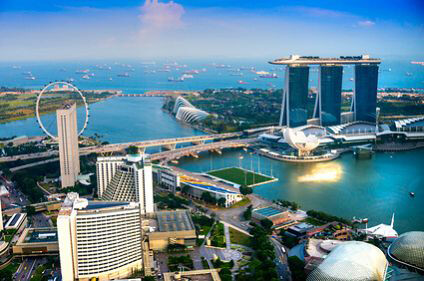 What to see with your car rental in Singapore
Rent a car in Singapore to see everything the country has to offer. Drive to the Yishun Dam and explore the beautiful outdoor scenery in Yishun park. You can drive to Marina South and admire Singapore's Gardens by the Bay and central business skyline before going to Kota Tinggi town for lunch. Drive around the winding roads of Mount Pleasant and see the hidden houses in the surrounding woods. Also, don't forget to see the Night Safari on Mandai Lake Road. With so many places to go, make sure you rent a car so you don't miss out on what Singapore has to offer.