Rent a car in Ireland with Sixt and tour the country's famous green hills, castles and lively pubs. Sixt has rental office locations at the Dublin Airport, in the north and south of Dublin City and at the Dun Loaghaire ferry port terminal. We offer a variety of vehicles in Ireland to suit your travel needs including vans, 4x4s, convertibles, sports and luxury car rentals.
Reserve a Sixt Car Rental in Ireland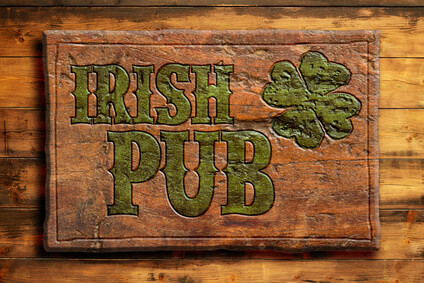 When you rent a car in Ireland from Sixt you can choose from several deals including fly and drive, unlimited mileage, LDW insurance, additional drivers and GPS systems.
Driving Tips for Touring Ireland by Car Rental
Ireland boasts some of the safest roads in Europe, though it may be hard to believe it as you navigate your car rental down a narrow, winding road in the fog. Driving regulations are well-enforced and a cautious, even polite way of driving is commonplace. Therefore, with a basic knowledge of Irish driving etiquette, you're sure to find car rental in Ireland to be an enjoyable way to tour the country.
Driving in Ireland is on the left-hand side of the road and cars yield to the right.
Don't be alarmed if another driver flashes their hazard lights at you. It is a common way to say a quick ""thank you"" for road courtesy.
Make sure you keep cash on hand for toll roads.
Driving well below the speed limit to navigate narrow, winding roads is acceptable, but it is considered common courtesy to pull over to the side to allow other cars to pass.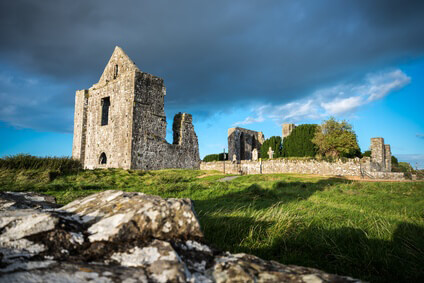 What to see with a car rental in Ireland
Where there are endless things to do and see in the bustling metropolitan area around Dublin and other major Irish cities, the real beauty of Ireland can only be seen when you rent a car and drive through the country's small towns and villages, full of well-preserved charm and traditions. Rent a car in rural Ireland and visit the thatched-roof houses of County Donegal. Major attractions to tour by car rental include the Norman Castle and Medieval buildings of Kilkenny, the Cliffs of Moher and Blarney Castle in County Cork. Your adventure is unlimited with Sixt car rental in Ireland.