Plan a trip through the iconic country of Greece and experience one of the world's most appealing destinations with a car rental from Sixt. We offer comprehensive rental deals which include LDW insurance, additional drivers, unlimited mileage, fly and drive, and GPS systems. Rent a car in Greece through Sixt and choose from luxury vehicles, 4x4s, vans, and sports cars.
Car rental in Greece with Sixt
With dozens of branches conveniently located throughout the mainland and Greek islands, Sixt Rent a Car in Greece can help you get to the most popular ancient sites, archaeological ruins, and beautiful beach destinations.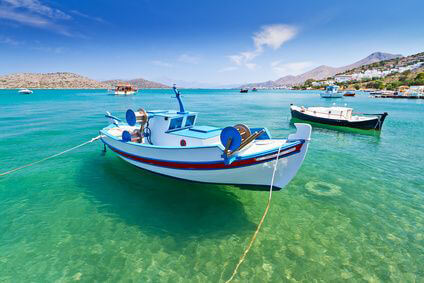 Driving Tips and Regulations in Greece
Driving a car rental in Greece is by far the best way to reach the myriad of attractions, see the country's scenic coastlines and enjoy the varied landscape of Greece. The country has an excellent, well-maintained roadway system that makes it quite easy for travelers who rent a car, with the only complication being up-to-date road maps.
Keep cash on hand for paying tolls.
It is illegal to use a cell phone while driving and you can expect to be stopped and fined if you violate this law.
When parking look for a parking lot or hotel parking, as on-street parking is hard to find.
The most challenging aspects of driving a car rental in Greece are the narrow roads and curvy, mountain passes in the country's rural areas. Drive slowly, heed the posted speed limits, and be prepared to pull over to allow oncoming traffic to pass on narrow roads.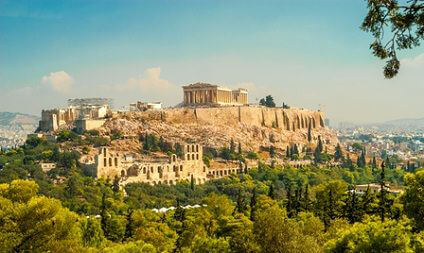 What to see with your car rental in Greece
Rent a car in Greece if you want the best of both worlds: cultural attractions and World Heritage Sites, combined with picturesque, whitewashed coastal towns along sandy beaches. First-time travelers to Greece won't want to miss world-famous iconic sites like the Parthenon in Athens, Delphi, the Temple of Apollo, or the Colossus of Rhodes. Those seeking an island vacation should experience the beautiful beaches and delicious local wines of Samos; the sandy palm beaches of Crete, or the nightlife on the island of Mykonos. Tour these sites and more with a car rental from Sixt in Greece. For more information about renting a car in Greece, please check out our car rental guide for Greece.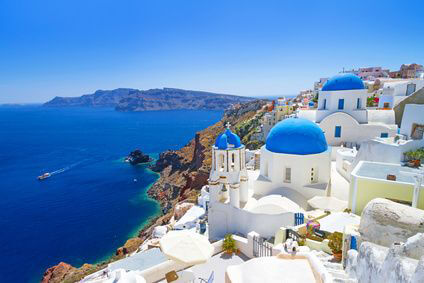 * more than 60 car rental locations in Greece