Sixt rent a car in Poland
Our Service | FAQs | Driving Tips | Places of Interest | Crossing Borders
Check out the map above for some great ideas about sights to see and places to visit on your trip to Poland. Our car rental deals in Poland mean that all of these attractions are easily accessible, allowing you to experience the breathtaking natural beauty, stunning architecture and exciting cities that the country has to offer. Our convenient branch locations are ready to get you on the road so you can get your journey in Poland underway.
Our Service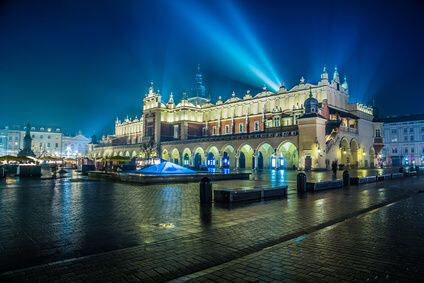 Our diverse fleet means it is easy to find the right rental vehicle for your driving requirements. You can opt for a compact city car to negotiate the narrowest city streets or select a prestige brand to add some luxury to your travels. An SUV is great for exploring, while a minivan is perfect for larger groups. Next, tailor your rental with numerous add-ons for an optimal ride. We have great deals on optional features such as child seats, GPS, additional driver and insurance coverage. Reserve your car rental for Poland ahead online or by phone and ensuring a better rate than waiting to your arrival.
Driver's license
Poland accepts driving licenses from all EU countries and many other nations. US drivers will also need to show an international driving permit, which can be obtained before leaving from the Automobile Touring Alliance (AATA) or American Automobile Association (AAA).
Age restrictions
You must be 18 or older to drive in Poland and further age restrictions apply when you rent a car in Poland. Our booking engine will show you the age limits on each model.
Credit card payment
Payment for your rental car must be made using a credit card. The credit card must be in the driver's name and it must be presented to branch staff upon collection. Prepaid cards and debit cards are not accepted.
Accidents
Dialing 112 in Poland will connect you to the emergency services. You can also reach our own support staff 24/7, further information is enclosed with your rental documents. Our car rental deals in Poland also include the option of Roadside Protection, providing enhanced breakdown coverage.

FAQs
What is included in the price?
Can I rent a specific car model?
What documents do I need to rent a car?
What kind of insurance is necessary to rent a car?
Can I pick up a car and return it somewhere else?
Do I have to pay a deposit?

Driving Tips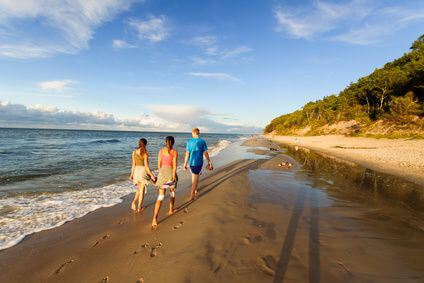 Poland's road network is generally good and has enjoyed much investment in the last few years. Tolls are charged on the main motorways (A1, A2, A4 and A8) but driving is free elsewhere. The E65/E30 is the main route from Germany in the west, running through Poznan and Lodz on the way to Warsaw. The E75 and E77 run north to Gdansk from Lodz and Warsaw respectively and both roads continue south to Katowice and Krakow.
Additional tips for driving in Poland
Keep your driving license and ID with you at all times.
Wearing of seatbelts in the front (and back if fitted) is compulsory.
Children under 12 must use a seatbelt adapted for their height or be seated in a special seat.
Speed limits
30 mph in urban areas
56-68 mph on open roads
81 mph on motorways

Places of Interest
Top 4 Architectural Sights
Malbork
Krakow Old Town
Gdansk Old Town
Kodzko Fortress
The castle complexes of the city of Malbork are some of the most impressive examples of medieval architecture remaining in Europe. It is renowned as one of the most beautiful spots in all of Poland and the red brick fortress on the Nogat River bank is a sight not to be missed. The Old Town of Krakow is an established favorite with tourists and for good reason. From the great Market Square to the awesome Wawel Castle, it is one of the most intact ancient city centers in Europe. Add countless Gothic spires and winding cobbled streets and you have one of the most beautiful cities anywhere. Gdansk Old Town is less well known but it has some fascinating medieval lanes, market squares and the historic docklands. Kodzko Fortress, meanwhile, is a massive and impressive structure that was once captured by Napoleon. It fascinates visitors with its underground labyrinth of tunnels which hid troops escaping conquering forces.
Top 4 Natural Sights
Tatra National Park
Bialowieza Forest
Masurian Lake District
Bieszczady Mountains
Tatra National Park in the south of the country is home to Poland's highest mountain, Rysy, and some of its most spectacular scenery like Morskie Oko lake. A UNESCO biosphere site, it has beautiful hiking trails, dense forests and mysterious caves. Bialowieza Forest in the east has some of the last virgin forests in Europe and is a UNESCO World Heritage Site. It is home to massive ancient oak trees and herds of wild bison. The Masurian Lake District is a favorite with Poles and international visitors for its watersports, camping and hiking options among the area's 2,000 lakes. The Bieszczady Mountains are part of the Carpathian Range home to dramatic ridges, high meadows and ancient forests. Visitors can see brown bears and packs of wolves as well as European bison.
Top filming locations
Krakow has been the location for countless films thanks to its stunning architecture, atmospheric streets and centuries of history. Perhaps none is more famous than "Schindler's List" Steven Spielberg's multi-award winning drama about the Holocaust. Much of the movie was filmed in Kazimierz, the city's Jewish Quarter, and today many tours will guide you through the locations where scenes were filmed.
"Walesa, Man of Hope", tells the story of Lech Walesa, the famous politician and union activist who co-founded Solidarity. He was instrumental in the fall of communism in Poland and later became the country's president. The film is set in Gdansk and has fascinating footage of the city and the shipyards.

Crossing Borders
If you wish to extend your visit into other European countries a car rental in Poland from Sixt gives you plenty of opportunity. You are allowed to cross into neighboring countries such as Germay, the Czech Republic and Slovakia. Please refer to our Rental Information page for more information.