Egypt Your Way with Car Rental From Sixt
For your Egypt car rental you can choose from a wide variety of vehicles. We have up-to-date models from some of the best car manufacturers in the world that can suit all kinds of travels. Choose from compact cars and sedans, sports cars and convertibles, SUVs and vans. You can also tailor your Egypt rent a car with deals on add ons and upgrades. Extras like child seats, GPS, additional driver coverage and more can be included when you book online. Please note, however, we can only guarantee your reservation for the car category and not for a specific model.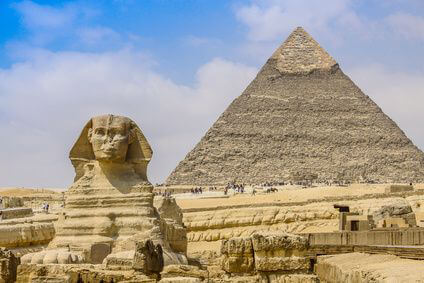 What to Do in Egypt in Winter 2019
Traveling to Egypt in the winter means milder temperatures and fewer crowds at top attractions. Outside of Cairo you can see the Pyramids of Giza, or travel south along the Nile River to visit the Valley of the Kings to see the resting place of the pharoahs. People flock to the Red Sea resort cities of Hurghada and Sharm el Sheikh for good deals on beach vacations. South central Egypt is mountainous and there you will find Mount Sinai, known for its golden color during sunsets and sunrise. In Cairo, there are many museums and attractions to visit including the Mummification Museum. Keep in mind that winds can whip up sand storms in winter, and in some parts of the country, temperatures can dip below 50 degrees, or even be freezing at night. Rent a convertible if you plan to stay by the ocean to soak in the fresh air.
What to Expect While Driving in Egypt
Many driving conditions and rules in Egypt are vastly different from those in the United States, Europe and Asia. Observing these key rules will ensure a safe and enjoyable driving experience with your Sixt car rental. Although most major intersections in Egypt have stoplights, many are directed by local policeman using a series of hand gestures and finger movements.
Motorists in Egypt use vehicle horns to communicate a variety of things, such as the desire to turn or pass other drivers.
You are required to wear your seatbelt at all times and this law is strictly enforced.
Please inform yourself of all the road rules and regulations in Egypt before driving with your Sixt car rental.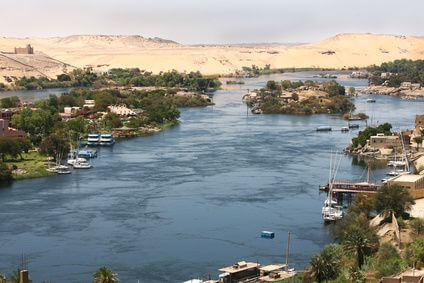 Experience Egypt with Sixt
Although Egypt is most popularly associated with the Sphinx and Great Pyramids, the country has much more to offer in the way of shopping, nature and history. When you rent a car, you have the freedom to visit as many of these memorable locations freely and at your own pace. When staying in Hurghada, you are a short drive away from Makadi Water World and the Grand Aquarium while our Sixt branches in Cairo are close to the Egyptian Antiquities Museum and the Cairo Opera House. Round out your stay in Sharm el Sheikh with a trip to the Ras Mohamed National Park or the majestic Musical Fountain of Sharm El Sheikh. When you rent a car in Egypt with Sixt you can take to the road in any direction, to an array of destinations. Enjoy the drive!