Discover the magnificent Czech Republic at your leisure with Sixt Rent a Car in Czech Republic. We have several locations where you need us, including airports, the main train station and city centers. Whatever your travel plans, Sixt has a large variety of vehicles at your disposal, from mini-vans for family trips to compact cars for the cost-conscious business traveler.
Sixt Car Rental in Czech Republic
For a different experience, you can also rent our SMART ElectroDrive, a fully electric car. Sixt Rent a Car in Czech Republic also offers options such as LDW insurance and additional drivers. Our flexible options make traveling by rental car safer and easier. You can also rent a car in advance and pick it up at any one of our convenient locations in the Czech Republik.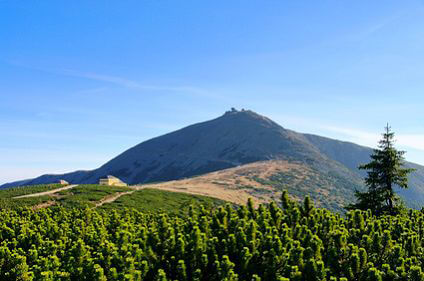 Driving Regulations in the Czech Republik
The Czech Republik's varied landscape and excellent roadway system make for a great road trip. There are several rules to be aware of when traveling by rent a car in Czech Republic:
The speed limit ranges from 80 mph on the highways to 30 mph in residential areas.
Seatbelts for drivers and front passengers are mandatory.
Car headlights must be on at all times, whether it is day or night.
Talking on cell phones is strictly prohibited.
There are other driving regulations to know before starting your trip. The staff at Sixt car rental in Czech Republic are happy to assist you with the driving rules as well as all of your car rental needs.

Sites to visit with a car rental in Czech Republik

The Czech Republic is one of the most popular tourist destinations in Central Europe. Drive your rent a car around its capital, Prague, often described as a magical city. Architectural and cultural wonders await you such as the Prague Castle, the National Theater and the DOX Center for Contemporary Art. For a slower change of pace, drive your rental car to Central Bohemia. This stunning region offers rivers winding through deep valleys and thick forests. Continue your tour with your car rental by visiting the Kokorinsko region. Explore castles full of history and legends amidst a landscape of hills and valleys. A Sixt car rental in Czech Republic is the ideal way to explore the splendor of the Czech Republic.