Catch the spirit of mobility when you rent a car in Hungary with Sixt. With locations in Budapest, Dubrecen, Gyor, and Miskolc, Sixt takes care of all the car rental details so you can enjoy real travel freedom. Rent a car in Hungary online, and your vehicle will be waiting on your arrival at any Sixt location in Hungary.
The Spirit of Mobility and Travel Freedom
Pick up your car rental in Hungary at an airport location for seamless fly-and-drive integration. Affordability? Sixt offers competitive car rental rates and unlimited mileage on a full range of vehicles, from convertibles and sports cars to 4X4s and vans. Comfort and safety? Sixt specializes in European luxury car rentals. Vehicles are GPS-equipped, and we offer insurance options like loss damage waivers, personal accident protection and supplemental liability.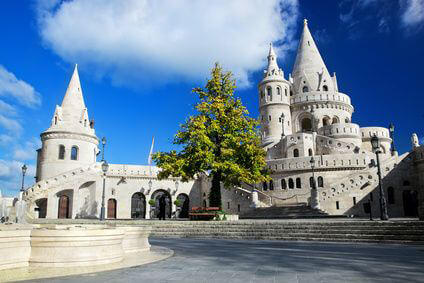 The Rules of the Road
Before you rent a car in Hungary, you will need an International Drivers Permit. Keeping in mind a few additional rules of the road will help you enjoy the travel freedom your rental car offers.
Speed limits and right turns: Speed limits are strictly enforced in Hungary, and you may be required to pay fines on the spot.
Drinking and driving: Drinking and driving are absolutely forbidden in Hungary. The legal blood alcohol limit in Hungary is .0.
Headlights and cell phones: Drivers use their headlights at all times in Hungary. As in may places in the USA, handheld cell phones may not be used while driving in Hungary.
These are just a few of the regulations to keep in mind when driving in your Sixt car rental in Hungary.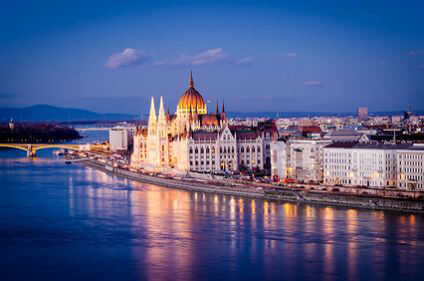 The Scenic Route: what to see with your car rental in Hungary
No matter where you rent a car in Hungary, the open road awaits. The M1 highway connects Budapest, Hungary's capital, with Gyor, an ancient town with many baroque and neoclassical buildings. Or spend a day driving south from Budapest on the M5, through the country's Great Plains, considered its sunniest region. Pass through the historic town of Kecskemet on the way. Debrecen lies east of Budapest and is known for its botanical gardens and forests. With Sixt's premium customer service, the freedom to explore Hungary in a rental car is truly yours. Catch the spirit of mobility!