Fort Lauderdale Car Rental with Sixt
Our Services | Travel Tips | Road Trips from Fort Lauderdale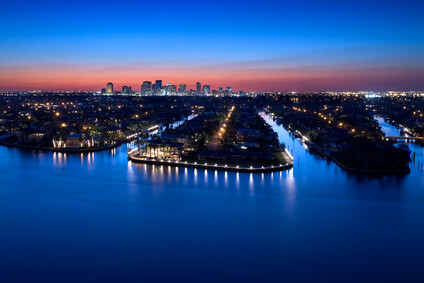 Our Services top
Whether on vacation, business, or are spending time in town before or after a cruise, a Fort Lauderdale car rental can help you continue your journey in comfort and style. We have a range of vehicles from Mustangs to Mercedes, and everything in between, on offer at our Fort Lauderdale car rental locations, including van and truck rental. Those looking for adventure can rent one of our sporty and spacious SUVs while those looking to impress can opt for a sleek sports car. Families can make use of the leg and luggage room of a minivan or sedan, and there are compact cars when traveling light or with fewer companions. Renting a convertible is also worth considering as it can be the best way to make the most of your time on the road and in the Florida sunshine. Whatever you have in mind for your car rental the diverse selection provided by our extensive fleet means you can easily find the right model to match your budget and mobility needs. Please be aware we can only guarantee your reservation for the car category booked and not for the availability of a specific model.
Besides our low rates on Fort Lauderdale car rental we also offer attractive deals on useful add-ons and upgrades. You can include any of our numerous optional features when you make your reservation online or over the phone with our friendly team. Stay on course and give yourself a less stressful time when unfamiliar with the area with a GPS or tack on an additional driver so you can take turns at the wheel. You can also conveniently leave your child seat at home and just book this extra along with your rent a car. More coverage is available as well, like LDW or personal accident insurance, which can provide more peace of mind on the road. Let us know what you need to feel safe, secure and have the most fun while driving your Sixt rental car in Fort Lauderdale.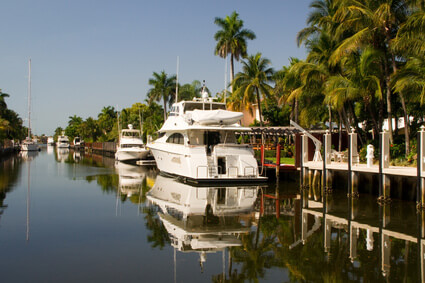 Travel Tips top
Fort Lauderdale is one of the top destinations in Florida and is often referred to as the Venice of America due to its extensive canals. Once you pick up your Fort Lauderdale rental car at one our branch locations you can be quickly on your way to see the sights. If not making a beeline to the beach head to Las Olas Boulevard where you can browse the shops, visit the NSU Art Museum, and have a fantastic meal outdoors. For a nice contrast to this contemporary scene tour the Stranhahan House Museum or the Bonnet House Museum and Gardens. Both historic homes offer a chance to get an up-close feel for the rich history of Fort Lauderdale. Those who are in town during November can participate in the goings-ons of the Fort Lauderdale International Film Festival, which over the course of its thirty years has grown into a valued venue for independent cinema from around the globe. Of course with beautiful weather year round and over twenty miles of sandy beaches we would not blame you for wanting to spend most of your time close to the water.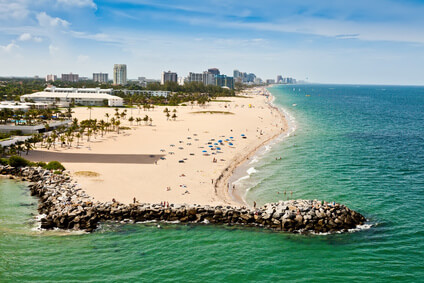 Road Trips from Fort Lauderdale top
Fort Lauderdale is great base for those who are interested in seeing the best of Southern Florida. Near to the nightlife of Miami and the nature of the Everglades with a Sixt car rental in Fort Lauderdale you can easily expand your travel itinerary. You can be salsa dancing in South Beach and sampling some Cuban food on Calle Ocho one day and seeing endangered species like the American Crocodile in the Everglades National Park the next. If you have the time and are ready for a serious road adventure you can also drive the Oversees Highway from Fort Lauderdale all the way to the down to the Florida Keys. Try out the topical island life and take advantage of a special opportunity for some snorkeling or diving in places like Biscayne National Park. From urban escapes to nature excursions, a rental car in Fort Lauderdale opens up the possibilities of all you can see and do whether you are on a long weekend getaway or an extended stay in Florida.
Other unique destinations not far wth your car rental in Fort Lauderdale
Another benefit to having a rental car in Fort Lauderdale is being able to seek out and discover lesser known locations. You can broaden your trip with some surprises just a short drive away. Take a ride to rustic Redland and spend the day picking fruit on any of the berry farms, or taking in the sights and smells at the Fruit and Spice Park or the RF Orchids gardens. Wind down at the local winery whose beautiful grounds offer respite while their wines provide the excitement as they are made not with grapes, but tropical fruits. Other alternatives to the beaches and boutiques of Fort Lauderdale are the many nature centers and state parks in the region perfect for a rage of outdoor activities. Outings to the likes of Butterfly World and Flamingo Gardens might be a better option for those who like the natural world, but prefer a less wild version. While in the Fort Lauderdale area it might also interest you to learn more about the Seminole Tribe who first settled the landscape. Head west on Interstate 75, known as Alligator Alley, and keep your eye out for highway namesake as you drive to the Ah-Tah-Thi-Ki Museum on the Big Cypress Seminole Indian Reservation. Here you have the opportunity to learn about the culture and last 300 years of Seminole history from the thousands of artifacts and thoughtful exhibitions. Cross off all the destinations on your must-see list or leave your trip open to the road, when you rent a car in Fort Lauderdale with Sixt you have the freedom to choose. We look forward to helping you out with your travels in with the right Fort Lauderdale car rental!