Sixt rent car in Costa Rica is your best companion when it comes to visiting Costa Rica for pleasure or business. We offer a large selection of vehicles from reputable brands such as Hyundai, Mitsubishi, Nissan, and Suzuki to satisfy all drivers. Whether you need an SUV, require a van to accommodate a large group, or prefer a sports car at a price that will not mess with your vacation budget, Sixt car rental in Costa Rica has got it covered.
Planning Your Vacation with Sixt Rent a Car in Costa Rica
Having access to your own wheels abroad helps you get around with ease while avoiding the sometimes crowded or scarce public transportation. We make it easy to rent a car in Costa Rica online and then collect it at your chosen destination when you arrive.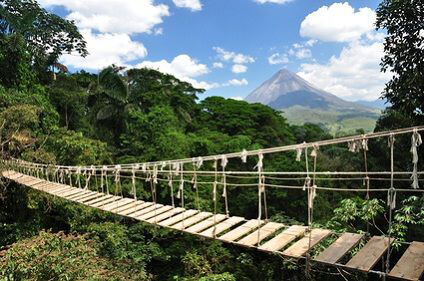 Staying Safe on the Roads of Costa Rica
The Costa Rican road conditions may significantly differ from those that you have been used to in your own country. Below is a brief summary of the main traffic rules you will need to comply with when you rent a car in Costa Rica:
Unless indicated otherwise, the speed limit is 37 mph on highways and secondary roads and 25 mph in urban areas.

All car passengers have to wear their seatbelts.

Talking or texting on your phone while driving is not allowed.

Driving on the beach is forbidden.

To be able to use car rental in Costa Rica, you must have a valid driver's license issued in your home country.

Using a Car Rental in Costa Rica

Located in Central America, Costa Rica boasts a diverse landscape covered with mountains, beaches, and rainforests. When you rent a car in Costa Rica with Sixt, you get the freedom to explore Costa Rica at your leisure and stop where and when you want. Costa Rica offers everything from vibrant nightlife and water activities to amazing sightseeing opportunities. One of the most famous natural landmarks of Costa Rica is the Arenal volcano. Although it is not active at the moment, it's still a marvelous sight to behold. Other attractions to visit in Costa Rica include the Monteverde Cloud Forest, the Malpais Beach, Tamarindo and Puerto Viejo. When you use Sixt's car rental services, all of these destinations will be in the palm of your hand.