Rent a car in Israel with Sixt
Click to jump to: Our Service | FAQs | Driving Tips | Places of Interest
Our Service
We offer an extensive fleet in Israel that includes a range of car categories that are suitable for all kinds of travel. Choose from our up-to-date compact city cars, sedans, SUVs, station wagons and vans. Air conditioning comes with all our car rental deals in Israel and you can tack on optional features to enhance your rental car experience. Some of the extras available when you rent a car in Israel are GPS, additional driver coverage, protections and child seats. Our larger vehicles are perfect for more luggage room and extra passengers. Air conditioning comes with all our car rental deals in Israel and you can tack on optional features to enhance your rental car experience.
What kind of vehicle is right for me?
Our compact city cars are ideal if you are on a weekend break or business trip in a densely populated city.
Sedans are great for extra comfort during longer distance road trips between cities.
SUVs are perfect those traveling with more gear and needing a more robust vehicle.
Minivans and passenger vans are ideal for family or group travel with the right amount of luggage and legroom.
What to Do in Israel in Winter 2019
Israel is a good winter destination due to its moderate temperatures and location on the ocean. This is where to head for some winter sun! The temperatures hover in the 60s and 70s in much of the country but are more in the 50s or so in Jerusalem. It can be cold and rainy, although in the south you can get some sun. In December you can enjoy the Festival of Lights for Hannukah or in Bethlehem or Jerusalem, see the tree lightings and many other events for Christmas. There is only one ski hill in Israel, and that is at Mount Hermon. If you want sun and sand, head to Eliat, the Red Sea resort town in the south. Your car rental depends on what kind of activities you would like to partake in. A luxury sedan or convertible are ideal for the south, while an SUV is good for visits to areas further inland.
FAQs
Driver's license
To rent a car in Israel you must have held your driving license for at least one year. Driving licenses issued in non-Roman alphabets (Arabic, Chinese, Japanese, Cyrillic etc) must be accompanied by an International driving license. For driving licenses from countries not part of the international driving license treaty, an official translation of the license must be presented with the original license. An IDP can only be obtained before you leave the United States from either the American Automobile Association (AAA) or the American Automobile Touring Alliance (AATA).
Age restrictions
The minimum driving age in Israel is 21, drivers under 24 must pay an additional surcharge and the maximum driving age is 75. Certain vehicle categories have particular age restrictions, more details are available on the bookings page.
Payment Methods
In Israel we accept payments from all internationally recognized credit cards such as MasterCard, Visa, Diners Club and American Express. We do not accept prepaid cards or debit cards such as VISA electron. You must present your payment card when picking up your vehicle and it must be in the name of the driver. Some of our vehicle classes require two credit cards, please read through the rental information section on the booking page.
Accidents
In the event of an accident, the police should be informed immediately regardless if there is only slight damage, no other car was involved or if the accident was self-inflicted. Additionally, any damage to the rental vehicle must be reported directly to Sixt during the rental period. Please fill out the accident report form, which is enclosed with the vehicle documents. In Israel you can call 100 for police and 101 for an ambulance, dialing 112 from a mobile phone will connect you to the emergency services.
Driving Tips
Driving a car rental in Israel is mostly stress free due to a well-maintained road network and decent signage in Hebrew and English. You will find some congestion in bigger cities and on Highway 1 from Tel Aviv to Jerusalem during rush hour. The legal alcohol limit for driving is extremely low so we recommend abstaining completely when using your rental vehicle.
Here are some important rules to remember when driving your car rental in Israel:
Driving in Israel is on the right.
Speed limits are posted in km/h. In urban areas the speed limit is generally 50 km/h and 90 km/h on highways.
From November to April headlights must be kept on during the day.
Turning right at a red light is forbidden unless there is a separate light for turning. Some intersections have separate lanes for right turns.
Talking on a mobile phone without a hands-free kit is not allowed.
Parking on red and white is forbidden while parking on blue and white requires a fee.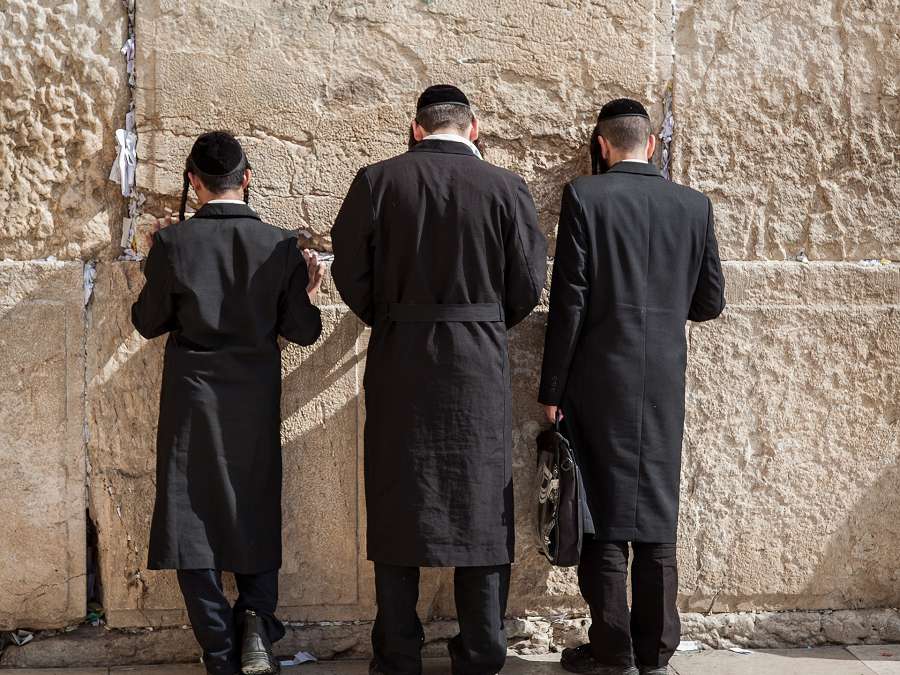 Places of Interest
Top 4 Architectural Sights
Dome of the Rock and the Western Wall, Jerusalem
Masada
Citadel Ashdod, Ashdod
Rabin Square, Tel Aviv
The Dome of the Rock is an Islamic shrine in the old city of Jerusalem and one of the oldest works of Islamic architecture in existence. The ancient Western Wall is nearby on the western flank of the Temple Mount. Masada is an ancient fort situated on a high plateau that overlooks the red sea. It is a steep hike to the top but can also be visited by cable car. The Citadel Ashdod is an ancient castle situated on the beach outside of Ashdod. It has been brilliantly preserved as it was covered in sand for hundreds of years until its excavation. Rabin Square in the center of Tel Aviv was built in 1964 and designed by Yaski and Alexandroni. The square is next to the city hall and has been a site of major political rallies over the last 50 years.
Top 4 Natural Sights
Dead Sea, Ein Gedi
Sea of Galilee, Tiberias
Baha'i Gardens, Haifa
Coral Beach Nature Reserve, Eilat
The infamous Dead Sea is a gigantic salt lake that lies over 1,412 feet below sea level. The lake borders on Jordan, Israel and Palestine and is 31 miles long and 9 miles wide at its widest point. The Sea of Galilee, also known as Kinneret, is a popular site for Christian pilgrimage with many references in the bible. It is the lowest freshwater lake on earth and the River Jordan runs through it from the north to the south. The Baha'i Gardens in Haifa are also known as the Hanging Gardens of Haifa due to their impressive garden terraces. The gardens are a popular tourist destination and surround the Shrine of Bab on Mount Carmel. Eliat's coral beach is the most northern coral beach in the world. It is situated in the Red Sea and covers just under one mile of shoreline. On the south side of the reef is the largest aquarium in the middle east, the Coral World Underwater Observatory.