Bay Area car rental with Sixt
Our Service
|
FAQs
|
Tips for the Region
|
Important Cities
|
Climate, Cuisine & Travel with children
With the models available in our leading brand fleet you will be traveling in style and comfort on your car rental road trip in the Bay Area. Keep reading on down this page for some helpful insights into the region. Besides further information about car rental in Bay Area you can gather sightseeing information on top cities like San Francisco, San Jose and Berkley. We also offer tips on traveling the Bay Area with children.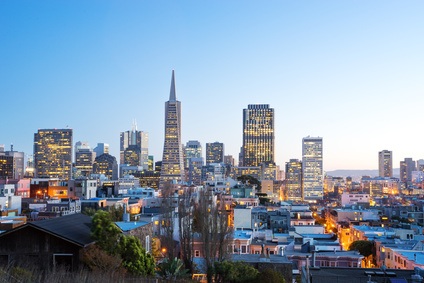 Our Service
On offer with our car rental deals in the Bay is a wide array of up-to-date vehicles. Our diverse fleet allows you to meet your budget and mobility needs. We have both luxury and economy car rental options from top manufacturers such as Mercedes-Benz, Toyota, Chevrolet and more. Here are some tips on choosing the right rental vehicle your road trip around the Bay Area.
Compact cars are a great for navigating densely populated cities and can be easier to park.
Sedans are always a good choice for longer distance drives, giving you a comfortable means of travel and ample cargo space.
SUVs are perfect for those traveling with friends or for planning outdoor adventures. You will have plenty of space for passengers and gear.
Minivans and station wagons are ideal for a family vacation in the Bay Area and some of our car rental branches can even accommodate larger groups with our 12 and 15-seater passenger vans.
To get the best car rental deals in the Bay Area book online in advance. While making your reservation you can further customize your car rental with our useful add-ons and extras. You will be shown what is available to include on the booking page.
Recommended optional features
Additional drivers
Baby, child and booster seats
Insurance protections such as Loss Damage Waiver and Supplemental Liability Insurance
GPS navigations systems
Express Toll Service
Driving License
Please bring your driving license and passport or ID when picking up your rental vehicle. If your driving license is printed in a non-Roman alphabet it must be accompanied by an international driving license.
Minimum age and additional drivers
The minimum age to rent a car in the Bay Area is 21, a surcharge is applicable for drivers under 25. More specific age related restrictions for particular vehicle classes are outlined on the booking page.
Refueling
Your rental vehicle will be provided with a full tank of gas, please refuel your vehicle when returning. Alternatively you can book our prepaid fuel option which by prepaying for a full tank of gas allows you to return your car rental on low.
Accidents
In the event of an accident please contact the police straight away and inform Sixt directly of any damage to the rental car. The emergency services in the Bay area can be reached on 911.

FAQs
What time periods does Sixt offer with car rental?
What documents do I need to rent a car?
What kind of insurance is necessary to rent a car?
Can I pick up a car and return it somewhere else?
Do I have to pay a deposit?
Can I rent a car with unlimited mileage?

Tips for the Region
The Bay Area is a densely populated coastal region made up of the North, East and South Bay, with San Francisco at its center. Just a short drive with your rental car beyond the many metropolitan areas, and you will find magnificent wildlife in abundance. Rugged headlands, the Pacific Northwest and ancient redwood forests are a habitat for wildlife including hawks, whales and elk. Much of the coastline is rather wild and undeveloped and begs to be explored via a number of nature trails and hikes.
There are many excellent road trips from San Francisco you can do in one day with your car rental in the Bay Area. Our favorite is to Pescadero Beach, on the way make sure you stop at Half Moon Bay to take in the incredible ocean views.
San Francisco to Pescadero Beach via CA 1-S: 44 miles, about 1 hour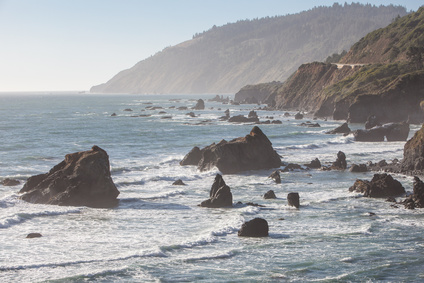 Important Cities
San Francisco
San Francisco's hilly neighborhoods, innate fabulousness and history of innovation remains undeterred from earthquakes and the dot-com bubble bursts. The weather seems to change as fast as the city evolves, it can be quite warm until a sudden fog rolls along with a sudden chill. Each neighborhood offers a different perspective on the city, from Dogpatch with its art studios and start-ups to Mid-Market with its established high tech firms and up-market eateries. San Francisco is also a city for outdoor activities, whether it's a stroll in Golden Gate Park to take in a foggy vista of the Golden Gate Bridge, surfing on Ocean Beach or the views of the Marin Headlands from Lands End, you always seem to be seeing the city from a different light.
San Jose
The center of Silicon Valley, San Jose has high tech modernity and the Spanish charm of its origins. It also has many stand out museums, such as the Tech Museum of Innovation, the Rosicrucian Egyptian Museum and the San Jose Museum of Modern Art all offering impressive exhibitions. A visit to the Winchester Mystery House, perhaps the most bizarre building in America, is also worthwhile. It is the former home of Sarah Winchester who kept building onto the mansion throughout her life, it became a sort of maze over 4 acres with mysterious dead end hallways and staircases leading to nowhere.
Berkley
Home to the University of California, Berkley is an infamous college town that has been at the forefront of many of America's progressive political ideals. Most attractions have an educational appeal, from the university's Museum of Paleontology to its Bancroft Library that houses the papers of Mark Twain. Prepare to be enlightened.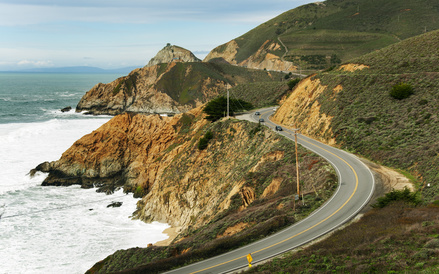 Climate, Cuisine & Travel with Children
Climate
With dry summers and mild wet winters, the coast has a warm summer Mediterranean climate. San Francisco is famous for its heavy fog that can roll in off the Pacific very quickly and catch you off guard, especially in the summer months.
Cuisine
The Bay Area is known for its excellent seafood, in particular dressed crab and the bay shrimp. The city%u2019s access to fresh and plentiful produce has been inspirational for many chefs and the city is renowned for its restaurants and culinary innovations. It is also home to great Mexican food eateries where you can fill up on cheap burritos and tacos.
Traveling with Children
There is a fantastic array of outdoor activities for children in the Bay Area. Try a hike at the Marin Headlands or a picnic in Golden Gate Park. There is often a good breeze on the coast creating the perfect conditions for kite flying. Many museums in the region are specifically tailored to children including the Museum of Children's Art in Oakland, the Children's Creativity Museum and the Asian Art Museum in San Francisco, which offers family activities.