Sixt car rental in Santa Cruz Tenerife, Spain
Our Service
 |  
Traffic Information
 |  
Sixt Tips
 |  
Sightseeing Destinations
 |
Business Travel
|  
FAQs
Find out more about Sixt car rental in Santa Cruz de Tenerife by taking a look at our branch menu. There you can gather important information like our opening hours and types of rental cars on offer. We can provide maximum flexibility with your travels to the Canary Islands as you can return your rental vehicle around the clock. With our Sixt app you also have the chance to try and reserve the car of your choice thirty minutes prior to pick up. From the airport you can reach Santa Cruz de Tenerife in about forty minutes on the TF-1.
Our Service
When you rent a car in Santa Cruz de Tenerife with Sixt you can choose from a wide array of up-to-date vehicles. We have comfortable compact cars and sedans, fun sports cars and convertibles, plus SUVs. Those traveling in a group or with more gear can rent a minivan or one of our passenger vans that can seat up to nine. You can also customize your rental vehicle with our deals on useful add-ons. Book online and include extras like GPS, an additional driver, coverage plans or a child seat as you make your reservation. Here is a look at some of our other optional features:
Roadside Protection
Tire and Windscreen Coverage
Personal accident protection or LDW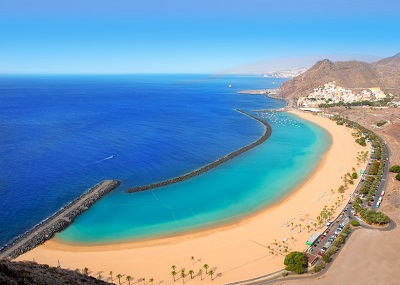 Traffic Information
Santa Cruz de Tenerife is located in the northeastern part of the island and is the hub for its motoroways. The Autopista TF-1 links Santa Cruz to the southern part of the island and to western destinations such as Playa de las Americas. The Autopista TF-5 connects Santa Cruz to the north and passes through La Laguna. While driving in Santa Cruz be mindful that many street names are being changed and names on your tourist map might not correspond to those on street signs. Parking in the center can be problematic, however, there are paid lots under the Plaza de Espana and within the Mercado de Nuestra Senora de Africa market.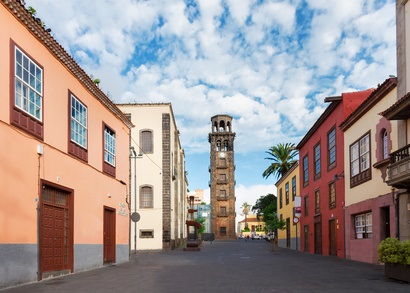 Sixt Tips
Santa Cruz de Tenerife is the largest city and the capital of Tenerife. It offers visitors lovely, and often less crowded beaches compared to the resorts areas of the south. You can drive to the yellow sand beach of Las Teresitas or head a bit further to the black sands of Las Gaviotas. Taking a drive around the city to see its unique architecture is also recommended. Stop by places like the Auditorio de Tenerife and the twin Torres de Santa Cruz skyscrapers. Respected Swiss architects Herzog and de Meuron have also contributed to the urban landscape of Santa Cruz. Check out their artificial lake at the Plaza de Espana in the center of town and the Tenerife Espacio de las Artes, which houses several cultural institutions. It is also nice to just walk the Ramblas, long tree-lined boulevards, that run from the northern end of the city to the sea.
Of course one of the most famous things about Santa Cruz is its incredible Carnival of Santa Cruz de Tenerife. One of the largest carnivals in the world, thousands of people come every February to take to the streets and join the celebration. If you like crowds then this is the time to come, otherwise stay clear.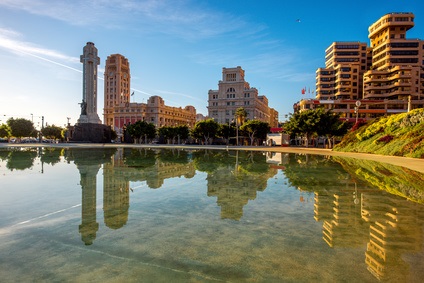 Sightseeing Destinations
Teide National Park is one of the most visited in Spain and is home to its highest mountain, Mount Teide. Featuring an impressive volcanic landscape the park was declared a UNESCO World Heritage Site in 2007. Plan to spend a day or two hiking or driving through the park to explore the stunning scenery and abundant flora and fauna. Walk or take the cable car up to the summit and be rewarded with incredible views of the Canary Islands.
Distance to Teide National Park
From Tenerife South Airport: 24 miles, about 50 minutes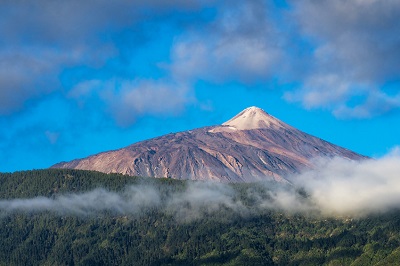 Business Travel
The economy of Santa Cruz is mostly service based with trade, tourism and import-export being the major sectors. The Santa Cruz harbor is one of the busiest in Spain and the Port of Santa Cruz de Tenerife is an important commercial port. Many business events are held at the Tenerife International Center for Trade Fairs and Congresses, which is also home to the World Trade Center Tenerife.
Distance to Tenerife International Centre for Trade Fairs and Congresses
From Tenerife South Airport via TF-1: 38 miles, about 38 minutes

FAQS
Below are the quick answers to some of our most frequently asked questions. Please be reminded that every country has slightly different rules and regulations, so for the most specific and detailed information pertaining to your desired rental please visit rental information for more information.
Which documents are needed to pick up a rental car?
What is included in the rental charges?
Can I rent a specific car model?
Can I change my booking and do I have to pay a cancellation fee?
Can I cross borders with my rental car?
Can I rent the car at one place and drop it off at another station?
What is Sixt's refueling policy?
What add-ons are available and how much do they cost?
Can I rent a car with unlimited mileage?
Does Sixt deliver and/or collect rental cars?
Do I have to pay a security deposit?