Rent a car in South Korea with Sixt
Our Service
|
FAQs
|
Driving Tips
|
Places of Interest
|
Crossing Borders
We've made it easy get around South Korea with strategically placed pick up locations. We offer airport car rentals and have branches in major cities and at popular tourist destinations. Your Sixt rental car is maintained to internationally agreed standards, offering a better and safer ride, while the variety in our fleet offers plenty of choice. To enjoy your rental experience to the full, we have compiled helpful tips on landing better car rental deals in South Korea, driving in the country and suggestions for your itinerary with insights on places of interest to visit.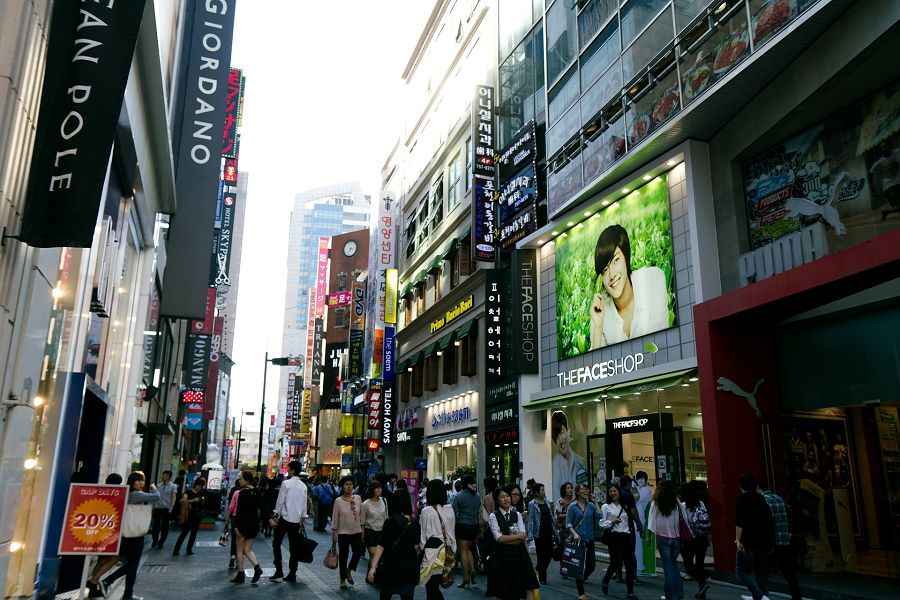 Our Service
With such an extensive fleet, we strive to make sure that we have the right rental vehicle for your requirements. Our list of add-ons is another way to shape your ideal rental. We have child seats, additional driver coverage and protection options for peace of mind. Our navigation systems will guide you to all those places of interest listed below, and if planning a ski trip, snow chains will help get you safely to the slopes. Booking in advance of your visit is the best way to get the most affordable car rental deals in South Korea and to ensure availability of your chosen class of vehicle and options.
What vehicle class is right for me?
An economical compact car is great for city trips, with easy maneuvering and parking.
SUVs are great for exploring the beautiful landscape of South Korea.
If traveling with a larger party consider a minivan or passenger van to accommodate your group in a single vehicle.
A sports car or convertible is a great way to add excitement and glamour to your trip, while a luxury sedan provides space, comfort and a top amenities.
Driver's license
To rent a car in South Korea with Sixt, you must be in possession of a valid driving license and also an International Driving Permit (IDP). An IDP can only be obtained before you leave the United States from either the American Automobile Association (AAA) or the American Automobile Touring Alliance(AATA).
Age restrictions
To access car rental in South Korea with Sixt you need to be at least 21 years old. You also need to have held your license for a minimum of one year. Further age restrictions apply to certain classes of vehicle and these will be pointed out in the booking engine when you reserve your rental vehicle.
Payment Methods
We accept leading international credit cards such as Visa, American Express, Diners Club and Eurocard/MasterCard. Prepaid and debit cards are not accepted and we do not allow cash payments.
Accidents
In the unfortunate event of an accident, you must inform Sixt staff immediately of any damage to your rental vehicle. You must also complete the Accident Report Form included with your rental documentation. All accidents must also be reported to the police, even those where no other vehicle was involved. The police can be contacted by calling 112.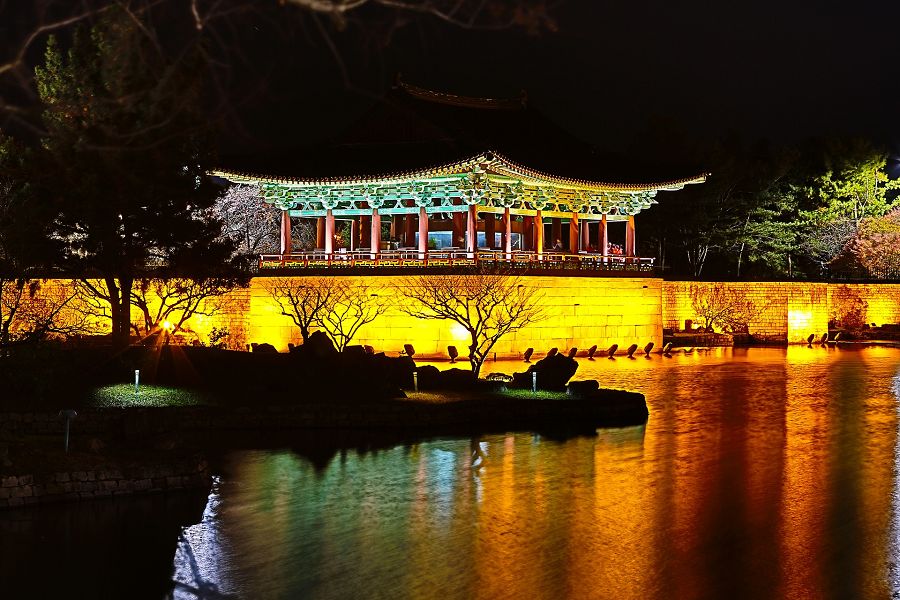 FAQs
What is included in the price?
Can I rent a specific car model?
What documents do I need to rent a car?
Can I pick up a car and return it somewhere else?
Do I have to pay a deposit?

TIP: It is generally cheaper to rent a car at least three months before any high season. Free cancellation up to 24 hours before collection is almost always possible, but is dependent on the chosen tariff.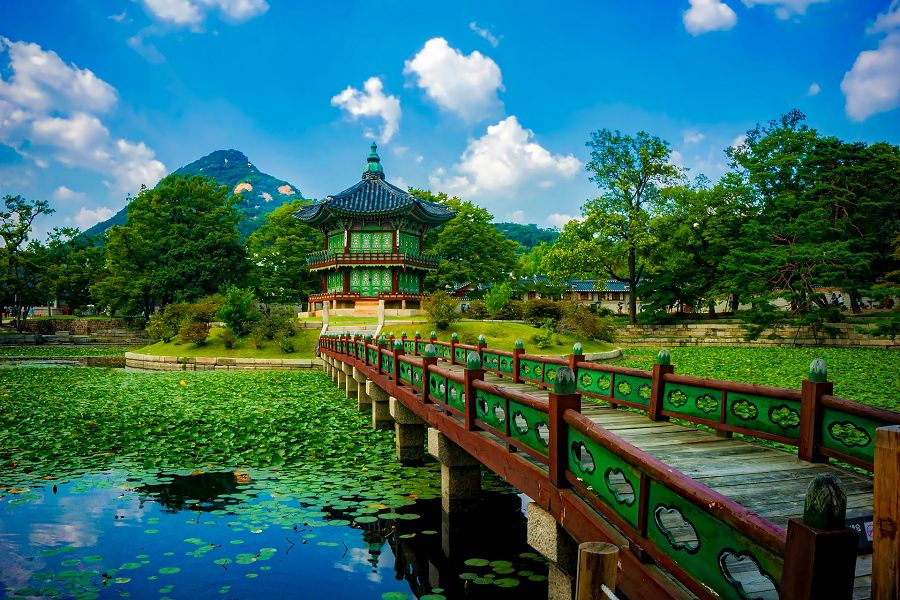 Driving Tips
South Korea has an excellent modern road network, maintained to a high standard. Main cities are connected by an extensive network of tolled roads which have few exits so plan in advance. For those planning a road trip getting a Hi-pass is recommended so you do not have to stop at tollbooths. Driving in big cities like Seoul and Busan can be more stressful than the rest of the country. However, road signs are posted in both Korean and English, so it's rather easy to navigate your way around. On duty police often use their flashing lights while driving in their cars.
Tips for driving in South Korea:
Speed limits are generally 60 km/h on regular roads and between 80-100 km/h on expressways.
Be aware speed limits on expressways are controlled by speed cameras.
Seatbelts are mandatory and mobile phone use is only allowed with a hand-free kit.
Painted blue lines, often on the left side of the road, are bus lanes and buses are given priority in these lanes daily from 9 am-11 pm on expressways and during rush hours on other roads.
Children under six need to use a child seat.

Places of Interest
Top 4 Architectural Sights
Beomeosa Temple, Busan
Seokguram Grotto and Bulguska Temple, Gyengjou
Changdeokgung Palace, Seoul
Korean Folk Village, Bora-dong
The Beomeosa Temple at Busan dates from 678 AD and is one of the most important temples in South Korea. Its name means the 'Fish Temple' and it is built on the site where a golden fish is said to have descended from heaven. Seokguram Grotto and Bulguska Temple at Gyengjou dates from the 8th century. Sited on the slopes of Mount Toham, it is renowned as one of the finest examples of Buddhist art in the Far East and the temple complex is a UNESCO listed World Heritage Site. Changdeokgung Palace in Seoul is one of the five grand palaces built by the Joseon Dynasty kings. It was completed in 1412 and has been recognized by UNESCO because of its architecture and gardens and due to its success in harmonizing with its natural setting. The Korean Folk Village at Bora-dong offers visitors the chance to go back in time and learn about the history and culture of the country. The tranquil setting provides a welcome contrast to modern Seoul and frequent events focus on traditional dance and costumes.
Top 4 Natural Sights
Seoraksan National Park, Seo-myeon
Nami Island, Chuncheon
Gwangalli Beach, Busan
Cheonjiyeon Waterfalls, Jeju Island
Seoraksan National Park at Seo-myeon is famous for its tranquil valleys and towering granite peaks. It is also known for the healing properties of its mineral streams and its jade-colored lakes as well as being home to some of the world's oldest Zen temples. Nami Island is just 30 minutes from Chuncheon and is a haven of forests and hiking trails. It is reached by ferry and hosts many cultural events. Gwangalli Beach in Busan is a mile long urban beach known for its fine sand. It is popular with tourists and locals alike and is backed by streets where you will find many shops, bars and restaurants. The yCheonjiyeon Waterfalls on Jeju Island reach heights of 72 feet. The falls are illuminated at night and are a popular romantic spot for couples. The area around the falls is a subtropical garden, home to a huge variety of flora and fauna.
Top Filming Locations
South Korea, and particularly the capital, Seoul, has emerged as a popular location for films. "Avengers: Age of Ultron (2015)" was filmed at various locations across the city, while the famous Gangnam district was used in the 2012 "The Bourne Legacy".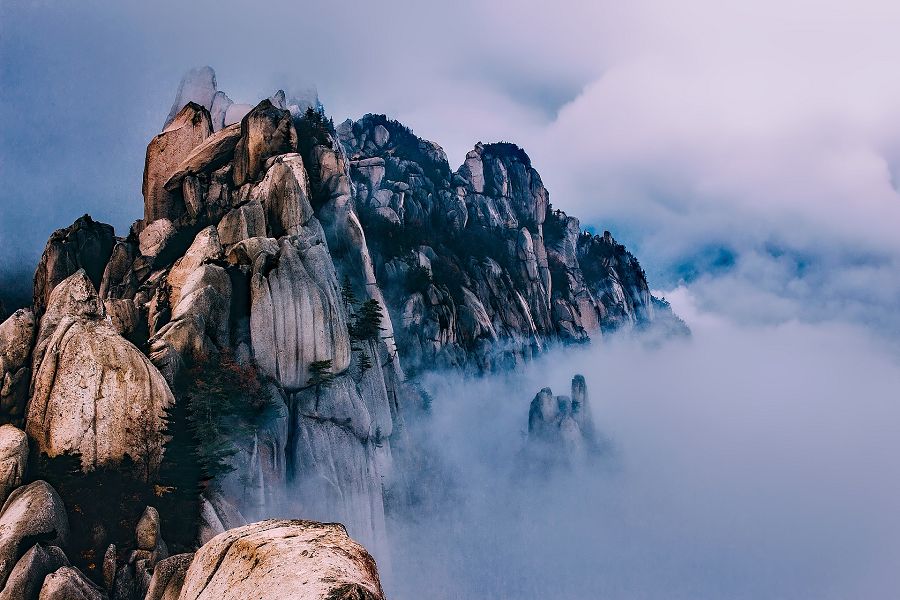 Crossing Borders
Sixt does not permit any cross border rentals from South Korea. More information can be found here: Rental Information.