Sixt makes car rental in Russia easy and convenient with locations in St. Petersburg, Moscow and Krasnodar. Each branch offers a wide array of vehicles to make your road trip a success. When you rent a car in Russia you can pick from luxury models like BMW or Mercedes. To add a bit of excitement, choose a convertible or sports car. If your trip to Russia is with a group, you have options of larger vehicles like a van or SUV.
Rent a car in Russia with Sixt
Sixt offers several protection choices for your car rental like a loss damage waiver, supplemental liability insurance and personal accident protection allowing you to explore Russia with the peace of mind that you are fully covered.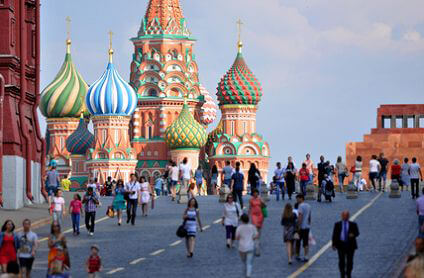 Driving Rules to be aware of in Russia.
When you rent a car in another country, it is important to be aware of local driving rules. Some regulations to keep in mind are:
Seat belts are required at all times.
Cell phone use is allowed only with hands-free equipment.
Traffic flow is on the right throughout Russia.
Right turns on red are not allowed unless there is signal with a green arrow.
Your Sixt representative can give you more detailed information at the time of your car rental in Russia to make sure your trip is safe and enjoyable.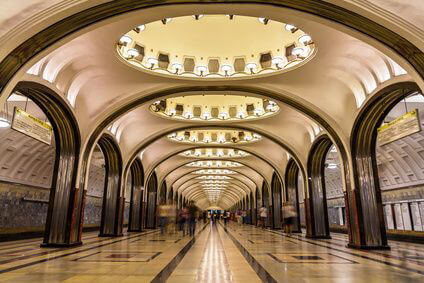 What to see with your car rental in Russia
Russia is a large country and one of the best ways to really experience it is to rent a car and explore. In Moscow, the place to start is the Kremlin and Red Square. After that, head out from the city to see sites like the Trinity Monastery of St Sergius Lavra in Sergiyev Posad or the small town of Dubrovitsy with its pleasant rural countryside. In St. Petersburg, start with Palace Square, then head to Catherine Palace, the summer home of the Tsars of Russia. Another great place to visit is the Peterhof Palace and Gardens. If you rent a car in Krasnodar, you can visit the beautiful Black Sea coast, located southwest of the city. These are just a few of the choices you have when you rent a car in Russia from Sixt.