Rent a Car in Kenya with Sixt
Available for car rental from our Sixt branch locations in Kenya is a range of up-to-date vehicles from some of the best car manufacturers in the world. You can select what will be best for your budget and driving requirements from our compact cars and sedans, sports cars and convertibles, SUVs and vans. We offer great deals on useful add ons and upgrades as well so you can easily customize your Kenya car rental. Include extras like child seats, GPS, additional drivers coverage options and more when you book ahead online or over the phone. Please note we can only guarantee your reservation for the car category and not for a specific model.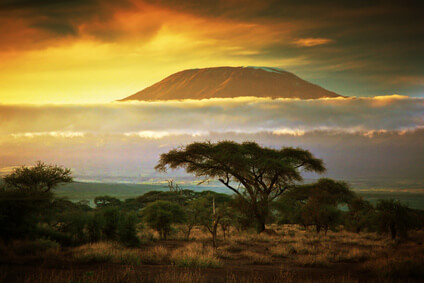 Driving Rules and Regulations in Kenya
Sixt wants to make sure you have a safe and fun time while driving your rental car in Kenya. Here are a few tips for the road:
Driving is done on the left side of the road in Kenya.
It is mandatory for drivers and passengers to wear seat belts.
Talking on a mobile phone while driving is prohibited.
Drivers must always carry a valid driver's license, registration documents and insurance documents with them in the vehicle at all times.
When renting a car from Sixt in Kenya you must possess not only a valid driver's license but an international driving permit as well.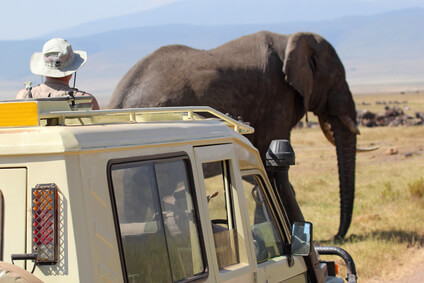 Experience Kenya with car rental from Sixt
Kenya is an African country famous for its safaris, diverse wildlife and national parks. Whether you want to venture near or far from the major cities with your Sixt rent a car you can tour around freely and at your own pace. Not far from the vibrant capital of Nairobi is an chance to view zebras and giraffes in their natural habitat at the Nairobi National Park. If you have the time to make a longer road trip the Masai Mara National Park or the Tsavo National Park, the largest in Kenya, are also worth visiting. Besides wildlife you can try out the beach life in the coastal areas and resorts near the city of Mombasa. Whatever is on your itinerary for Kenya, check it off with the comforts and convenience of your car rental from Sixt.