When you're planning your Kenyan vacation, why not take a few moments to rent a car in Kenya online with Sixt? This way, you will be able to pick up your car rental in Kenya immediately after your arrival. We have vehicles for any type of traveler, from sedans to 4x4s.
Rent a Car in Kenya with Sixt
You can also go the extra mile to offer you car rental extras such as child seats, optional tire and widescreen coverage, and mobile phones with local SIM cards. Sixt car rental in Kenya has a simple and straightforward booking process; just enter the pickup and return dates, and you will get an instant quote for all vehicles that are available at your chosen location. With Sixt, exploring Kenya's attractions will be easy and fun.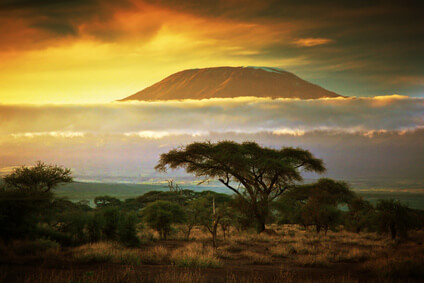 Driving Rules and Regulations in Kenya
The minimum driving age in Kenya is 18 years. When you rent a car from Sixt, you may be required to be at least 23 and have a minimum driving experience of 2 years. Here are a few rules to comply with while driving on Kenyan land:
Drive on the left side.
Seat belts are mandatory.
Talking on a hand-held phone is prohibited.
Drivers must always carry a valid driver's license, registration documents and insurance documents with them.
If you decide to use car rental in Kenya, you will need a valid driver's license as well as an international driving permit.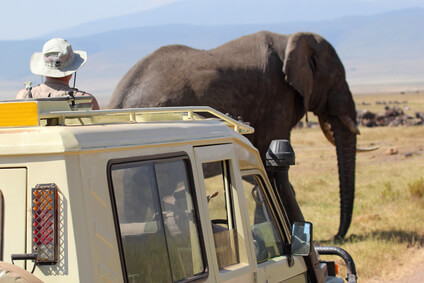 Reasons to Use a Car Rental in Kenya
Kenya is an African country that is famous for its safaris, diverse wildlife and national parks. Nairobi National Park is just a 10-minute drive from the center of Nairobi, and you can pick up your rental car directly at the airport. Take Airport North Road to reach the park and watch zebras and giraffes in their natural habitats. If you take Mombasa Road and head southeast, you will be passing right through the middle of the largest national park in Kenya, Tsavo. Another great option is to rent a car in Mombasa and visit Fort Jesus in old town or enjoy some water activities or just relax on the beautiful beaches stretching along the north and south coasts. When you rent a car with Sixt, exploring all that Kenya has to offer will be a breeze.