Your way to a great time in Tijuana, Mexico
Our Service
 |  
Traffic Information
 |  
Sixt Tips
 |  
Sightseeing Destinations
 |
Business Travel
|  
FAQs
On the branch menu you can gather important information about Sixt rent a car Tijuana locations. The opening hours and addresses are displayed along with the kinds of rental cars at each branch. You can click on the right tab to see our locations on Google Maps. Our Tijuana North branch is great for business travelers as it puts you in close proximity to the Zona Rio downtown business district. Those flying into the Tijuana Airport, renting a car will help you quickly get your Baja California journey underway. Decide which branch accommodates your needs best and head to our booking page where you can make a price comparison of the vehicles on offer for your selected dates. Please note as specific models are subject to availability we can only guarantee you a car from your chosen category.
Our Service
We provide an array of up-to-date, leading brand vehicles with our car rental in Tijuana services. We have comfortable compact cars and sedans, SUVs, sports cars and more. For those traveling with more companions there are 7-seater minivans and 15-seater passenger vans. Both our Tijuana branches also offer the chance to rent a truck like a Nissan Frontier or a similar model. Tailoring your car rental is also easy with our deals on useful add-ons. You can include features like an additional driver, GPS, or a child or baby seat. Optional coverage like LDW, Personal Accident Protection or Supplemental Liability Insurance are also available to help you feel more relaxed and reassured while driving in Mexico.
Traffic Information
Federal Highway 1, one of Mexico's main federal highways, ends in Tijuana. This major route can take you to southern destinations, all the way down to Cabo San Lucas in Baja California Sur. If heading on a road trip to Ensenada you might prefer to take the more scenic Highway 1-D that runs closer to the coast. While driving around the city you will probably only visit a few of its eight areas, or Delegaciones. Generally tourists can stick to Agua Caliente and the action found around the Avenida Revolución, the main thoroughfare of the historic Zona Centro. From here you can drive ten minutes to visit the fantastic Tijuana Cultural Center (CECUT) in the Zona Rio. The Paseo de los Heroes dominates this central business district, and earns its name for the statues of national heroes that are found at each of its circular intersections. The Boulevard de las Bellas Artes and Boulevard Industrial are two of the most important streets of the Otay Centario area, due the factories found in their proximity.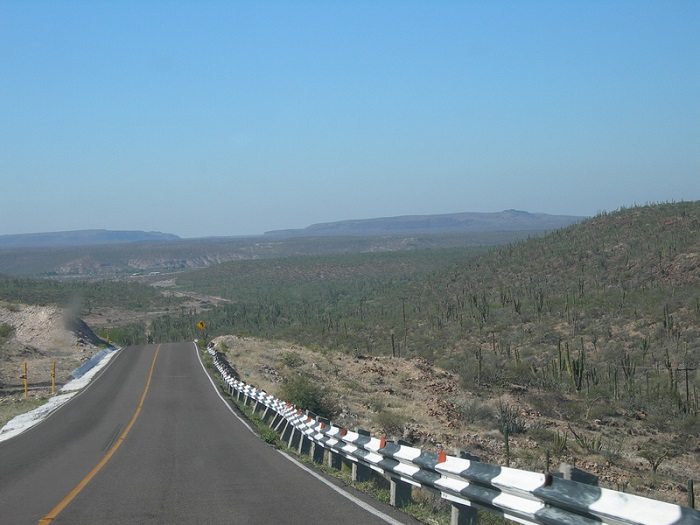 Sixt Tips
Sitting right across the border from San Diego, Tijuana is the largest city in Baja California. The city is a perfect destination for an extended weekend away or as a first stop on an adventure to Baja California Sur. Tijuana offers up an exciting an array of shopping, dining and entertainment options, plus proximity to popular beach towns. Besides the main tourist areas you can use your rental vehicle to take you to more places like the Mercado Hidalgo, a large open market, or the Plaza Rio shopping mall. Being so close to the US border makes Tijuana a rather comfortable experience as many locals speak English and many places have no problem accepting US dollars instead of pesos.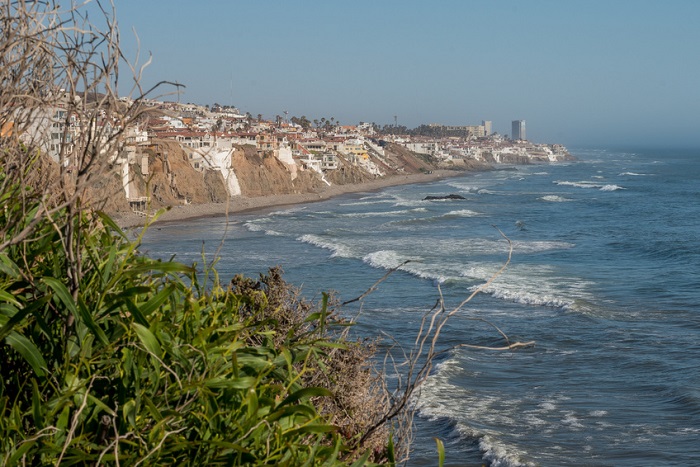 Sightseeing Destinations
The so-called Lobster Capital of Baja, Puerto Nuevo makes for a fun day trip, especially if you are a fan of the crustaceans. There are more than thirty restaurants serving up lobster specialties, but of course you might want to try ordering it Puerto Nuevo Style.
Distance to Puerto Nuevo
From Tijuana Airport via Hwy 1-D: 30.6 miles, about 45 minutes
From Tijuana North via Hwy 1-D: 29 miles, about 35 minutes

Business Travel
Tijuana is one of the fastest growing cities in Mexico and is a hub for manufacturing. The city hosts more than fifty industrial parks, many featuring foreign and domestic assembly plants called maquiladoras. Most of this activity can be found in the Otay Centario area. Some of the companies that are active in Tijuana include Sony, Dell, Samsung, Microsoft, Pioneer, Philips, Siemens Mexico and several auto manufacturers. Telemarketing and high tech are also sectors trying to take hold in Tijuana. Most high end offices can be found along Boulevard Agua Caliente or in the Zona Rio central business district. Startups are making their way across the border as well and several coworking spaces have popped up to inspire and give space to like-minded, tech-forward innovators and entrepreneurs.
Distance to Nomad Cowork
From Tijuana Airport: 5.2 miles, about 15 minutes
From Tijuana North: 2 miles, about 10 minutes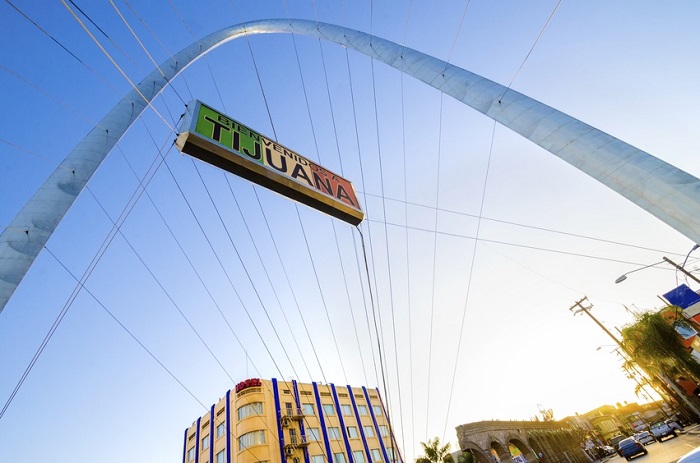 FAQS
Below are the quick answers to some of our most frequently asked questions. Please be reminded that every country has slightly different rules and regulations, so for the most specific and detailed information pertaining to your desired rental please visit rental information for more information.
Which documents are needed to pick up a rental car?
What is included in the rental charges?
Can I rent a specific car model?
Can I change my booking and do I have to pay a cancellation fee?
Can I cross borders with my rental car?
Can I rent the car at one place and drop it off at another station?
What is Sixt's refueling policy?
What add-ons are available and how much do they cost?
Can I rent a car with unlimited mileage?
Does Sixt deliver and/or collect rental cars?
Do I have to pay a security deposit?