Rent a Fiat with Sixt Car Rental
Allow Sixt to ensure your trip runs smoothly with a Fiat rental car. Fiat use fantastic technology to create cars that are both safe and reliable, as well as thrilling and powerful to drive. With their diverse and trusted models, a Fiat is the perfect rental car for family vacations and important business trips. No matter your destination or trip intentions, Sixt has a wide fleet of cars to choose from.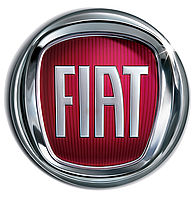 Experience the Practicality and Fun of a Fiat Rental
Looking good is important, so each Fiat model is made to turn heads. Every Fiat car rental is also packed with innovative design twists that make your journeys easier, safer and more enjoyable too. These economic vehicles provide a thrilling journey for an affordable price.
Sixt Rent a Car Has the Right Fiat For You
Fiat is continuously working towards even more innovation, creativity, safety and environmental-friendliness for their vehicles. That's the reasons why Fiat has made it into our top quality car rental fleet. Below is some additional information on Fiat models that you have the possibility of renting through Sixt.
Save Money on a Fiat Rental Car with Sixt
Next time you need to rent a car, remember the safety, comfort, and convenience of a Fiat. Save money by checking out our deals page for updated offers on top quality rental cars. You can also save time and money by paying for your Sixt car rental online. Sixt cannot guarantee you the availability of the model you book for, however you will be able to get an equivalent vehicle in the same chosen category. Check out our list of beneficial upgrades and add-ons to enhance your Sixt car rental experience.