Who wouldn't want to drive an exceptional car? Reserved for the wealthy elite, these one-of-a-kind vehicles make the entire world take notice of their unique designs, their muscular engines and plenty of horsepower. Powerful, seductive and original, luxury cars make us dream. But as these elite cars get better and better over the years, their prices go up too!
That's why we took it upon ourselves to find out how much the most expensive car in the world costs. Back in 2018, our top 10 most expensive cars in the world cost a total of almost $28.5 million. In 2022, our top 10 cost a whopping $114.6 million. That's enough to make someone aspire to win the lottery! In the meantime, let's discover the 10 most expensive supercars that are like works of art.
The Top 10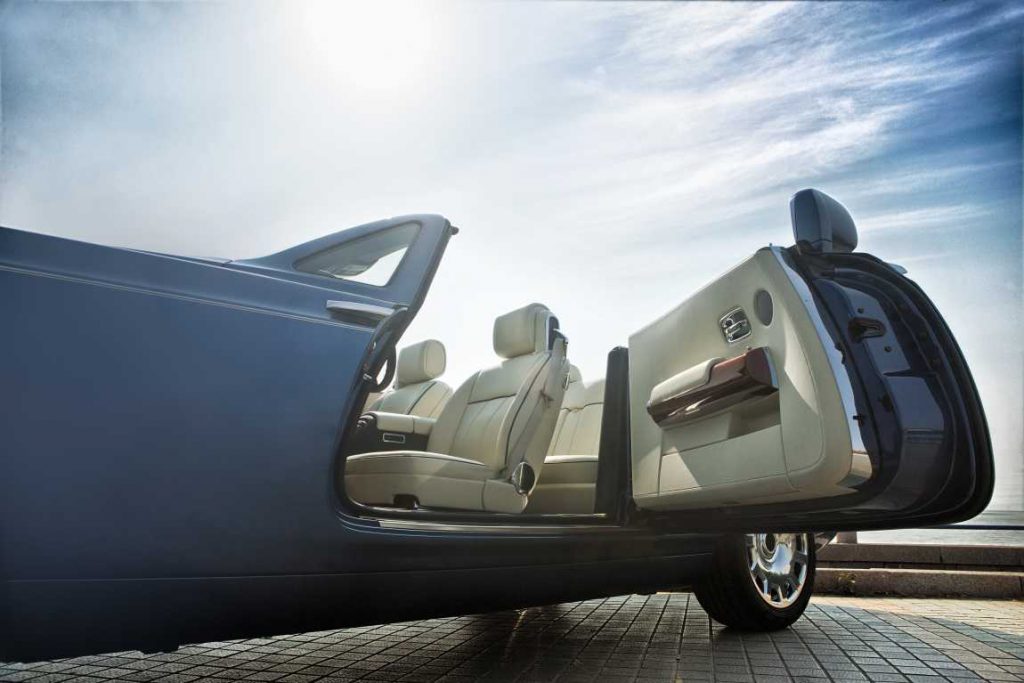 1. Rolls-Royce Boat Tail: $26.2 million
The Rolls-Royce Boat Tail is by far the most expensive new car of all time. This 18.7-foot-long convertible with its vintage and modern design is powered by a twin-turbo V12 (6.75 liters for 563 horsepower) and 8-speed automatic transmission. This "rolling yacht" was produced only three times, and reserved for billionaires given its astronomical price.
2. Bugatti la Voiture Noire: $18.1 million
This road-legal one-off takes the French brand to the top of the podium. Inspired by the Bugatti 57 SC Atlantic, everything about this hypercar is exceptional: An 8-liter, 16-cylinder engine with 1,500 horsepower, assembled by hand. It is the work of a goldsmith, so it is not surprising that this unique example was acquired by a Swiss buyer.
3. Pagani Zonda HP Barchetta: $17.9 million
Horacio Pagani – from the eponymous firm – had this concept car built for him and two other lucky unknown owners. If this roadster made a lot of noise when it was presented, it remains an enigma: Its technical information is, at least at the moment, a mystery.
4. Rolls-Royce Sweptail: $13.2 million
Rolls-Royce, the luxury car brand par excellence, is on the list again with this one-off, built on demand: the Sweptail. This is another concept car that calls itself the "automotive equivalent of haute couture". And besides looking good, it has power under the hood to the rhythm of a V12 engine with 453 horsepower.
5. Bugatti Centodieci: $9.1 million
We're back in France and finally under the $10 million mark with the Bugatti Centodieci. Inspired by a tribute to the Bugatti EB110 and built on a Bugatti Chiron base, the "110" has a lot going for it. You get 1,600 horsepower and an 8-liter W16 with a top speed of 236 miles per hour. Boom!
6. Lamborghini Veneno: $8.3 million
Let's go back to the future of the automobile with the Lamborghini Veneno, a roadster that defies the law of gravity with its cosmic curves inspired by aeronautics. This hypercar, produced only nine times, cannot fly but can reach 221 miles per hour with its 6.5-liter V12. In short, it's a car that puts stars in your eyes.
7. Maybach Exelero: $8 million
Here's one more unique model, the Maybach Exelero. This coupe was ordered by a tire brand, Fulda, to test and promote a new series of tires. The exercise was a success: its performance on the track was stellar because of its 5.9-liter engine and 700 horsepower. It was definitely a good deal from Fulda.
8. Bugatti Divo: $5.7 million
What do the 40 owners of the Bugatti Divo have in common? They all own a Bugatti Chiron as well. While the two luxury cars are similar (the same 8-liter W16 engine with 1,500 hp and a similar interior), the Divo stands out for its exceptional design.
9. Koenigsegg CCXR Trevita: $4.8 million
The limited-edition CCXR was only produced twice, and the Koenigsegg CCXR Trevita is less known than its "sisters" but is no less powerful and fast: It goes from 0 to 124 mph in 8.75 seconds. This Swedish car weighs 1.4 tons, a featherweight compared to Ferrari, Aston Martin or Lamborghini
10. Aspark Owl: $3.3 million
This Japanese supercar is not technically the 10th most expensive car in the world, but it is the most expensive electric car in the world. It is also the fastest electric car! Made only 50 times, it has four super-powerful electric motors that make it go from 0 to 60 mph in 1.69 seconds, a record. Another exceptional fact is that it is one of the lowest electric cars with a height of 39 inches. The Aspark Owl is, therefore, No. 1 for electric cars on many points.