Sixt rent a car in California
The Sixt Experience
|
One Way Rentals
|
FAQs
|
California At a Glance
|
The Best Cities in the West
|
For your convenience, our branches can be found in top vacation destinations and airports throughout California. Car rentals give you more freedom and flexibility, so once you get in the driver's seat of a premium Sixt vehicle, you are set to enjoy the endless sunshine in some amazing cities, such as Los Angeles, San Francisco, and San Diego.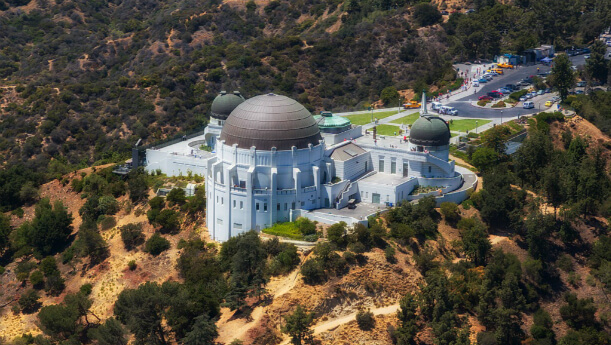 The Sixt Experience
Renting a car in California means researching, budgeting, and a lot of planning. But don't worry, we've got you covered by offering great customer service and affordable car rental deals. In California, our airport and neighborhood branches offer a wide selection of brands and models, so you can customize your rental vehicle while exploring the state's iconic routes, breathtaking coastlines, famous cities, and popular attractions.
California Car Rentals for Any Business, Leisure, or Bleisure Trip
Our extended fleet includes quality sports and luxury car rentals from world-class manufacturers like BMW, Mercedes-Benz, Jaguar, Cadillac, and Audi at affordable rates, so you can ride in style regardless of your budget.
Make the most of the Golden State when cruising down Rodeo Drive or Sunset Boulevard by renting a convertible, such as the Chevrolet Camaro, Ford Mustang.
If you're planning a city trip and need more leg-room and gas mileage that won't burn through the gas budget, we also offer compact car rentals from trusted brands like Ford, Toyota, and Volkswagen for those that want to see more without burning through their gas budget.
For budget California road trips to the Santa Monica beach or Disneyland in Anaheim, our sedans offer the best comfort and top performance without breaking the bank.
Friends that travel together, stay together. So, for outdoor adventures or family trips that require more luggage and gear, renting a full-size SUV or minivan is your safest bet.
Sixt Add-ons and Extras
We have numerous protection packages and other optional features to help you have an optimal car rental experience. We recommend including the following add-ons and extras while booking online:
Additional drivers
GPS
Sixt Connect Plus (Wi-fi, GPS, Guide + inter-/national Calls)
Child seats for babies, toddlers and children
Express Toll Service
Loss Damage Waiver, Personal Accident Protection, Supplemental Liability Insurance, Emergency Sickness Protection
Extended roadside protection

One-Way Rentals
With a one-way car rental, you can pick up a Sixt rental car in one city and return it to a different office. This way, you have more freedom to explore multiple destinations while on a road trip. It's also very convenient if you're relocating to a new city or simply if you're continuing your journey with another mode of transportation. One-way rentals within cities in California and Nevada are free of charge on selected routes, such as:

FAQs
Do you have further questions or concerns about renting a car with Sixt? No problem! We've compiled a list of top Frequently Asked Questions to answer any questions you may have about our services, including acceptable payment methods, driving requirements, insurance, and so much more.
Driver's License
The renter and all drivers must present a valid original driver's license when picking up their rental car. Drivers with a non-US driver's license must produce a valid passport or a valid government-issued ID card at pick up as well. If the driving license is printed in a non-Roman alphabet, it must be accompanied by an international driving license.
Minimum age and additional drivers
The minimum age to rent a car in California is 21. Drivers younger than 25 incur a surcharge. Some specialty vehicle types have further age restrictions, but you can find out more during the online booking process.
Refueling Options
Your car rental in California will be handed over with a full tank of gas and must be returned full as well. Alternatively, if you book our prepaid fuel option, you can prepay a full tank of gas at prices comparable to the local pump and return the rental vehicle empty.

California At a Glance: Travel Tips
From sandy beaches and thrill parks to rugged terrains and ski resorts, the geographic and cultural diversity of the Golden State guarantees something for everyone.
From LA to The Bay: West Coast Drives
To get the most out of your car rental, a road trip in California is an absolute must so you can explore the best of the West Coast on your own schedule and at your own pace. For those seeking scenic landscapes and the unapologetic luxury of the West Coast, here are some top suggestions for you:
Highway 1: The Pacific Coast Highway is one of the best road trips in the world and best enjoyed in a sedan. Your journey begins in the southern city of San Diego, then continues north through beach towns, Los Angeles, Santa Barbara and the surrounding wine country, more beaches and attractions in Carmel, Monterey, and Santa Cruz before finally concluding in San Francisco.
The Big Sur: The Big Sur is a rugged section of the PCH along the Central Coast and is considered one of the most scenic road trips in California. Whether you want to enjoy the ocean vistas, the redwood forest or simply enjoy the ocean coastline, this is best enjoyed in a convertible to really get the most out of the ocean breeze.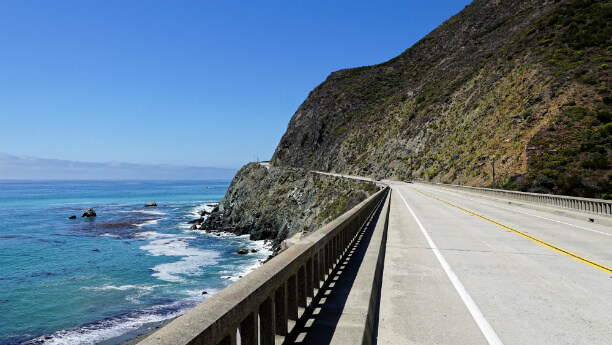 More Excitement on the Road
When you rent a car in California, it's not just the destination, but the road trip itself. Here are some recommendations for those that want to truly experience the great American roads:
Route 66: This infamous route starts in Chicago, Illinois and continues west through Missouri, Kansas, Oklahoma, Texas, New Mexico, and Arizona before ending in the elegant Santa Monica, California. Those up for a cross-country adventure would benefit most from one of our SUVs or spacious sedans to best travel in comfort.
Sierra Nevada: This premier mountain range is one of the nicest areas to explore with your rental car. A road trip along California's Eastern edge bypasses Fresno and includes scenic views of Lake Tahoe, waterfalls, giant rock formations, and Yosemite National Park.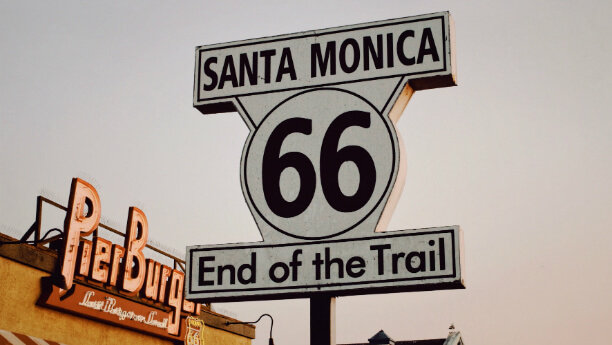 The Best Cities in the West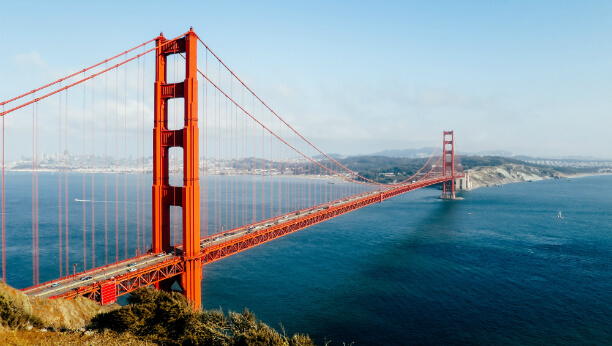 San Francisco
Whether you're a first-time visitor who just arrived at the airport or are a tenured local, The Bay has a little of everything that can best be discovered when you are in the driver's seat. From the comfort of your Sixt rental car, you are set to explore everything this city has to offer and will certainly leave your heart in San Francisco.
Eat to your heart's desire at the Ferry Building Marketplace.
Indulge yourself by driving out to visit some of the world's finest wine country resorts in Napa and Sonoma.
Drive through the orange arches of the Golden Gate Bridge.
Visit the oldest Chinese temple in San Francisco's Chinatown.
Enjoy a 2-hour road trip to Sacramento.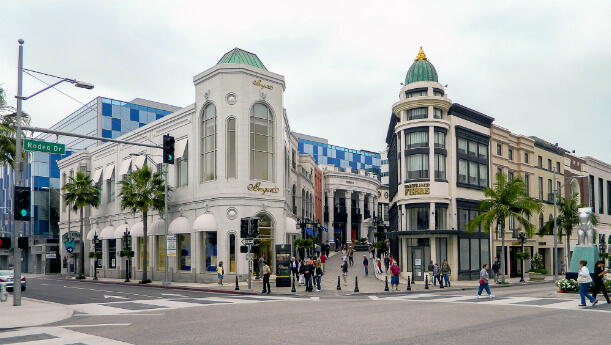 Los Angeles
Yes, the "City of Angels" is infamous for its bright lights, shopping hot spots, incredible museums, and A-list celebrities. However, for those who just arrived to LAX and are looking for authentic experiences in LA, renting a car with Sixt allows you to drive like a local and create your own itinerary, so you can:
Visit popular neighborhoods like Beverly Hills and Venice Beach.
Shop 'til you drop in the world-famous Rodeo Drive.
Take the studio tour at Universal Studios Hollywood.
Catch a game at Dodger Stadium.
Cruise the legendary Sunset Strip in West Hollywood.
Ride the ferris wheel at the Santa Monica Pier.
Or simply enjoy an endless summer experience by visiting beaches in Malibu or the South Bay.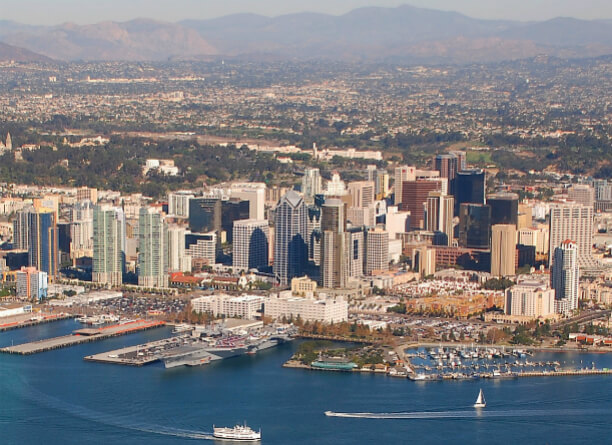 San Diego
This southernmost stretch of coastline is all about outdoor fun for adventurers and sun seekers alike. To take advantage of your car rental in California, we recommend that you:
Experience the magic of SeaWorld San Diego, located in Mission Bay.
Explore the world-famous San Diego Zoo or visit the nearby San Diego Zoo Safari Park.
Enjoy family-friendly fun at LEGOLAND California Resort.
Visit Balboa Park, a historic gem called the "Smithsonian of the West".
Surf, swim and sunbathe in one of their many beaches, such as Coronado Beach or La Jolla Cove.
Treat yourself to an elegant San Diego County resort, such as the Rancho Valencia Resort & Spa.
Or simply make a day trip to Disneyland, which is just 90 minutes from downtown San Diego.