Discover the West Coast with a drive from San Francisco to Seattle. On your way north up the coast, you can drive through multiple national forests, or even take a slower route and explore the coastal communities. Because even the fastest route on Interstate 5 will take you half a day, why not stop somewhere overnight in Oregon or Washington? We give you some route ideas, along with five stops you might want to make on the way to Seattle.
Tips for a one-way road trip from San Francisco to Seattle
The drive from San Francisco to Seattle can take as little as 13 hours, or 16 hours or more if you take the coastal highway for part of the route. However, any route you choose will bring you through some of the most charming towns and beautiful scenery on the West Coast. Known for being two of the most vibrant and exciting cities in the country, both San Francisco and Seattle are sure to keep you busy.
Driving Directions from San Francisco to Seattle
The Fastest Route
The easiest way to get on the road to Seattle from San Francisco is via Interstate 5. If you are flying into San Francisco International Airport and road-tripping north, you can simply hop on US Highway 101 N. From there, you can merge onto I-5 N, which you can follow all the way to Seattle. Keep in mind that this route includes toll roads. If you want to take a rest or need to refuel, you can always stop in either Medford or Portland.
A Route with the Oregon Coast
5 Stops to Make Along the Way
California State Capitol & Museum, Sacramento, CA
Learn about the state's rich history as well as how its government works with a visit to the California capitol building. There are hourly tours of the building where you might get a chance to see government in action, or you can visit the on-site museum to learn about California's history.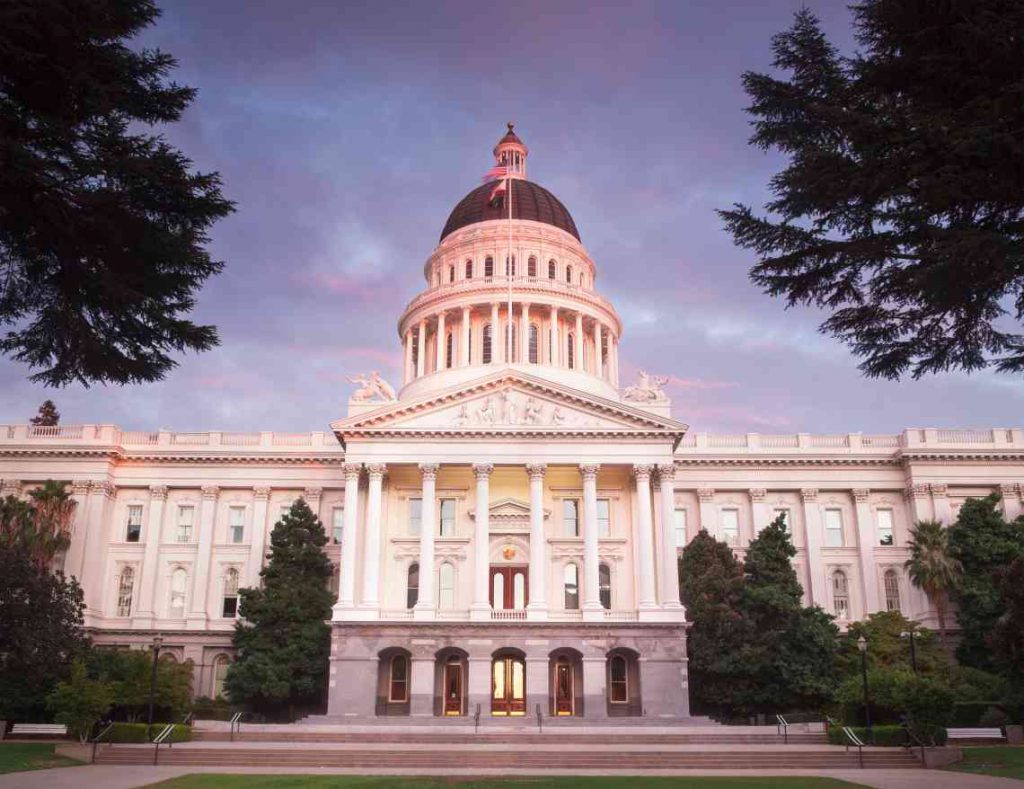 Hendricks Park, Eugene, OR
This forested space is the oldest park in Eugene and is a great place to stop and stretch your legs or have a picnic. It covers 78 acres and is the perfect destination for hiking or walking your dog while on the road.
Tillamook & Cape Meares, OR
If you decide to take the slower route along Highway 101 up the Oregon Coast, be sure to stop in Tillamook. This small town is most well known for its cheeses, ice cream, and other dairy products. You can sample some of these around town, or go straight to the source at the Tillamook Creamery. You can also take the short drive on Bayocean Road NW to Cape Meares where you will get great views of the Pacific Ocean.
Pittock Mansion, Portland, OR
You might be surprised to discover there is a French Renaissance-style chateau in Portland. Tour the historical house dating to 1914 and learn about the Pittock family, who published The Oregonian newspaper and were one of the most influential families in the region.
Pike Place Market, Seattle, WA
The iconic Pike Place Market is a great destination once you get to Seattle. Buy some fresh produce and grab something to eat at one of the stands or restaurants. The super-fresh fish and seafood are straight from the waters surrounding Seattle, and are not to be missed!
SIXT Rent a car in San Francisco
We make it easy to pick up a car in San Francisco and be on your way to Seattle. You can find SIXT locations throughout the city, including at the San Francisco International Airport, Fisherman's Wharf, and Union Square. Book an SUV for more room on the drive, and to handle the variety of terrain you will find in California, Oregon, and Washington.