Both driving and parking in New York can be a challenge, but not an impossible one. The good news is that in the main parts of the city's 5 boroughs you can find parking garages, parking lots, or street parking readily available. And in the suburbs, there are Park & Ride stations where you can leave your car and take the train into the city. The bad news is that you will be paying a lot for parking, but there are apps and other tools you can use to find better prices. Use our guide to get answers to your questions about where to park in New York.
Where can I Find On-Street Parking?
If you are parking in Manhattan below 125th St., street parking is at a premium and there are a lot of rules about when you can park where. There are even regulations for street cleaning called "alternate side parking" where you can only park on certain sides of the street on certain days (and your vehicle WILL be towed away if you don't adhere to the rules). Most street parking is metered, and you can pay at a machine or in the Park NYC app. If you are in the Bronx, Brooklyn, Queens or Staten Island in a residential area you may not have to pay for parking but be sure to look for signs saying how long you can park there. There are several apps that show you available street parking spots.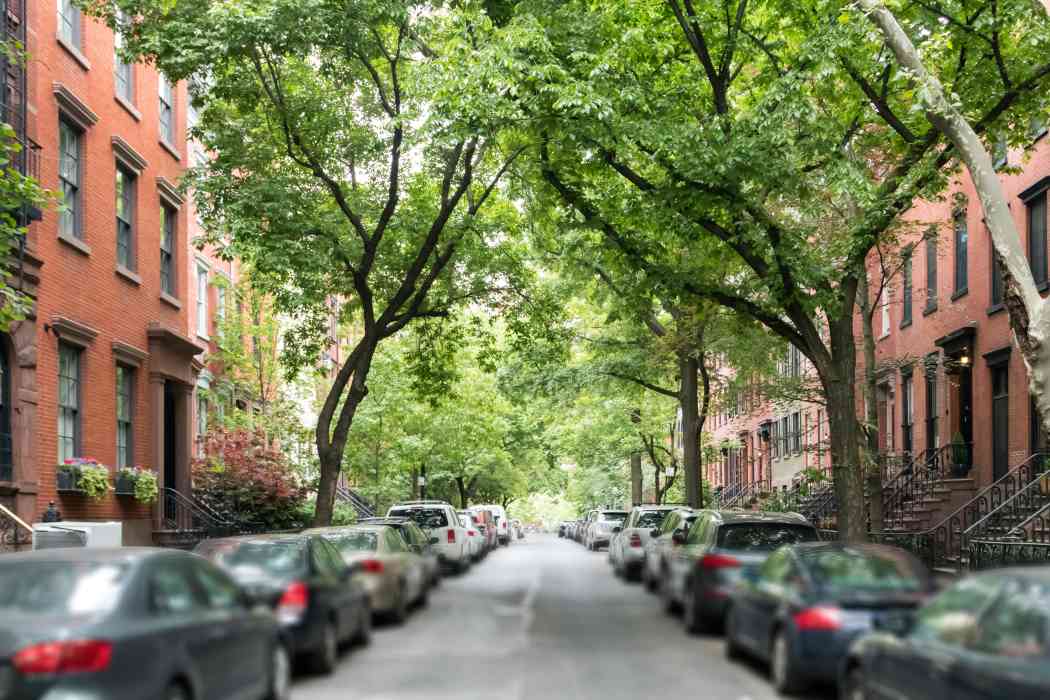 Where can I Find Parking Garages?
Parking in a garage or a paid parking lot is often a better alternative to finding street parking. But you will pay for the convenience. Cost per day are between $20 and $50 but may be higher for event parking (near a concert venue, for instance) or in areas like the Theater District. You will save money by parking on the edges of Midtown or in less-popular neighborhoods. Apps and websites like SpotHero or Best Parking allow you to see the prices in real time and in some cases reserve a spot in a specific garage. This is a great option if you don't want to spend time driving around looking for a place to park.
Where can I park for free in NYC?
If you find a parking spot in New York where you don't have to pay, you might feel like you won the lottery. But if you pay attention to street signs and know a couple of tips, you can indeed find the unicorn that is free parking in NYC.
There is free parking on Sundays on metered spots. Be sure to look for signs listing any time limits or specific hours you can park there.
On major holidays, standing and alternate side parking rules are suspended.
You can park for free during off hours in areas with regulations like "No parking between 2 am and 6 am" if there aren't meters.
How do I use Park & Ride?
Along the Metro-North and Long Island Rail Road stops outside of the city, you can usually find a parking lot to leave your vehicle and ride into the city. The parking is usually free of charge, although sometimes you need a permit. This is a good option if you are staying somewhere outside of the city and would like to visit NYC for a day. Overnight parking is generally not allowed in these lots so be sure you look at the train schedule so you don't get stuck in the city!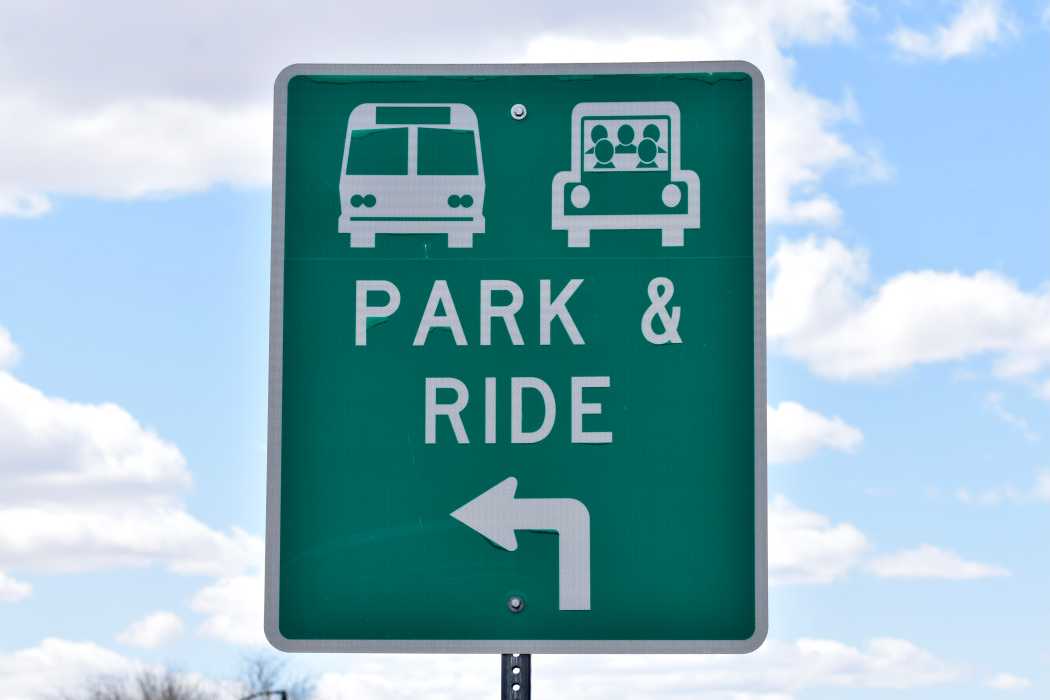 Other Frequently Asked Questions
How much does it cost to park in New York City?
The cost of parking in NYC depends on what part of the city or borough, whether you're parking on the street or in a garage or parking lot, how long you are parked, and the time of day and day of the week, among other factors. The good news is that metered street parking in Manhattan is broken into zones, and you can find the cost online so you don't get sticker shock. As of 2022 you will pay between $1.25 to $4.50 for the first hour at a meter, depending on where in the city you are. The average cost of daily parking in New York is $19, although in prime parts of Manhattan you will spend around $50 to park in a garage for a day.
Where can I park my car in New York City?
Where you can park your car depends on what part of the city you're in. Manhattan has less street parking but more garages, while the other boroughs of New York have mostly street parking outside of some commercial shopping areas. You need to pay close attention to street signs regarding parking regulations, but here are some general rules citywide:
Double parking is not allowed, even if someone is in the vehicle.
Alternate side parking rules for street cleaning are in effect across the city, and govern which side of the street you can park on.
You cannot park within 15 feet of a fire hydrant.
You can only park in school zones when school is not in session.
The easiest way to find open parking spots is with an app like SpotHero, Pango and ParkNYC.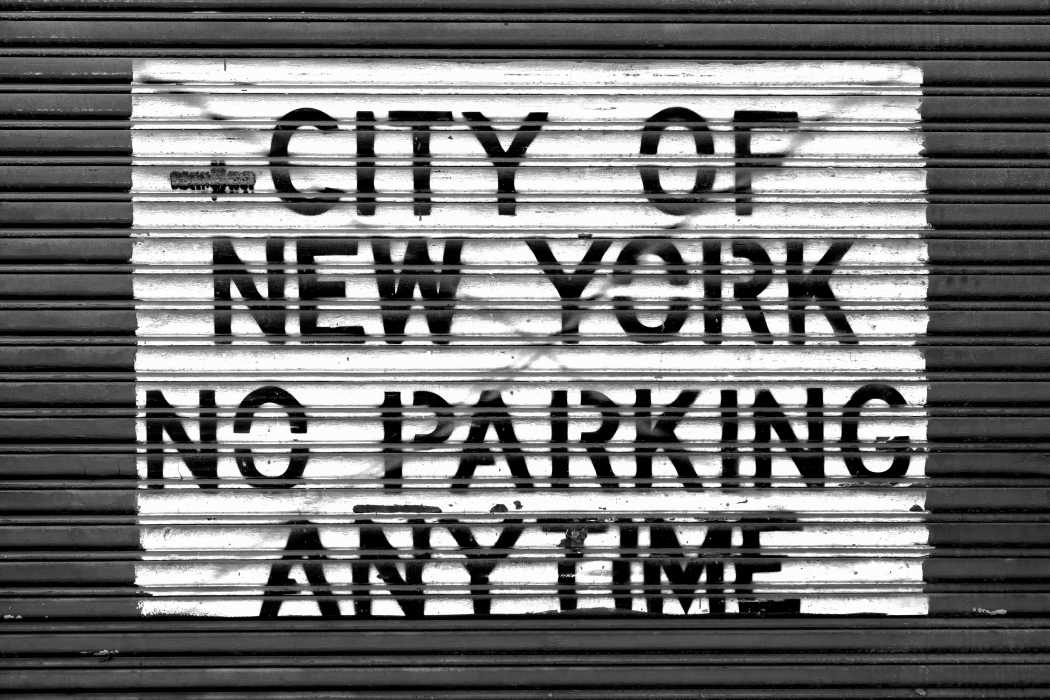 Where is the cheapest parking in NYC?
First things first: In most cases, you are not going to find cheap parking in NYC Manhattan, or at least not in the prime areas. The good news is that there are some cheaper parking options if you have flexibility. If you don't use your vehicle often, finding a monthly parking spot in Queens, Brooklyn or the Bronx will save your money. If you take your car out of the lot or garage infrequently, you might also save money since some places charge a fee for taking the car in and out. Lastly, technology is your friend and you will save money and time by booking a parking spot online.
Where can I park in New Jersey to get to NYC?
There are several ways to park your car in New Jersey and get into Manhattan. Here are a few options for cheap parking outside NYC:
PATH Train: This subway runs under the Hudson River, connecting towns in New Jersey with Manhattan. You can park on the street or in a paid lot near PATH stations in Harrison, Jersey City or Hoboken, for example, and be in NYC in less than 30 minutes.
NY Waterway Ferry: Enjoy the sights by parking your car and taking the ferry from Weehawken, Port Imperial, Hoboken, Jersey City and other stops. Most of the ferry terminals have a paid parking lot, or you can try to find street parking nearby.
New Jersey Transit Train: Some NJ Transit train stations have the Park & Ride option where you can leave your car in a lot and take the train in to the city. Parking in the lot costs $10, which is still a bargain compared to in Manhattan.
Bus: There are several bus lines from New Jersey that go into the Port Authority Bus Terminal in Midtown Manhattan. In fact, most major towns in the state have some sort of bus service into NYC, and you can look for street parking around the bus station or sometimes there are lots (paid or unpaid) to park in.