For some people, a car is a reflection of their personality. Those who want to stand out may choose a vehicle in a bright color, or buy an unusual car that turns heads when they drive down the street. We've compiled a list of some of the most unique cars in the world, some of which, perhaps surprisingly, are from decades ago. It turns out that in the early days of automobiles, designers just built crazy-looking cars and saw what worked. But don't worry, because we've also found some more recent examples of if you want to turn heads now.
Bugatti Type 57 SC Atlantic (1939)
Known as a "style icon", this model from 1939 is a rare coupe that's one of the most valuable cars in the world. Only four were made (designer Ralph Lauren owns one), and the whereabouts of one of them is unknown. Touted as a luxury super sports car, it was an unparalleled vehicle when it was made and still is now, with its elegant design. Oh, and it's also said to be the most valuable car in the world.
Dodge Charger Daytona (1969)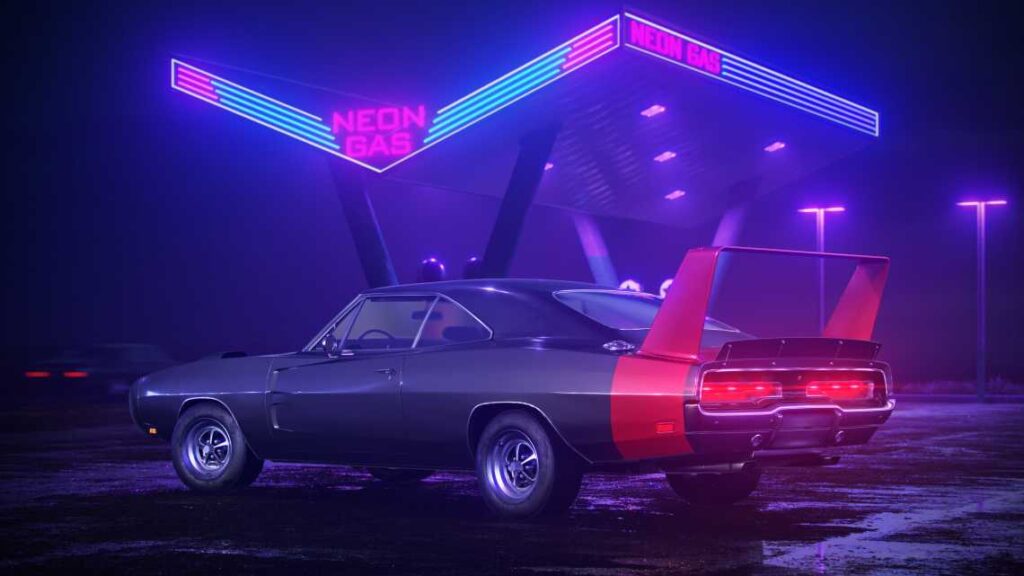 Perhaps seen more on NASCAR racetracks than on the streets, the Dodge Charger Daytona has a distinctive body type. The front points into a nosecone, while the rear features dramatic "wings" rising above the vehicle's roof. The original also had a powerful engine perfect for zipping around a track.
Stout Scarab (1936)
Concocted by an engineer at Stout Engineering Laboratories outside Detroit, the Scarab was built for the driver to have better sightlines. It had rear-wheel drive and an engine that was also in the back, and had features inside like a fold down table. This streamlined car with moveable seats is also credited as the first version of the modern minivan.
Norman Timbs Special (1948)
This funky two-seat car was the product of engineer Norman Timbs who wanted to build the streamlined, aerodynamic car of his dreams. Its eye-catching body was made of sheets of aluminum welded together with no hood, trunk lid or doors. The product was a long, wild-looking car that swooped down in the middle in something like a smile. Only one was ever built, and it was in bad condition when a collector bought it in 2002 and restored it. It was destroyed in the Woolsey wildfire in 2018, but the chassis survived and the car will rise from the ashes after a rebuild.
Cadillac Cyclone XP-74 (1959)
This futuristic prototype car looks like what would happen if you welded two rockets to a racecar, although it was actually designed to look like an aircraft. In addition to its unique design, the car had features offered in modern cars like a technology alerting drivers of objects ahead and the stopping distance. If it rained, a sensor would automatically close the roof.
Amphicar 770 (1961)
The Amphicar is the only car on our list that can operate on land and water. It was the brainchild of Germany's Hans Trippel and has propellers to use when the car is driven into the water. More than 3,000 of these were made, so they're not as rare as some on the list, but still a unique car for its time and still today!
DeLorean DMC-12 (1981)
The DeLorean DMC-12 was made famous in the 1985 movie Back to the Future. The DeLorean Motor Company (DMC) produced nearly 9,000 of the distinctive cars in Belfast, Northern Ireland in two years from the beginning of 1981 to the end of 1982. The DMC is still around, producing a new line of unique vehicles with its electric Alpha series.
Tesla Roadster (2008)
Marketed as "the quickest car in the world", the electric Roadster is now in its second generation. As well as its head-turning Tesla design, you also get reported speeds of 250 miles per hour or more, 0 to 60 mph in less than 2 seconds, and a range of more than 600 miles. The Roadster's sleek design is intended to be aerodynamic, just like some of the other vehicles on our list.
General Motors Firebird 1 XP-21 (1953)
GM built the Firebird, which looked like a mini airplane on wheels, not to sell to customers to drive around town, but as an engineering and styling test to see if a gas turbine could be used to power cars. Its aerodynamics were tested in a wind tunnel at the California Institute of Technology, just like airplanes are.
L'oeuf Electrique (1942)
Translating to "electric egg", this French vehicle looks like a golf cart and a Smart car had a baby. It was a concept car built for industrial designer Paul Arzens, who envisioned that electricity was the fuel of the future. Only one of these early EVs was ever made (by hand by Arzens), and it still exists in its original form.
Voisin C-25 Aerodyne (1934)
We're still in France for this sleek, elegant car, the Aerodyne, created by Gabrielle Voisin. It had features not seen before, like a retractable roof that goes into the top of the windshield. The vehicle was aimed at upper-class drivers and also boasted a quiet drive, which was rare at the time. Only a handful of Aerodynes are still around today, and you can often see them displayed at auto shows.
Reliant Robin (1973)
Are three wheels better than four? The Reliant Robin tried to answer that question. The car was produced in England for 30 years and was notorious not only for its unique design, but for the fact that it could roll under the right set of circumstances. The Robin had one wheel in the front, and two in the back and had a maximum speed of 80 mph. It may have been an economical yet head-turning choice, but not a safe one.