Lemon. Hunk of junk. Flop. There are many things you can call a car that will go down in history as one of the worst ever made. Some made the list because they are ugly (although beauty is in the eye of the beholder) or had design or mechanical problems, while others were literal deathtraps.
Some of them were only available for a year or two, while other terrible cars rolled off the assembly line for more than 10 years. Whether they were economical to own, gigantic or had a niche market of people who appreciated a car's design, the lemons on our list will be remembered for all the wrong reasons.
Ford Model T
Yes, the vehicle that started off the efficiency of assembly line production is considered a bit of a dud by some. It was one of the first affordable vehicles, produced from 1908 to 1927, but its rudimentary body and controls made it not exactly a joy to drive.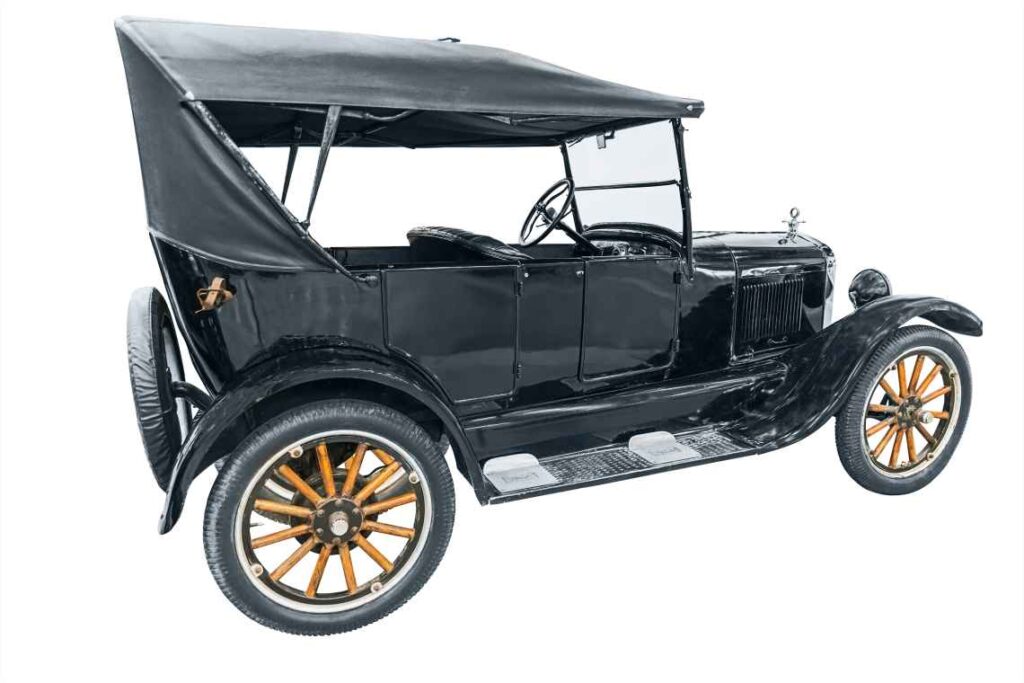 Chrysler/DeSoto Airflow
Known for its unique design at the time (in the 1930s), the DeSoto was a flop with the public. In the Depression era, it was too impractical and futuristic for most people, and there were ongoing rumors that the bulky car was unsafe. Because of these factors, the car was only produced for a few years.
Renault Dauphine
Moving up several decades, we're headed to France where the Dauphine premiered in the 1950s. Its design put the engine in the back, and it also had other quirks that got it less than glowing reviews by some publications. Among the reported issues were a lackluster engine, cheap plastic parts, having to stoop to get into the car, and a body that rusted so easily that there was a joke that you could actually hear it happening.
King Midget Model III
This micro car was first available in the 1940s. The catch? You had to build it yourself from a kit. Later they added fully assembled cars to their offerings, but the company stopped producing the King Midget in the 1970s. As you might expect, this mini car that originally fit only one person had some issues. First, you had to provide your own engine if you built it yourself, and second, one of the reasons production was stopped in the 1970s was because it didn't meet government safety standards.
Amphicar
As the name might suggest, this car was meant to travel both on land and water. But if the thought of having a car and boat in one vehicle sounds too good to be true, it pretty much was. The Amphicar was modeled on the Volkswagen Schwimmwagen ("swimming car" in German), and was said to be not a great car or a great boat, but did OK with either function. While the car was only produced from 1961 to 1965, there are still some Amphicars floating around (sorry).
Chevrolet Corvair
The first version of this car debuted in the early 1960s, and it was extremely popular. It makes our list due to its reputation for handling problems. Oversteering or understeering on corners made the Corvair dangerous, as doing either could cause an accident due to how the car was constructed. Production stopped in 1969, but the Corvair lives on in lists like this one.
AMC Gremlin
Just one look at the Gremlin, produced starting in 1970 by the American Motors Corporation, and you're probably not going to say it is notable for its design. It was a popular economical choice for its time, and the cheapness of the car and its oddly shaped body meant it had terrible handling, while the clunky motor meant its performance was less than great.
Ford Pinto
Oh, the Pinto. Known mostly for its deadly gas tank design and placement, this rival of the Gremlin was produced for nearly a decade, starting in 1971. And it was extremely popular, despite the rumors of exploding gas tanks. What actually happened was the fuel tank ruptured during some rear-end collisions, causing deadly fires. Despite that, the government said the car was just as safe as others in the same category, and people kept buying Pintos.
Triumph TR7
We're going across the pond for this sporty little number. Produced by the UK's British Leyland from 1974 to 1981, the car was popular in both the US and UK due to its different models and appearances in popular movies and TV shows. What did the TR7 in was quality and production problems. The engines failed to perform well and there were factory strikes that halted production.
Trabant
Affectionately called "Trabis", Trabants were a visual hallmark of East Germany, produced there for 30 years, and the only option if you wanted a car. These extremely basic cars were basically a tin can with a motor, with no frills, terrible acceleration and extreme air pollution capabilities due to its smoky exhaust. We could go on about how bad the Trabant is, but you can see for yourself if you ever visit Berlin, Germany, as there are tours where you can drive around in one.
Chevy Chevette
The Chevette came about due to demand in the early 1970s for smaller, more fuel-efficient cars. This economical 3-door hatchback was indeed fuel efficient, but it lacked power, came without any bells and whistles and was like riding in a tin can. Regardless, the car was cheap and more than 2 million were sold between 1975 and 1987 when production stopped.
Yugo
Straight out of the former Yugoslavia, the Yugo (aka Zastava Koral or Yugo Koral) puttered into American driveways from 1985 to 1992. It was a car for people on a budget, and soon became most well-known for its outdated technology, as well as reliability and quality issues. Even though the car is rarely seen on US roads, if you go to Serbia, Yugos are still a common sight.
Hummer H2
Driven by those who wanted to pretend they were in the military and soccer moms alike, the Hummer H2 came roaring onto the streets in 2002. Produced by General Motors, this monstrosity was estimated to get 10 miles per gallon – at best. It came under fire for its size, terrible fuel efficiency, and the fact that pretty much no one needed to drive a military-style SUV to go to the grocery store. Sales peaked in 2003 and then slowly dropped until production stopped in 2009.
Pontiac Aztek
The Aztek was roundly mocked for its design. Jokes about it made it into TV sitcoms like "30 Rock", and it was also featured in the hit show "Breaking Bad", as the vehicle of choice for the main character Walter White. Produced by General Motors from 2001 to 2005, this "sport recreational vehicle", as it was marketed, had the option of a camping package with an attachable tent and air mattress and came with a removable cooler. However useful the Aztek might have been for outdoor enthusiasts, its downfall was the unique design that was perhaps too forward thinking for the general public.