Explore history, arts and culture as you're driving from Boston to New York City. You will need at least four hours to make the trip, and there are plenty of towns and other places to stop along the way. You have multiple options for routes. You can drive through Massachusetts and then down the Hudson River Valley through quaint towns and farmland. Or take the quickest route via interstate highways through Connecticut. Whatever route you choose, you're sure to have plenty to see and do along the way.
Tips for a One-Way Road Trip from Boston to NYC
It can take as little as four hours to drive from Boston to NYC, or longer if you go out of your way to see some sights. On any route your choose, you'll pass by many charming and historic towns. Drive through Massachusetts and enjoy the scenery, and then drive south from Albany, NY, through the Hudson River Valley. There you can stop in charming towns, got to renowned museums and enjoy food fresh from the farm before heading into New York City. If you take the fastest route, it will take you through Connecticut cities like the capital, Hartford, and then along the coast through New Haven and other suburban cities of NYC.
Driving Directions from Boston to NYC
The Fastest Route
To get to NYC on the quickest route, you'll hop on Interstate 90 West from Boston. Keep in mind that I-90 is also the Massachusetts Turnpike and it's a toll road. At Sturbridge, MA, you'll get on I-84 and stay on that as you drive through Hartford. At Hartford you can either continue on I-84 through Waterbury and Danbury, or get on I-91 South through New Haven and Stamford. Traffic can be heavy during rush hour from 7:00 to 9:00 AM and from 4:00 to 6:00 PM in and around Boston, Hartford, Stamford and NYC. Plan your trip schedule accordingly. 
The Scenic Route
If you take the scenic route, the drive will take you roughly six hours. You'll drive west through Massachusetts and the city of Springfield. You can stop here and visit the Naismith Memorial Basketball Hall of Fame or the Amazing World of Dr. Seuss (the city is the birthplace of the books' author Theodor Geisel).
Then after crossing into New York State you can go south on Highway 115 S to Hyde Park. There you can see the estate of Franklin D. Roosevelt, who was born here, and the Eleanor Roosevelt National Historic Site. If you have time, also be sure to make a reservation at the Culinary Institute of America where you can eat gourmet creations cooked by students.
Continue on US Highway 9 South to Beacon. This quaint town is known for Dia Beacon, a museum and grounds filled with massive sculptures and other works of art. If you want to do a little hiking, you can also head to Hudson Highlands State Park. Next, head over the Newburgh Beacon Bridge on Interstate 84 and go south on Highway 300 toward Cornwall and West Cornwall. Then you'll have a change to get out of the car and stretch your legs at Storm King Art Center. This outdoor museum has tons of works of art scattered around its grounds. After that you can get back on the highway and drive the remaining 1.5 hours south to New York.
5 Stops to Make Along the Way
Amazing World of Dr. Seuss, Springfield, MA
 The author of the Dr. Seuss books, Theodor Geisel, hails from Springfield, and the city has a museum complex dedicated to his work. This is a great stop for families!
Hyde Park, NY
The Hudson River Valley between New York and Albany has multiple grand estates built by wealthy families in the 1900s, and there's a notable one in Hyde Park. You can find the Franklin D. Roosevelt National Historic Site along the Hudson River, and in the center of town is the Eleanor Roosevelt National Historic Site. Both of their former homes are open to the public. And if historic houses aren't your thing, head to the Culinary Institute of America campus where you can eat at the restaurants and bakeries.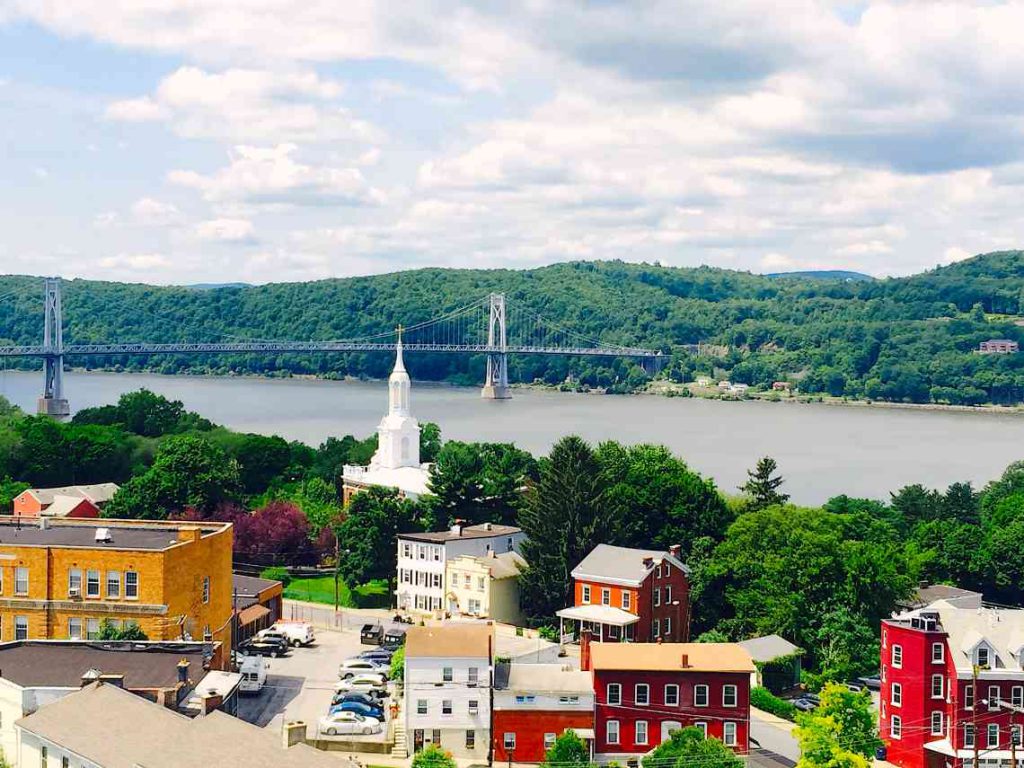 New England Civil War Museum, Vernon, CT
Explore history at this Civil War museum and research center that was founded by veterans and has existed in some form since 1896. Its extensive collection includes weapons, books, furniture and other artifacts. 
Yale University, New Haven, CT
Take a tour of the scenic campus and visit the University Art Gallery or the Museum of Natural History. And if you get hungry while visiting New Haven, be sure to try the local favorite, clam pizza.
Storm King Art Center, West Cornwall, NY
This open-air museum is a great way to spend a few hours and stretch your legs. The museum sits on sprawling grounds near Storm King Mountain and you'll find one of the largest collection of contemporary outdoor sculptures in the US. Pack a picnic and enjoy the surroundings.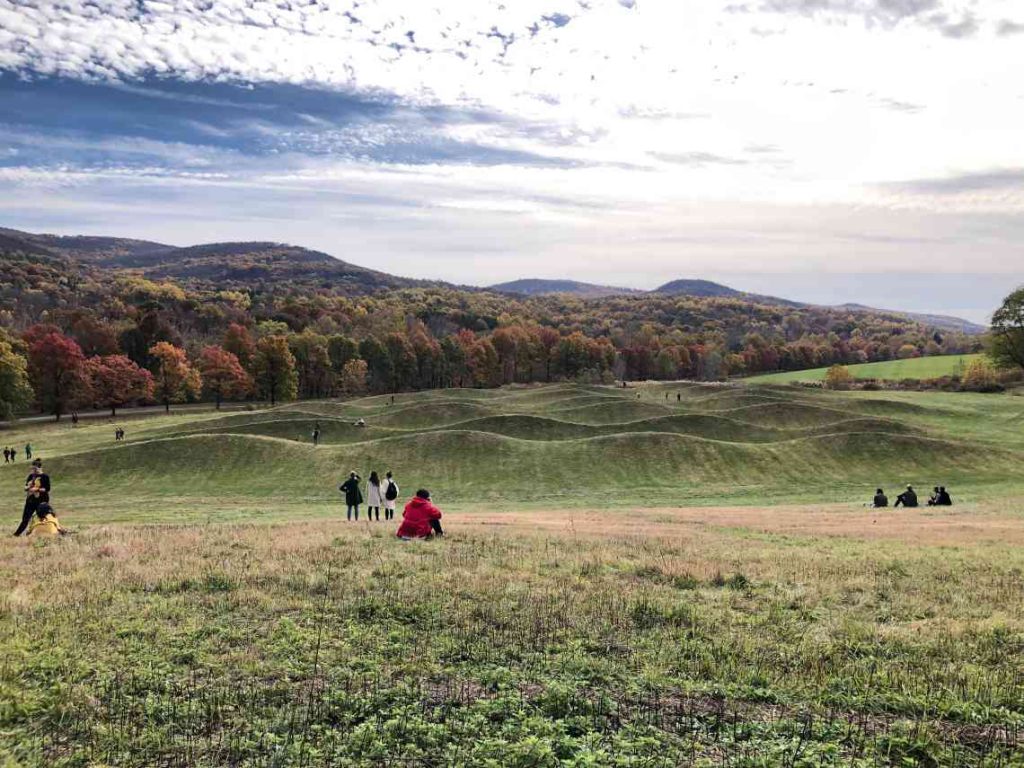 SIXT Rent a Car in Boston
It's easy to arrive and Boston and get on the road to NYC in a SIXT car rental. We have a convenient location at Boston Logan International Airport where you can pick up your premium rental car. Choose from our range of economy cars, sedans, SUVs, pickups, luxury vehicles and minivans and have a comfortable and stylish road trip.