Georgia is a spectacular state with many contrasts and so worthy of a traditional American road trip. A blend of tradition and modernity makes it an appealing destination. You'll fall in love with the grand old mansions, natural beauty, and urban flair of Atlanta, not to mention the enormous moss-draped trees in Savannah. If you're visiting Atlanta, driving south to visit a few scenic spots can be worthwhile. We've gathered some of the best sights to see on a 250-mile road trip from Atlanta to Savannah.
Atlanta to Savannah Road Trip
Total Driving Time: 3 hours and 45 minutes
Distance: 250 miles
Stop 1: Atlanta
The world's largest aquarium, the Georgia Aquarium, is located in Atlanta, containing more than 100,000 aquatic creatures in 10 million gallons of salt and freshwater. While its size seems overwhelming, the aquarium is partitioned into various themes to make it more focused and educational. If history is your thing, the Martin Luther King Jr. National Historical Park features his birthplace home alongside the grave of this famous civil rights leader. The park complex also contains the original Ebeneezer Baptist Church where he and his father were preachers.
What to see: Visit the World of Coca-Cola to learn about the history of the fizzy drink at the museum there, try sodas from around the world and get a picture taken with the Coca-Cola polar bear.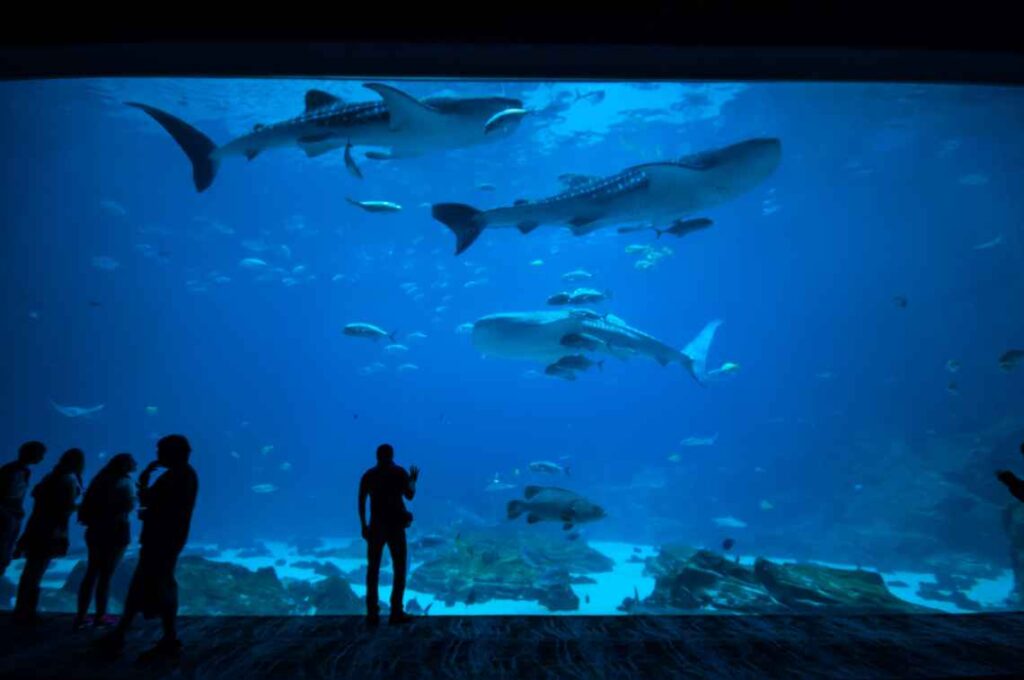 Stop 2: Road to Tara Museum
This museum is just a short drive south of Atlanta in Jonesboro. It's a combination of a museum about the area's history of the Civil War, and home to memorabilia from the classic film "Gone with the Wind". If you are a fan of either, this is an easy place to stop on your way to Savannah, as it's just off interstates 75 and 675.
What to see: Check out movie props, wardrobe items and costume reproductions from "Gone with the Wind", along with a photo gallery from the film.
Stop 3: Arabia Mountain
Just southeast of Atlanta is Arabia Mountain National Heritage Area. This is a popular place for city dwellers to explore nature, rare plants and the park's geology. Hike up to the peak of Arabia Mountain for a great view of Atlanta, just don't step in the solution pits (puddles, pools and sandy patches on the rocks) that contain rare plant species.
What to see: The Arabia Mountain PATH is a paved trail covering more than 33 miles that goes through the national heritage area. It's perfect for walking or biking.
Stop 4: Macon
You'll find Macon about 85 miles southeast of Atlanta on I-75, and it's a place you'll want to stop if you are a music fan or just like quaint small towns. Visit the Allman Brothers Band Museum at the Big House, take tours of historic homes and try out some of the restaurants serving Southern food. The Tubman Museum, named for Underground Railroad leader Harriet Tubman, features exhibits on African-American history, art and culture.
What to see: If you are even slightly interested in music history, you should visit Capricorn Sound Studio where iconic musicians like the Allman Brothers Band and Otis Redding recorded.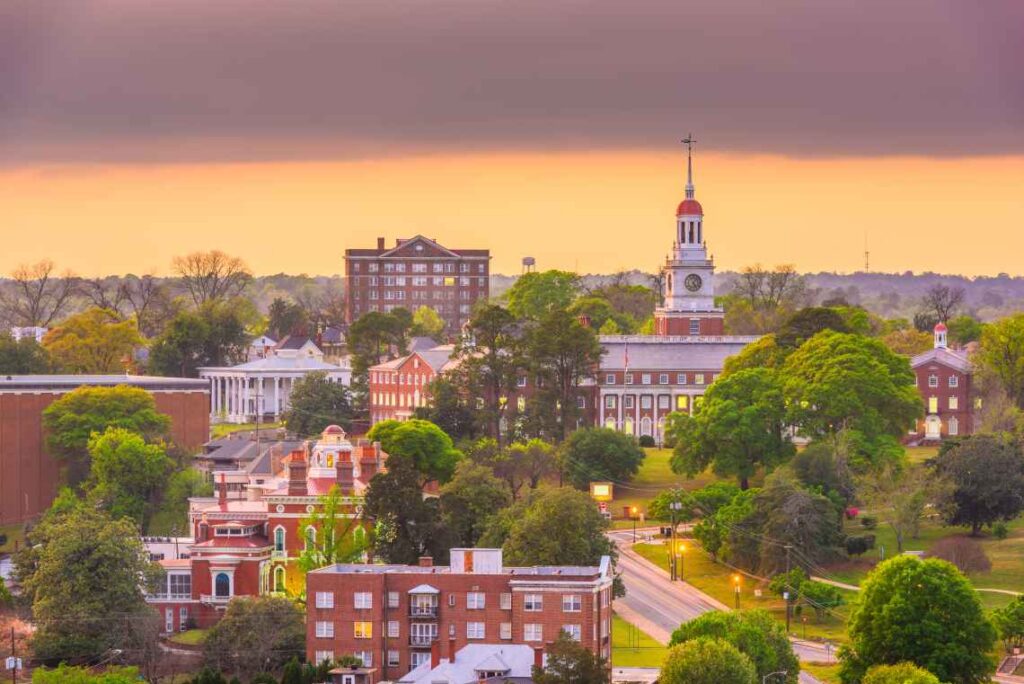 Stop 5: Ocmulgee Mounds National Historical Park
The park and mounds are part of a prehistoric American Indian site that was inhabited for more than 12,000 years. The mounds were created for the elite and today are the site of archaeological digs and Native American celebrations.
What to see: Be sure to check out the park's schedule of events, where you can do things like take an earth lodge tour or see the annual Ocmulgee Indian celebration.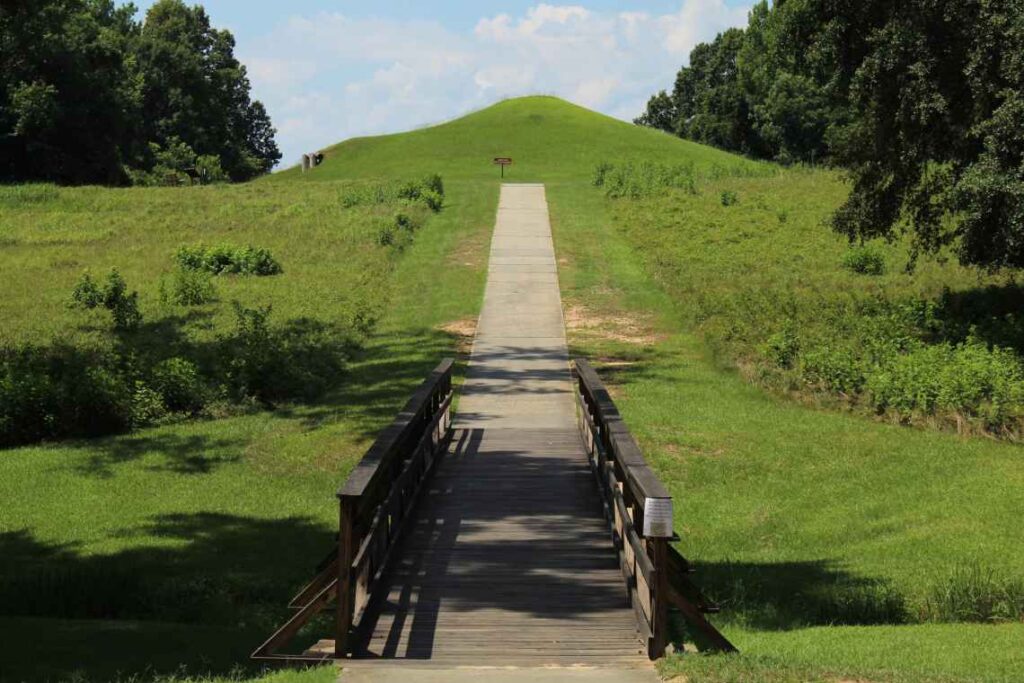 Stop 6: Museum of Aviation
This museum with free admission is operated by the United States Air Force and located on Robins Air Force Base. If you are your kids are into planes and aviation, it's worth a stop to see the more than 85 historic aircraft on display. There are also regular events, so be sure to check the schedule before visiting.
What to see: Check out the virtual reality simulator and choose from nine different adventures. Keep in mind that while the museum is free to visit, you need to buy a ticket to enjoy a VR Transporter ride.
Stop 7: Jarrell Plantation State Historic Site
Located outside of Juliette, this is a former cotton plantation turned state park. It was owned by the Jarrell family for more than 140 years and survived many historic events. In 1974 the historic buildings of the former plantation, including a cotton mill, sugar cane press and sawmill, were donated and the state park was formed.
What to see: After you're done touring the buildings and learning about the history of the plantation, check out the battlefield maintained on the site where the Battle of Griswoldville happened in 1864.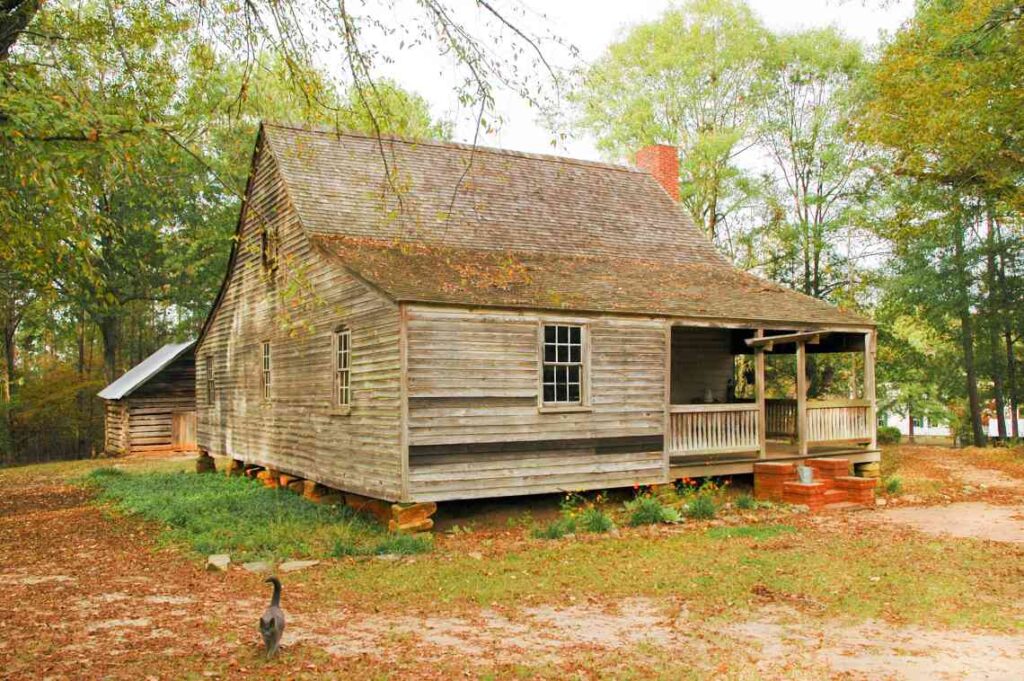 Stop 8: Savannah
You're in for a real treat once you make it to Savannah. This historic city is full of beautiful buildings and other attractions to take in. Drive or walk through the Savannah Historic District to see all the charming houses and moss-draped trees the city is known for. After, park near Bull Street for some boutique shopping. No matter what your interests, Savannah has the best of Southern architecture and charm.
What to see: Enjoy the shady trees and paths in Forsyth Park as an escape from the warm temperatures.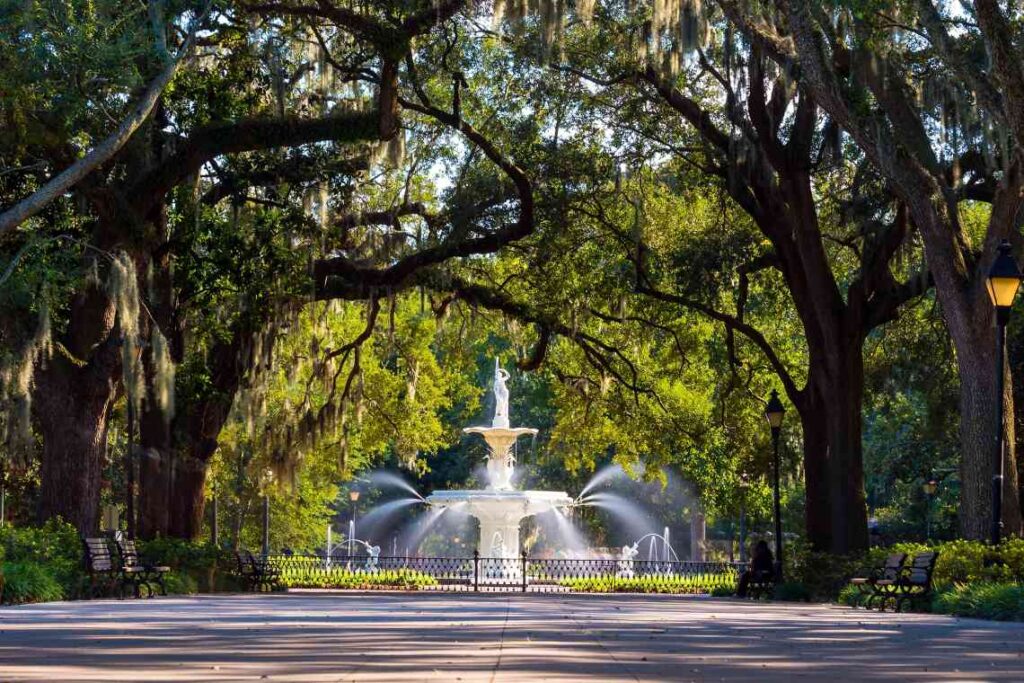 Back to Atlanta via the Beach
If you are not in a hurry to drive back to Atlanta, take advantage of being so close to the ocean by going to Tybee Island just off the coast east of Savannah. The barrier island has wide sandy beaches, with South Beach attracting sunbathers and North Beach having a historic fort and lighthouse. Find some shade, take a nap, and eat some seafood to refuel for the 4-hour drive back to Atlanta.