Como is the capital city of Italy's Como Province. Famous for its stunning beauty, the 31-mile-long Lake Como in Italy is one of the main reasons why tourists flock to Como. The unique Y-Shaped Lario is the most distinguishing feature of the lake. A trip to Lake Como involves learning about the cities on its shores, like Bellagio, Italy, one of the famous locations you should not miss out on. The trip from Mila to Lake Como is quite popular and involves exploring Lake Como and Bellagio, Italy in one day.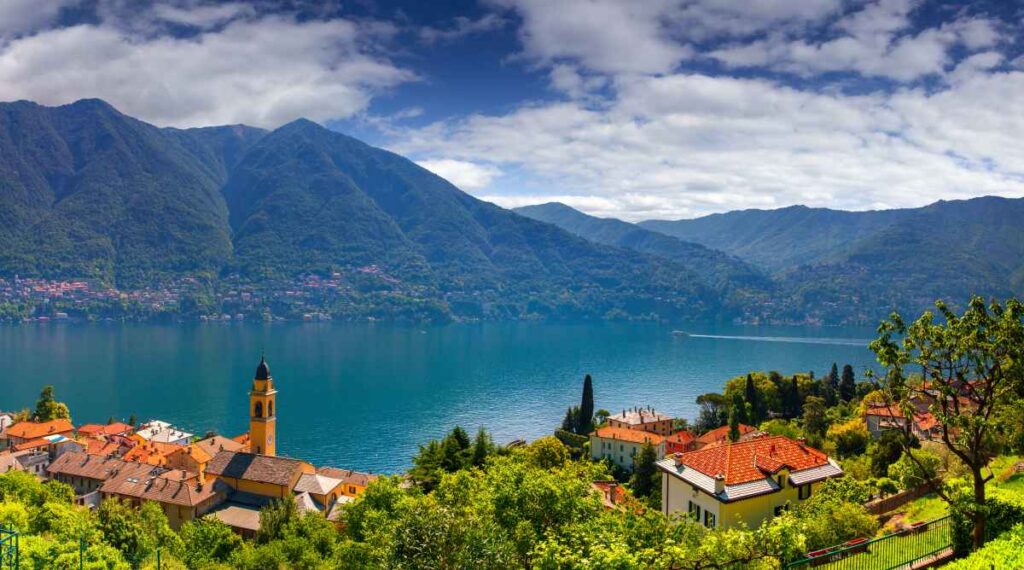 A day trip itinerary in Lake Como, Italy
A day trip from Milan to Lake Como is a perfect way to appreciate the beauty and splendor of Lake Como and its surroundings. A day trip to Lake Como is not complete without a tour of Bellagio and Varenna. We recommend starting your Lake Como trip with a visit to Bellagio. This way, you can explore the city and wander the streets early in the morning before they get congested. While in Bellagio, head to Pescallo, a lovely fishing village, where you can enjoy picturesque views of the Leco branch of Lake Como. Take a stroll in the Melzi Gardens and tour the historic Villa Melzi before visiting the Basilica of San Giacomo. All these destinations are a few minutes from each other, so you should be able to complete your tour of Bellagio in about 2 or 3 hours.
Lake Como Boat Tour
A boat ride on Lake Como, Italy should be at the top of your itinerary. You can take the Lake Como ferry or a private boat tour. The Lake Como ferry is more thorough since you have no choice but to take the entire tour. On the other hand, private boat shuttles only allow you to go to locations you intend to. The Lake Como ferry makes 45 stops on its tour and goes past Varenna to Colco.
The tour provides breathtaking views of the beautiful Lake Como villas, which you cannot see from the streets. The most scenic Lake Como villas are those along Lido de Bellagio, like Villa del Balbianello and Villa la Cassinella. Nature and landscape enthusiasts can also take a walk along portions of the shores of Lake Como, Italy.
Varenna Tour
A trip to Varenna is a perfect way to end your day trip in Lake Como, Italy. A trip to Varenna can take about an hour or two since it is smaller than Bellagio. Enjoy a cup of coffee at the outdoor cafes while enjoying views of the lake and mountains. Go to the beaches on Varenna's waterfront and then head to Chiesa di San Giorgio.
The best time to visit Lake Como
The best time to visit Lake Como in Italy is during summer when it's sunny and warm. However, crowds flock to Lake Como during this time, so it may not be the best time to visit it if you don't want to share experiences with other travelers. Spring and fall may be the best time to visit Lake Como when it's less crowded. However, you might encounter rainfall and cooler weather during this time.
How to make the trip from Milan to Lake Como in Italy
SIXT offers quality and luxurious private transfers from Milan to Lake Como, Italy. The distance between Milan and Lake Como is 52 miles, and SIXT ride's chauffeur service or taxis complete the trip in about 2 hours on average. The journey could be shorter or slightly longer based on traffic conditions. We allow you to choose the preferred vehicle type for your private ride to Lake Como, Italy. Our drivers are friendly professionals with years of driving experience. We offer door-to-door pick-up and drop-off for private rides, and you can book a trip from Milan to Lake Como with us 24/7.