Taking a road trip is a favorite activity in the US. It's not unusual to drive for hours just for a weekend trip, or take a week or month-long journey across several states. However, planning and preparing for a road trip can be a lot of work, from plotting a route to buying food to packing and making sure everyone stays entertained. If you don't have a suitable vehicle, you'll also have to rent one. We've come up with a comprehensive guide to everything you can do to get ready for your next road trip. So sit back, relax and use our tips to make sure you have a memorable drive!
Pick a destination & road trip route
If you're planning a road trip, you most likely need a destination. Choose where you want to go depending on what kind of trip you want. Pick a national park or camping destination if you love the outdoors, or think of a city near or far that you've always wanted to visit. After you've chosen the destination, the next part is to figure out how to get there.
You can use Google Maps to plan your road trip route and find attractions and places to eat along the way. Create layers and drop pins on potential stops for different days of the road trip to stay organized. Or simply create a route that shows road construction and the fastest way to get to your destination. When you're done, you can share your map(s) with your fellow travelers or family and friends.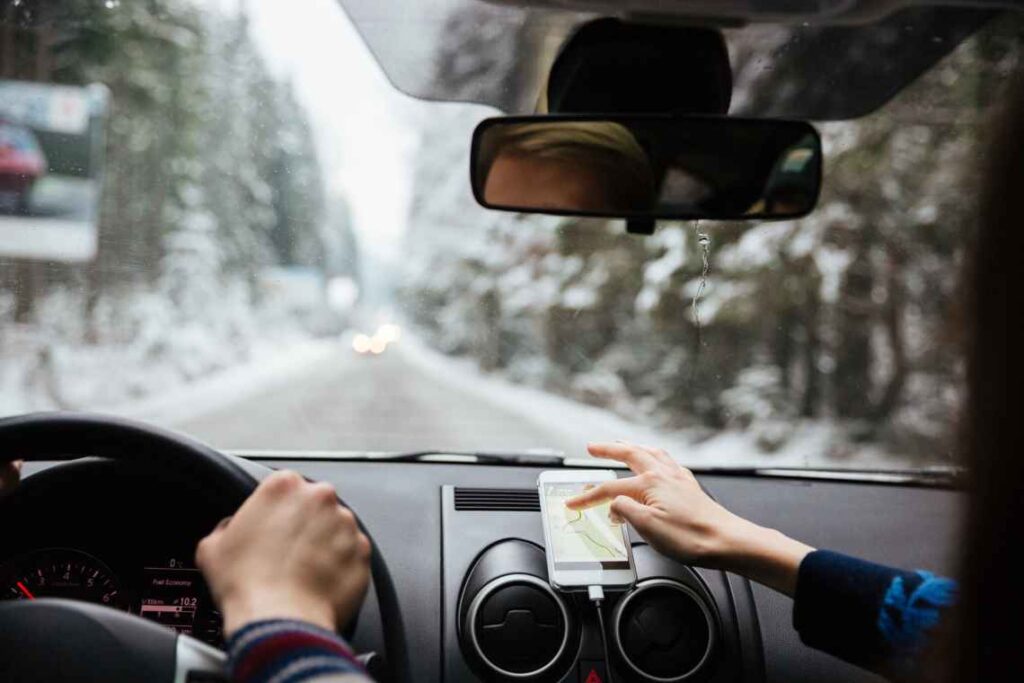 Look at the weather along your route
After planning your road trip route, you can look at the weather along the way. Looking at the weather forecast will not only influence what you pack, but what preparations you might need to make with your vehicle.
Download some weather apps like Morecast to stay up-to-date on weather conditions before you leave, and while on the road. If you're traveling during the winter or during periods of heavy rain, keep in mind that some roads in mountainous areas or areas prone to flooding may be closed, affecting your route. It's also a good idea to know what to do in case of extreme weather.
Make a road trip budget
Most people don't have unlimited funds for a road trip. That's why it's important to make a road trip budget for food, gas, lodging, entertainment and anything else you might need. Food and lodging will take up a lot of your budget, depending on how long you'll be on your road trip. You can look on online booking platforms to see prices of motels or hotels along the way, or even campgrounds if you're looking to save some money. For food, you can bring snacks along and decide if you want sit-down meals along the way, or fast food. This might help you decide how much of your budget you need to spend on food, and what is left for things like entertainment. Gas will also eat up a chunk of your road trip budget, depending on how far you're driving. You may also consider getting road trip insurance, especially if you will be traveling in a rental car.
Choose the right car
After you have chosen your road trip destination and route, then you can figure out what kind of car is the right one for the trip. Consider the types of landscape you will be driving through, as well as weather conditions along the route and how many people you will be traveling with. If you will have more than a couple people and a lot of cargo, an SUV is a good choice. If you're traveling in the summer and going to a city destination, a compact car will save you money. If you're going hiking or camping in the mountains or tough terrain, driving a car with all-wheel drive is a good idea.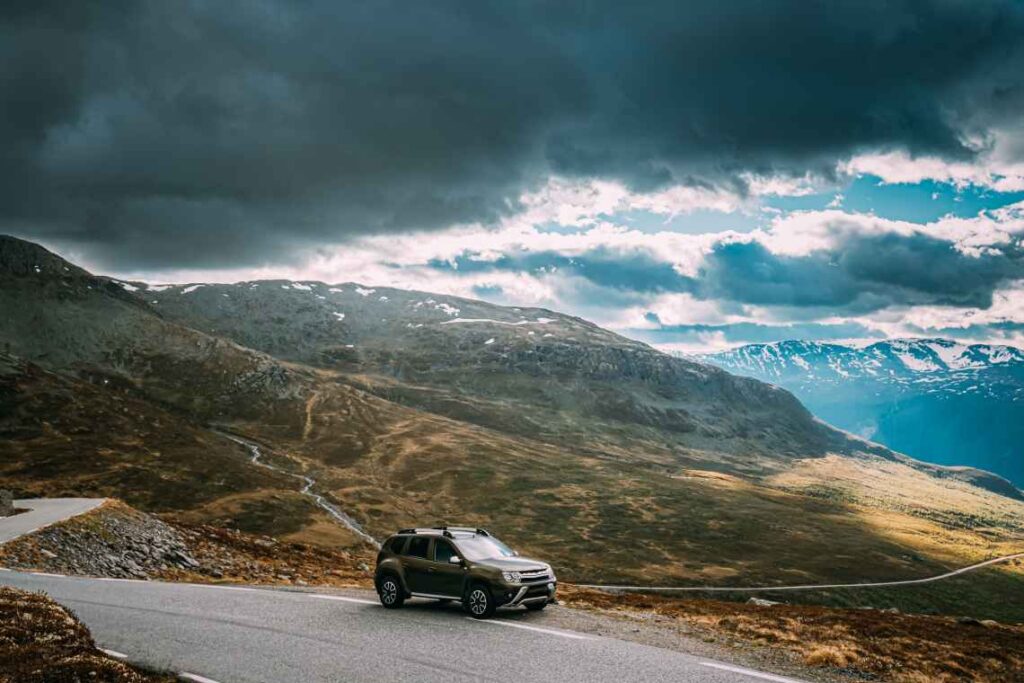 Renting vs. driving your own car
Even if you own a vehicle, your car needs might differ for a trip. The benefits of driving your own car are that you are familiar with it, and don't have to worry as much about damage or other incidents as it's already covered under your insurance. If you are leasing, you might also not want to use all your mileage if you're going on a long road trip. Renting a car is nice because you might get to drive a newer vehicle with the latest features. You will also get to choose the kind of vehicle you drive, and add any extras that your own car may not have. Just be sure you include unlimited mileage if you'll be driving a lot, and purchase any necessary insurance.
Road trip safety
Safety is not the sexiest topic, but it's an important one when you'll be driving at high speeds on highways or interstates with family or friends. The first thing to do is get your car serviced and checked out before you go on your road trip. You'll also want to make sure to pack a first aid kit and emergency kit, plus make sure your car has a spare tire, tire jack and other safety items. While on your road trip, be sure to make plenty of breaks to rest and don't let your gas tank get below half a tank, especially if you're driving in a more desolate area. Lastly, make sure everyone is buckled up!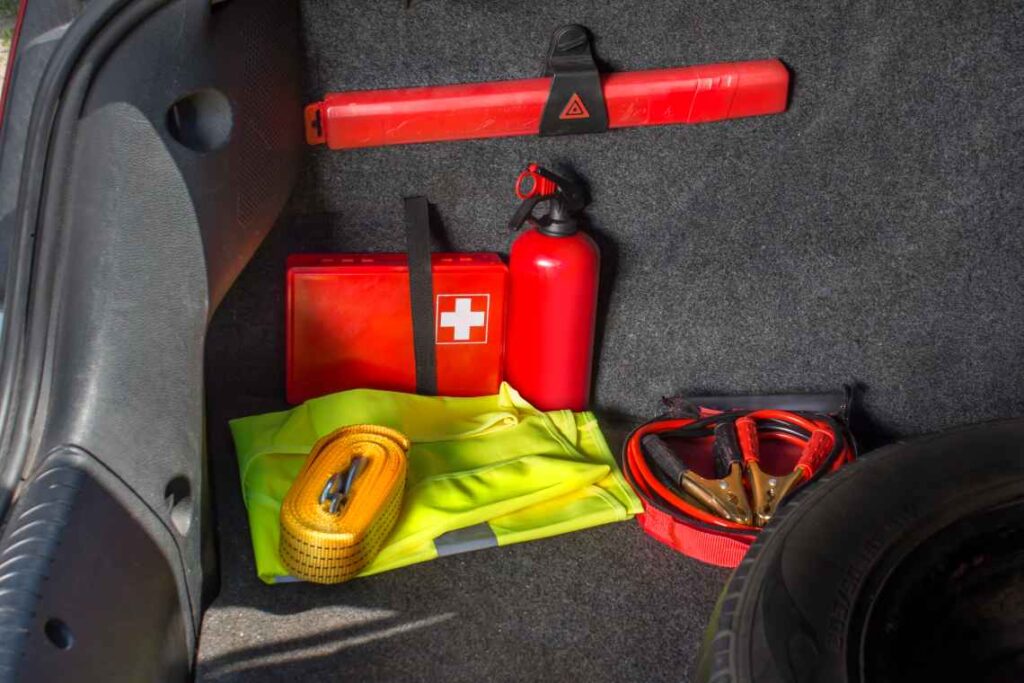 Food
Figuring out the food situation on a road trip is an important part of planning. Whether it's making a Google Map of possible restaurants to stop at along your route, or buying snacks and drinks for the road, there's a lot to plan. If you don't want to spend a lot of time stopping to eat, you can also pack your own food to make sandwiches or bring a cooler if you want to bring anything perishable. Be sure to buy snacks before your trip to save time and money.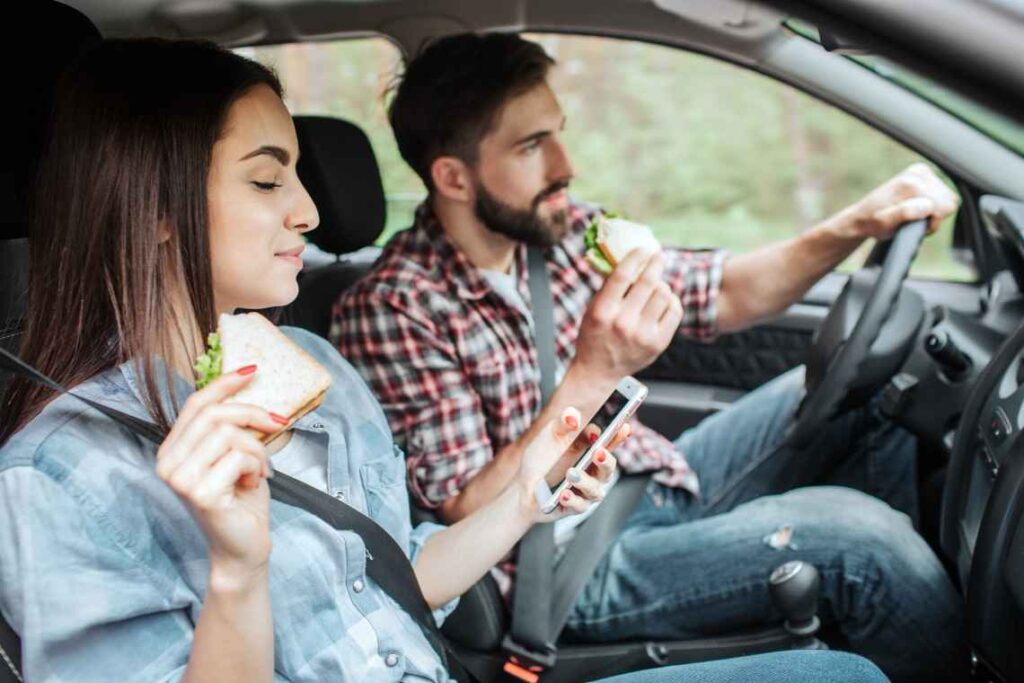 Entertainment
No one wants to be bored while on a road trip! Luckily, there are tons of things you can do to stay entertained. Take turns choosing music or podcasts to listen to, or play trivia or games like "the License Plate Game". You can even "read" while driving with an audiobook, learn a language, take turns telling jokes, meditate on breaks or go stargazing. The sky's the limit when it comes to entertainment options while on the road.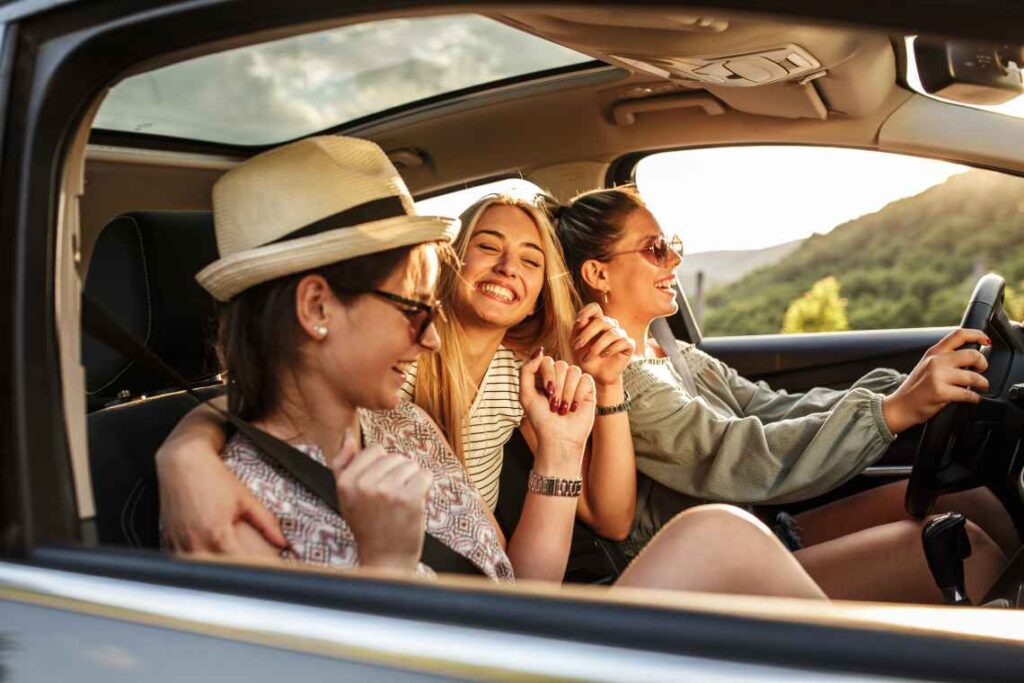 Pack & make a checklist
One of the ingredients for a successful road trip is to have everything you need with you. Making a checklist will help ensure you pack everything you might need along the way. Your packing list will depend on whether you are traveling in winter or summer, and how long your trip is. If you have kids along, you will have a lot more to pack, and you want to be sure you don't forget their toys and other favorite items! Food is also a big item. At the very least you'll need snacks and drinks, and possible other items for meals like sandwiches and fruit. Remember a phone charger or other cord to connect to your vehicle's entertainment system so you can listen to music or use GPS if needed.