Tips for Driving in San Francisco
|
San Francisco Road Trip Ideas
|
Business Trips to San Francisco
|
Additional Services
Our San Francisco Car Rental Locations
If flying through SFO, rent a car at our nearby San Francisco Intl Airport branch and take off to your destination as soon as you land. Our Express counter makes it even quicker and hassle free to collect your car rental in San Francisco.
Rent a car in San Francisco Fishermans Wharf if you are staying in the Marina District or prefer an easy access to the Golden Gate Bridge, reach locations in the East Bay as well with a drive around the Embarcadero to the SF-Oakland Bay Bridge.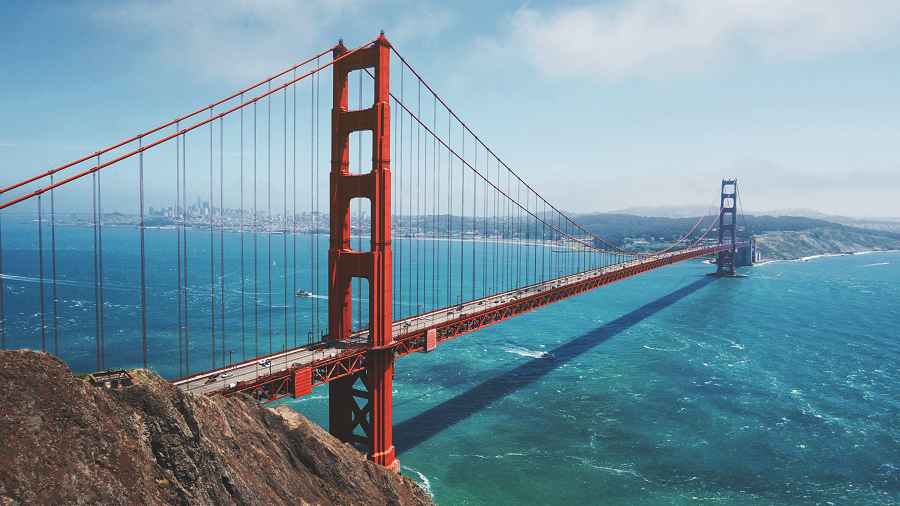 Tips for driving in San Francisco
The Bay Area is ringed by highways 101, 880 and 80 with bridges connecting drivers to destinations in the East Bay and Marin County. Those heading to locations in the South Bay and Silicon Valley can ride down the scenic, and typically not crowded 280. While driving around in your car rental in San Francisco there are some important things to keep in mind. Here are a few basic guidelines:
Public transportation always has the right of way. Always yield to buses, MUNI trams and street cars.
Pedestrians have the right of way at crosswalks.
Keep your eye out for cyclists while driving and after parking be sure look first before opening street side car doors.
Parking rules are strictly enforced, be sure to read all signs carefully. Do not park where there is red painted on a sidewalk. Make sure to turn your tires the correct way when parking on an incline or decline.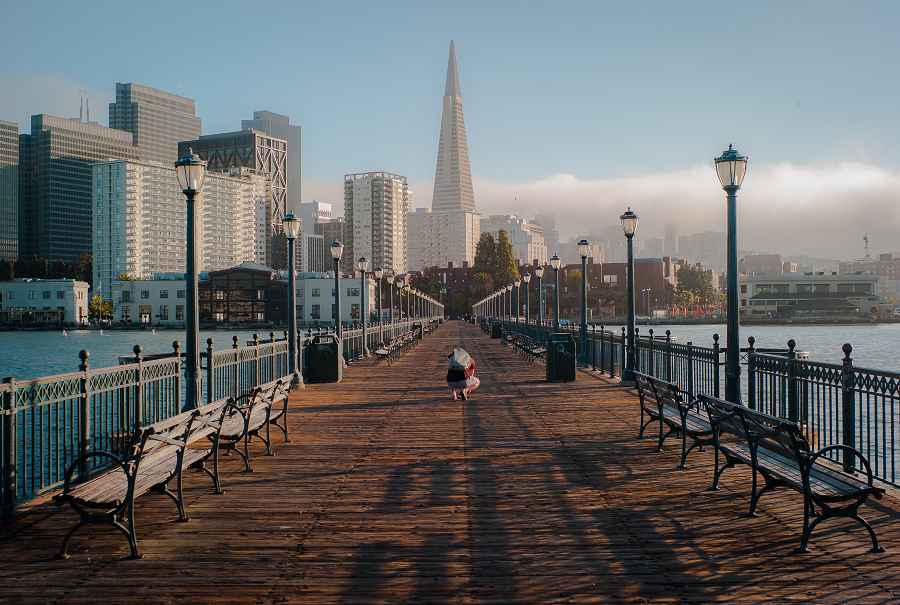 Car rental in San Francisco with Sixt
Whether on business or pleasure, traveling alone or with companions, it is easy to find the right vehicle from our diverse fleet. All our vehicles are regularly replaced, meaning you are sure to drive a well-maintained, up-to-date rental car no matter the model. Arranging a San Francisco car rental if under 25 is also possible with our services. Best of all, everyone can try and take advantage of our special discounts and coupons that can make our San Francisco car rental deals even cheaper.
Choose Sixt for more San Francisco car rental options
As you cruise the city streets we think with a convertible rental San Francisco views can best be captured. For those with a group or on a family vacation extra comfort and ample room is provided when you opt for either a minivan rental in San Francisco or an SUV rental. San Francisco urban and outdoor adventures are more fun when everyone and everything you need can come along for the ride. However, with a luxury car rental San Francisco trips are taken to the next level. Make the most of the miles and get behind the wheel of a prestige BMW or sports car like a Ford Mustang for less than you think with our attractive rates on exotic car rental. San Francisco and its surrounds are host to numerous upscale destinations that are perfect for exploring in utmost style and class. Or just keep it simple with an economy car rental in San Francisco and easily stay on budget. Please note Sixt can only guarantee reservations for the car category and not to receive a specific model.
Customize your car rental San Francisco experience
We also have great deals an array of useful add-ons which you can include while booking online or over the phone. Tailor your rental by upgrading with optional features like a GPS or additional driver coverage. We also have child seats so can leave yours at home and offer coverage options to secure more peace of mind on the road. Let us know whatever it is you need to make your driving experience the best it can be. For those on an extended stay or needing a replacement vehicle check out our long term car rental San Francisco options. With a monthly car rental San Francisco is yours to explore with more convenience and less cost. Typically a longer rental arrangement means benefiting from a lower daily rate.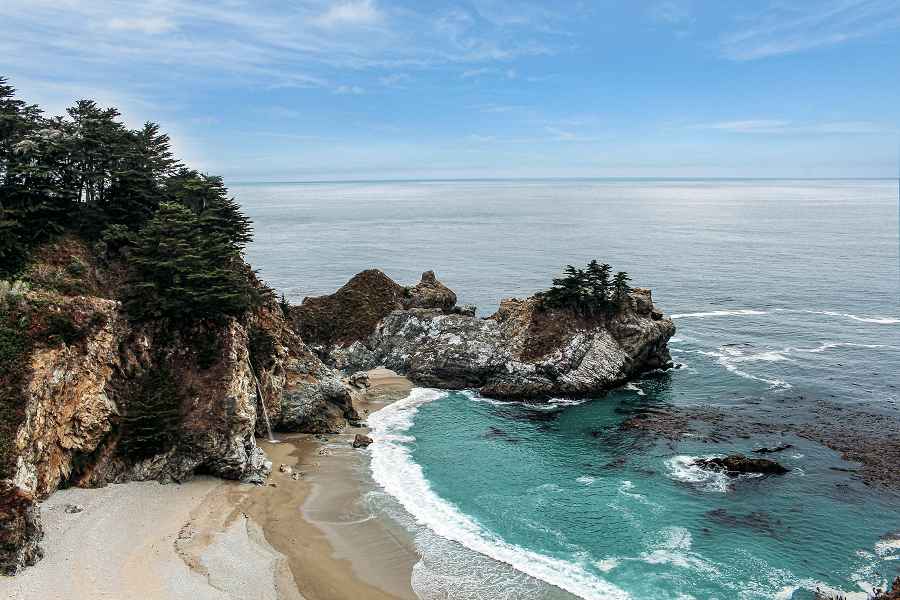 See more with Sixt in San Francisco
There are so many fantastic things to see and do in the Bay Area and with our Sixt rent a car San Francisco services you can get to them all. With the means to move about independently you can make your way to more places and spend as much time at each destination as you wish. Here are a few ideas of what to do with your vehicle.
Tour around the different neighborhoods of the city like the hip Mission and Dogpatch Districts.
Spend some time in Chinatown or Japantown and then head to the iconic North Beach area.
Visit fantastic museums set in impressive locations like the Legion of Honor and the De Young. Both are home to excellent permanent collections and host interesting temporary exhibitions as well.
Admire the city from the top of Coit Tower or with a ride up Twin Peaks.
Or spend a day outdoors at places along the coast like Baker Beach or Fort Funston.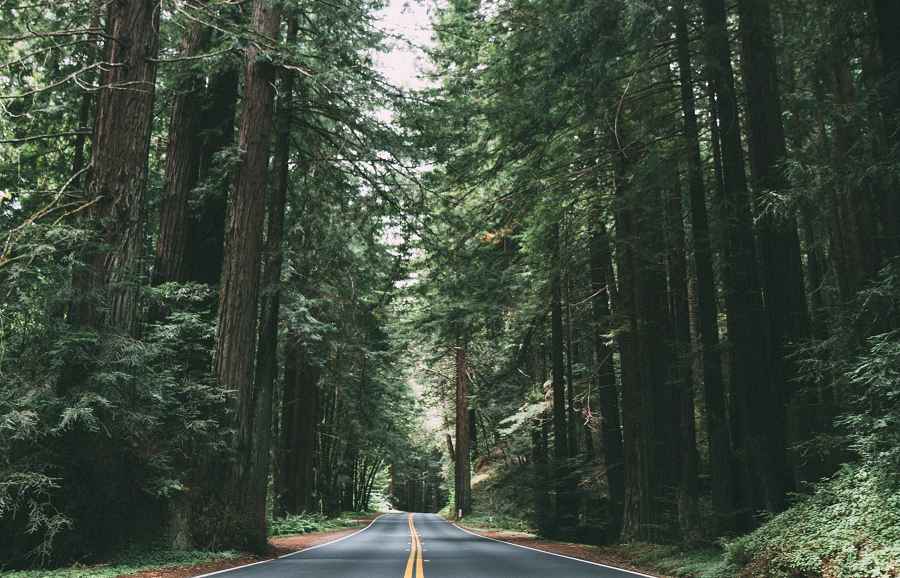 Car rental San Francisco road trip ideas
Rent a car and head out on a road trip driving north or south to experience the various landscapes of California. Make use of our unlimited mileage offers for unrestricted travel and or explore the state with a one-way car rental. San Francisco can be the starting point for all kinds of adventures and discoveries as California is home to everything from incredible nature to fabulous cities and idyllic beach towns. Below are just a few recommendations:
Drive to Los Angeles on the stunning California Highway 1 and be treated to dramatic Pacific Ocean views as you wind along the coast. On your way down stop off in hot spots like Monterey or see the Redwoods in Big Sur.
Easily visit Yosemite National Park with your San Francisco rental car. Take a self-driven auto tour to see the highlights or park your vehicle for hikes, climbing and other activities.
Explore the over 400 wineries found throughout Napa Valley in the California Wine Country. Visit the local vineyards and tasting rooms with a scenic drive along the Silverado Trail and enjoy some fine dining at the Michelin starred restaurants in the area.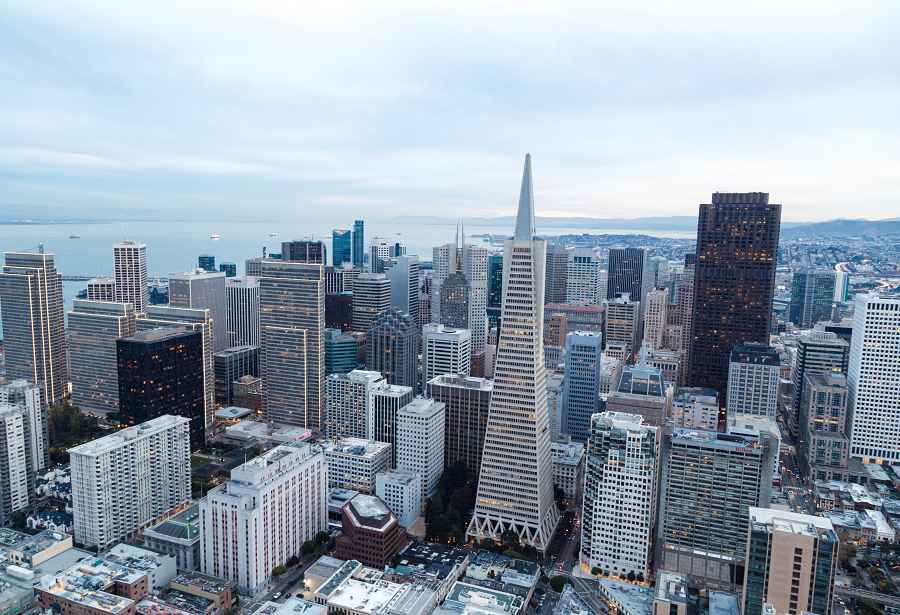 Business Trips to San Francisco
A hub for the high-tech industry, many business travelers find themselves in San Francisco. Some companies like Airbnb and Twitter are based in the city while others have expansive campuses in the South Bay. With your San Francisco car rental you can reach the major tech players and the thousands of companies in Silicon Valley in about an hour.
Distance from San Francisco
Apple Campus: via 280 - 46 miles, via 101 - 43.6 miles
Google Campus: via 101 - 35.9 miles
Facebook HQ: via 101 - 30.4 miles, via I-880 - 41.8 miles
Distance from SFO
Apple Campus: 280: 37.5 miles, via 101 - 32 miles
Google Campus: via 101 - 23.9 miles
Facebook HQ: via 101 - 18.9 miles
Additionally, the Bay Area is renowned for its large amount of start-ups that have originated from the area. In the map below you can see the locations of these companies throughout Silicon Valley and find the most convenient way to reach them by car.
Additonal Services from Sixt in San Francisco