Discover amazing London with a rental car
Our Service
 |  
Traffic Information
 |  
Sixt Tips
 |  
Sightseeing Destinations
 |
Business Travel
|  
FAQs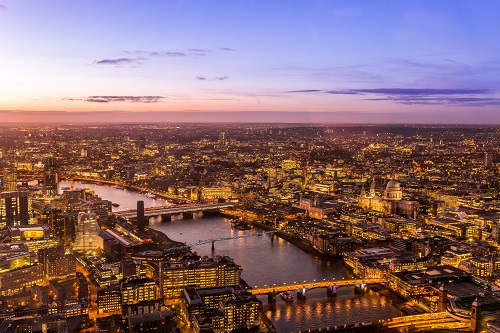 Our 16 branch locations give you the chance to arrange a car rental in London. Use our drop down branch menu to figure out which location has the right services for your needs. TThe menu allows you to see about individual London city, train station and airport branch opening hours, car categories on offer, as well as whether we offer special services such as 24 hour vehicle returns. Click on the second tab and get an overview of where each branch is on Google maps. Some of our branches also offer van and truck rental for both personal and commercial use. You can organize to take care of bigger transportation tasks at locations such as London Ilford, London Battersea/Vauxhall, London Wembley (North) among others.  
Our Service
When you rent a car in London from Sixt you can to experience first class driving at an economy price. Doing a price comparison will show you how we offer affordable rates on a wide selection of top quality, top brand vehicles. Our fleet features a diverse array of models from some of the best manufacturers in the world. Enjoy some attainable luxury and get behind the wheel of a BMW or Mercedes-Benz. Whatever your budget or plans we have the right rent a car to accommodate. Whether it's a comfortable compact car or sedan or a roomy minivan or SUV. We also have fun convertibles and exotic sports in our well-maintained and up-to-date fleet. Those traveling with a group make use of our passenger vans which can handle just about any size parties with our range that includes 15-seater models.
Have a look at our latest deals and discounts before booking online or over the phone. Please do note as specific models are subject to availability we can only guarantee you to receive a rental vehicle in your chosen car category. Rental cars can be customized with useful extras to help you customize the drive. Drive more relaxed and reassured and include add-ons like an additional driver, or a GPS. Here are just some of our other optional features:
Glass & Windscreen Coverage
Roadside Protection
Loss Damage Waiver
Child Seats for babies, toddlers and small children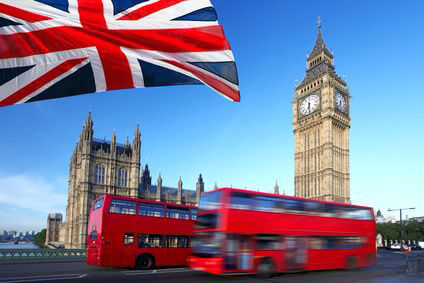 Traffic Information
Whether fitting all of London's attractions into a weekend away or a longer stay your car rental will help you check off your itinerary. The city is encircled by an inner ring road, North and South Circular roads and the outer orbital M25. A number of radial routes intersect these main roadways but there really is not direct way into the center of the city. As the city suffers from significant traffic a congestion charge is collected in designated zones of central London. If you plan to drive your Sixt rental vehicle in London's congestion zone you must register the vehicle within 24 hours at an appropriate pay station and pay for each day it will be driven in the zone. We recommend registering and paying on the Transport for London website as it a rather quick and easy.
Those renting from our Sixt Hilton Park location will be near Edgeware Road, a major north-west thoroughfare that starts at the Marble Arch. This former Roman road is now part of today's A5 and its southern end is part of the London Inner Ring Road, making it within the congestion charge zone. However, Edgeware Road is part of the so-called free through routes, meaning drivers are allowed to cross the zone during its operating hours without paying the charge. This central route is known for its rich ethnic diversity. Another major thoroughfare is Southampton Row which runs northwest-southeast through Bloombsbury, Camden and central London. There are many hotels, shops and restaurants along the route.
Those wanting to cross the River Thames to the east will need to use the Dartford Crossing, consisting of the Dartford Tunnel and the Queen Elizabeth II Bridge. The Dartford Crossing, part of the M25 motorway, is one of the busiest and most important road crossings in all of Britain. This is a tolled route and charges must be paid online in advance or by midnight the day after crossing.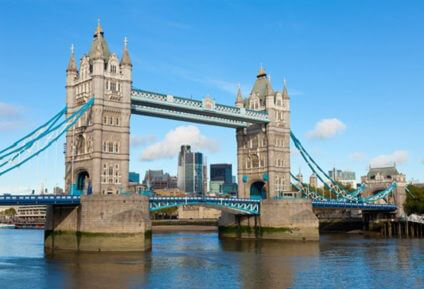 Sixt Tips
London is a truly remarkable city, with many of the capital's most popular landmarks scattered throughout the central districts. Westminster Abbey, Big Ben and the Houses of Parliament and Buckingham Palace are a few of the popular sights found in the area known as Westminster. The neighboring City of London is another popular area, home to landmarks such as St. Paul's Cathedral and the Gherkin skyscraper. In addition to its many historical landmarks, London is also one known for its many natural spaces. Hyde Park is easily the most famous public park in London. This massive park is comprised of some 350 acres. The park is separated by a lake known as the Serpentine, which was created in 1730. In addition to Hyde Park, other well-known natural areas include Hampstead Heath and Kensington Gardens. If you are looking for a more lively side of life in the capital, you may wish to consider a visit to areas such as Camden or Soho. Camden Market is found within the borough of Camden, along with the London Zoo and Camden Arts Centre. Soho, on the other hand, is a popular destination for entertainment venues and nightclubs. Exploring the rich diversity of the many boroughs throughout the city is one of the most popular activities for those who venture to London.

Sightseeing Destinations
All Saints' Church Tudeley
This small church is home to a big wonder, namely, stained glass windows all made by Marc Chagall. In fact it is the only church in the world which can make this claim. The artist was commissioned just to design just the east window to honor the untimely death of Sarah d'Avigdor-Goldsmid, but once he saw the space he decided to design them all. Seeing the play of color and light of these great works is a truly moving experience and well-worth the drive.
Distance to All Saints' Church Tudeley
From London Gatwick Airport: 34 miles, 34 minutes
From London Victoria Station: 39 miles, 1 hour and 30 minutes
London Kings Cross: 44.7 miles, 1 hour and 20 minutes
Royal Botanical Kew Gardens
A short drive from the center of London to Kew Gardens and you can be surrounded by plants and not people. One of the most famous botanical gardens in the world you can spend the day wandering around the historic glasshouses, galleries and beautiful grounds. Besides the well-known Palm House, you can say hello to the iconic plants at home in the gardens like the Old Lions that were planted over 250 years ago.
Distance Kew Gardens
From London Heathrow Airport via A4: 8.4 miles, 30 minutes
From London Gatwick Airport via A3: 38 miles, about 1 hour
From London Victoria Station: 7.5 miles, 29 minutes
London Kings Cross: 9.6 miles, 41 minutes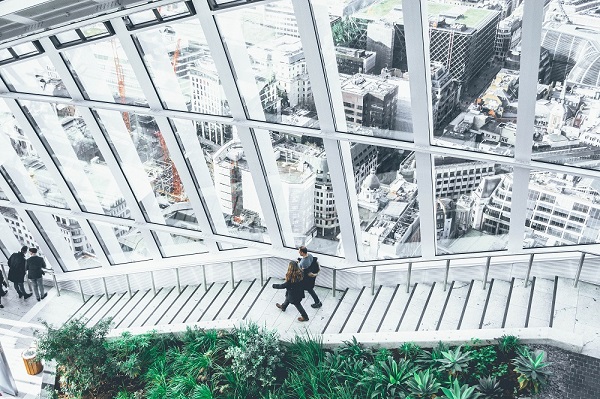 Business Travel
The economy of the entire London metropolitan area is the largest in Europe so business, by all means, is a big part of life in London. Finance is the main industry and most activities relating to the field take place in the City of London and Canary Wharf, which are also the two major Central Business Districts. Media is the second largest of London's industries and the ever expanding tech sector has settled in East London in a cluster known as Tech City or the Silicon Roundabout.
Distance to East London Tech City
From London Heathrow Airport via A4: 8.4 miles, 30 minutes
From London Gatwick Airport via M25: 48.4 miles, about 1 hour and 20 minutes
From London Stansted Airport via M11: 34 miles, 1 hour and 17 minutes
From London Luton Airport via M1: 34.8 miles, 1 hour and 15 minutes

FAQs
Below are the quick answers to some of our most frequently asked questions. Please be reminded that every country has slightly different rules and regulations, so for the most specific and detailed information pertaining to your desired rental please visit rental information for more information.
Which documents are needed to pick up a rental car?
What is included in the rental charges?
Can I rent a specific car model?
Can I change my booking and do I have to pay a cancellation fee?
Can I cross borders with my rental car?
Can I rent the car at one place and drop it off at another station?
What is Sixt's refueling policy?
What add-ons are available and how much do they cost?
Can I rent a car with unlimited mileage?
Does Sixt deliver and/or collect rental cars?
Do I have to pay a security deposit?

Additional Sixt Services