Our Service
|
Traffic Information
|
Sixt Tips
|
Sightseeing Destinations
|
Business Travel
|
FAQs
|
Additional Services
Besides our airport location we have also have branches in Kissimmee/Orlando and Lake Buena Vista Sheraton Hotel which put you in close proximity to Disney World and many of the other world class theme parks. Take a look at our branch menu and click on the second tab to see on Google maps exactly where our car rental Orlando locations are found. The menu provides you branch addresses, opening times, as well as a list of cars offered at each location. You will also find, of course, our contact information in case you wish to speak with a Sixt agent. Before arriving in Florida plan out the details of your trip as you book online, and be sure to explore our optional extras.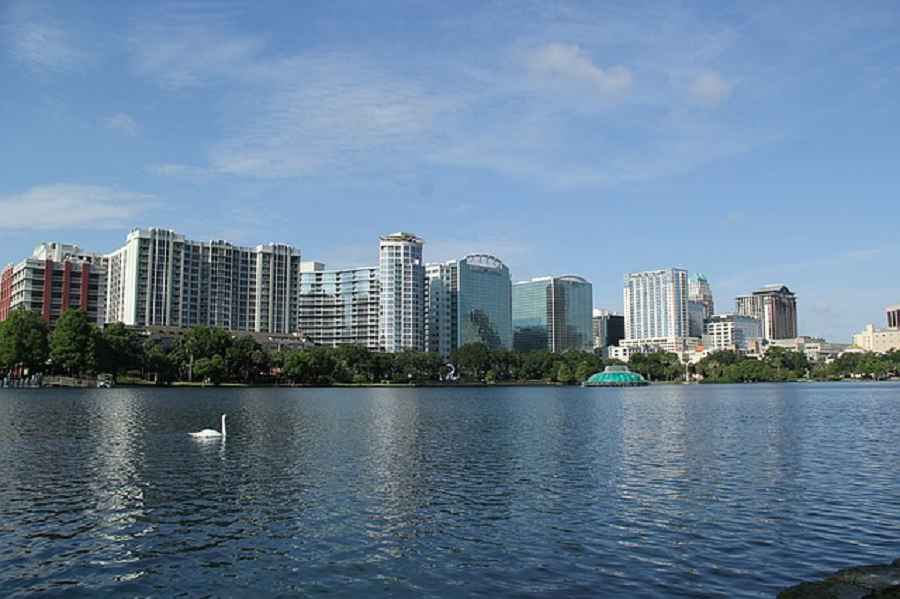 Our Service
Whatever your plans may be we are confident we can match your budget and plans with our diverse fleet of up-to-date vehicles and great deals on useful add-ons. By doing a price comparison you can be sure of our affordable rates on top brand vehicles. Browse our selection of rental cars to see what suits your trip best. Large groups and families can choose from spacious minivans and SUVs that can be equipped with child seats if needed. For weekend getaways, we offer practical compact cars and sedans that allow you to zip around the city at your own leisure. We also offer a selection of convertibles, like a sleek Audi A3, or a BMW 4 series, which are perfect for the subtropical climate. With the top down you can enjoy Orlando's year-round sunshine and uninterrupted views of the lush landscape. Before you make your reservation be sure to look for our regularly updated deals and see if you qualify for any of our discount coupons. If renting a car at our Orlando International Airport branch you get the additional advantages of our Express counter and the option to try and reserve the vehicle of your choice thirty minutes prior to pick up with our Sixt app.
Bookable extras with car rental Orlando
Sat Radio Sirius XM
Guaranteed GPS
Additional driver coverage
Loss Damage Waiver, personal accident protection and Supplemental Liability Insurance
Express Toll Service

Traffic Information
A car rental in Orlando helps make navigating the city simple and stress-free. Before you hit the road, however, there are a few things to know about driving in Florida. We recommend you use a driving app or include a GPS to rental vehicle so you can have a sense of where you are going before getting your journey underway. Local radio will also keep you updated on traffic and weather warnings, which is important as there can be severe storms in the region due to its tropical climate. I-95, which is also known as the Atlantic Coast Highway is the main interstate. The other major freeway is the I-4, which was nicknamed the Haunted Highway as it was built over a graveyard. Driving the I-4 will take you from Orlando to the south towards Tampa or north to destinations such as Daytona Beach.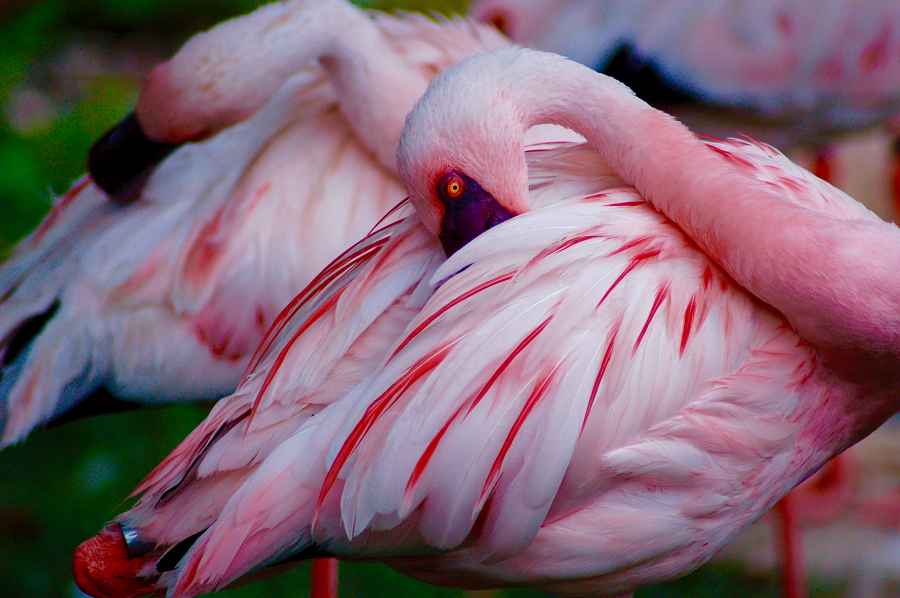 Sixt Tips
Our Sheraton Lake Buena Vista Resort branch is great for those vacationing in the area. Whether a guest of the hotel or not, you can rent a car and have the means to make the most of the local sights. Easily drive to Disney attractions, Universal Studios, or swim with dolphins at the Discovery Cove. Plus you are in close proximity to beautiful golf courses and plenty of shopping. If renting from our Kissimmee/Orlando branch you are ideally situated for outings to Walt Disney World. In addition to being close to the park you can reach other Orlando top attractions with access to several major highways.
You also have the chance to see and do much than just the major theme parks and tourist attractions when you rent a car in Orlando. For example, the downtown districts of Orlando each offer their own unique flavor and flair. Take a driving tour and sample local delights at the South Eola District Orlando Farmers Market or enjoy the European feel of Thornton Park after shopping and dining in the Central Business District. You can also spend time outdoors in the natural landscape in Orlando, which might be a nice change of scenery from all the fantastic fantasy lands. Just a short drive brings you to Wekiwa Springs State Park where you can hike through diverse ecosystems or paddle down the Wekiva River. The 4,700 acres of the Forever Florida wildlife conservation offer another alternative for activities in nature. You can also make use of your car to take a road trip to either coast of Florida. Swim with the Manatees on the Gulf Coast or ride in the other direction to the Atlantic Coast to relax at Cocoa Beach or have some adventures along the Canaveral National Seashore. Plenty of places can make it on to your Orlando itinerary that might be less touristy, but are just as much fun!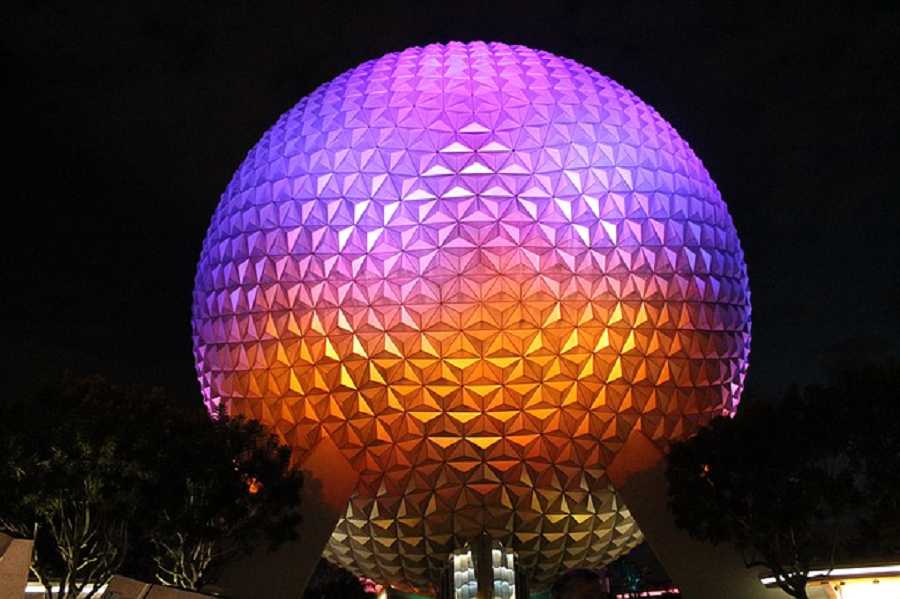 Sightseeing Destinations
The Wizarding World of Harry Potter
One of the latest and most popular attractions in Orlando is the Wizarding World of Harry Potter. The Harry Potter franchise has touched people all over the world and the park makes the fantasy land a reality for visitors. In addition to the rides there are various exhibitions and recreated landmarks from the series. Visitors can have dinner at The Three Broomsticks and eat specialties like butterbeer and strawberry-peanut butter ice cream, all of which are featured in the books.
Distance to The Wizarding World of Harry Potter
From Orlando International airport: 17 miles, about 24 minutes
From Kissimmee/Orlando: 14 miles, about 24 minutes
From Lake Buena Vista/Sheraton: 8 miles, about 17 minutes
Orlando Museum of Art
The Orlando Museum of Art features collections of both ancient and contemporary art, ranging from African textiles and pottery to painting and sculpture by American artists. Along with its permanent and revolving exhibitions it also hosts an array of exciting events throughout the year. The museum houses one of the most well-known permanent exhibitions of Art of the Ancient Americas which is considered to be one of the best in the country.
Distance to the Orlando Museum of Art
From Orlando International Airport via FL-528 W/FL-528 Toll W und I-4 E: 23 miles, about 27 minutes
From Kissimmee/Orlando via I-4 E: 25 miles, about 28 minutes
From Lake Buena Vista/Sheraton via I-4 E: 19 miles, about 24 minutes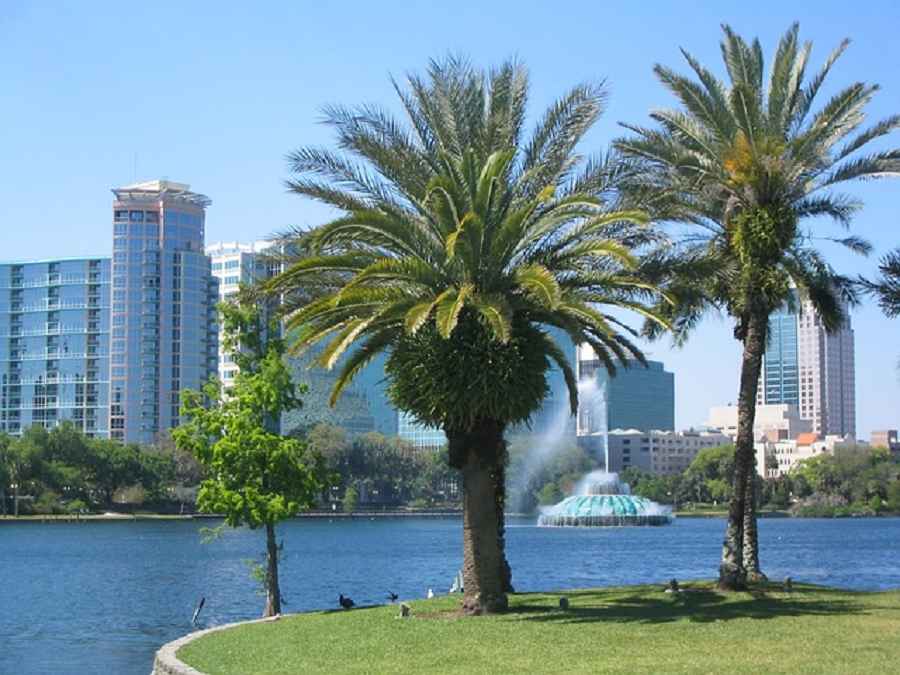 Business Travel
Orlando is also known for being one of the top American cities for business meetups, conferences and various conventions. Many of these events take place at the Orange County Convention Center, whose 7,000,000 sq. ft. make it the second largest convention center in the US. It holds events like the American Realtor Association among a variety of international expos. It is one of the most visited places in Orlando, not only for business, but for is unique architectural design as well.
Distance to Orange County Convention Center
From Orlando International Airport: 12 miles, about 18 minutes
From Kissimmee/Orlando: 23 miles, about 28 minutes
From Lake Buena Vista/Sheraton: 5 miles, about 16 minutes

FAQs
Which documents are needed to pick up a rental car?
What is included in the rental charges?
Can I rent a specific car model?
Can I change my booking and do I have to pay a cancellation fee?
Can I cross state lines and/or borders with my rental car?
Can I rent the car at one place and drop it off at another station?
What is Sixt's refueling policy?
What add-ons are available and how much do they cost?
Can I rent a car with unlimited mileage?
Does Sixt deliver and/or collect rental cars?
Do I have to pay a security deposit?
If you cannot find an answer to your question or require more details, please visit our car rental FAQs page.
Additional services from Sixt in Orlando