Sixt rent a car in Poland makes getting around easy. Our car rental services are available throughout Poland, including the cities of Warsaw, Poznan, Gdansk, and Krakow. Whether you need a compact sedan, a rugged SUV, or a spacious van, we provide a wide range of dependable vehicles for all budgets and needs.
Your Vacation Starts with Sixt Rent a Car in Poland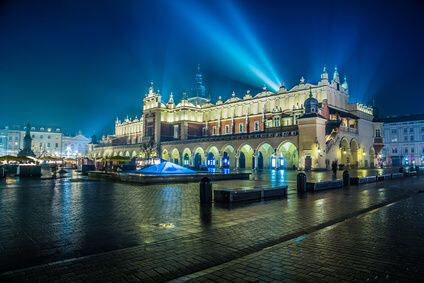 We even offer car rental extras such as GPS systems, LDW insurance, booster and child safety seats, so you can stay fully protected against any hazards on the road. Having access to a car rental in Poland is a safe and fun way to see this country, and the advantages of renting a car over using public transportation are almost self-evident: you go where you want, stop whenever you need to, and change your plans if you feel like.
Rules and Tips for Driving in Poland
To drive legally in Poland, you must be at least 18. Below are a few of the most important Polish traffic regulations:
Traffic in Poland moves on the right.
The speed limit varies as follows: up to 30 mph and 56 mph in built-up and non-built-up areas, respectively; from 56 mph to 68 mph on open roads, and 81 mph on motorways.
Seat belts are mandatory for all passengers if fitted in the vehicle.
Dipped headlights must be used at all times from October through February.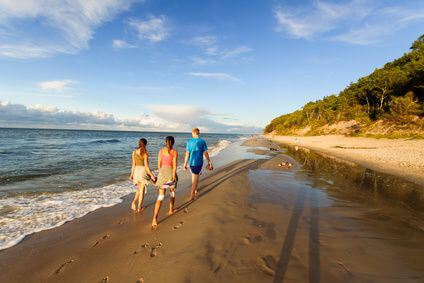 Ways to Use a Car rental in Poland
When using a car rental in Poland, you get to see all of this Central European country on your own wheels. Rent a car in Warsaw, and take a short drive to old town to see the Royal Castle, King Zygmunt's Column, the Market Square, and the Barbican. If you're looking for a bit of relaxation, leave town and go for a 20-mile road trip to Zegrzynski Lake to enjoy sailing, fishing and sunbathing. Another great way to use Sixt's car rental services is to pick up your car in Krakow, the former capital and one of the oldest cities of Poland. Take a tour of the city while visiting places such the Jewish District of Kazimierz or the Divine Mercy Sanctuary.