See Melbourne Australia with Sixt rent a car
Our Service
 |  
Traffic Information
 |  
Sixt Tips
 |  
Sightseeing Destinations
 |
Business Travel
On our drop down branch menu you can find all the information you need about our Sixt rent a car Melbourne branches. You will find details such as the addresses, opening times and car categories on offer. If you click on the second tab, you can view exactly where our car rental in Melbourne locations are on Google Maps. Choose which branch suits your plans best and then book ahead easily online. Please be aware as specific models are subject to availability at each Sixt location we can only guarantee reservations for the selected car category.
Our Service
Our car rental in Melbourne fleet features an extensive array of up-to-date, leading brand vehicles. Whether you need a rental vehicle for a weekend or a longer stay for business or pleasure we can accommodate your mobility needs. We have comfortable compact cars that provide a convenient way to get around the city at your own pace. Or you can opt for one of our affordable luxury sedans from prestige brands like BMW or Mercedes-Benz. Browse our rental cars and then head to our booking page to see what deals are offered. A quick price comparison of our various models will let you see which is the most affordable car rental for you.
You can also customize your car rental with a number of useful add-ons. Include an additional driver, a GPS or protection coverages to help you have the best experience with your rent a car. Below are some of our extras.
Car rental add-ons
Loss damage waiver
Tire and Windscreen Coverage
Child, baby and booster seats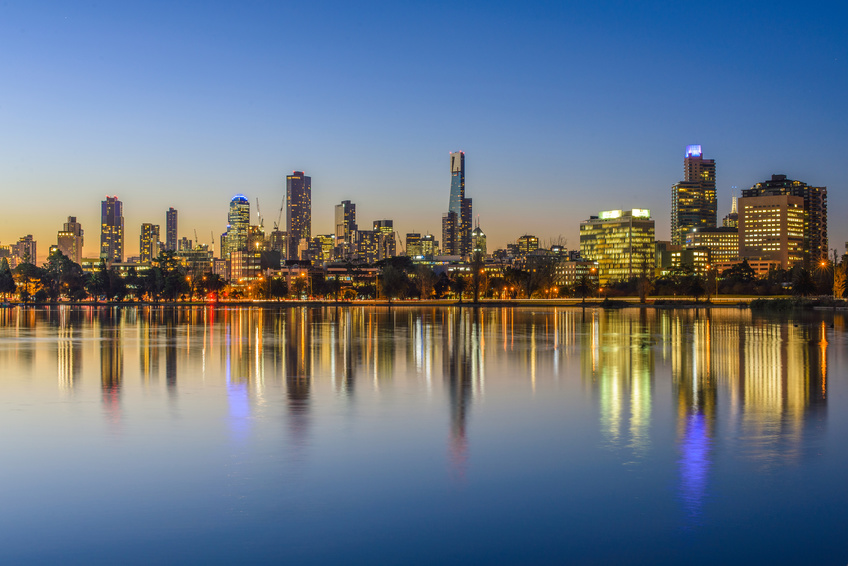 Traffic Information
The Melbourne Airport is around 15 miles to the northwest of the city. The most direct route into the city center from the airport is the M2 and takes around 30 minutes. This route has tolls, so if you want to avoid them you can take the M80 then M1 into the city from the west. However, this adds around 10 and an extra 15 minutes to the journey. Our La Trobe Street branch is less than a mile from the heart of the central business district (CBD) and is reachable in five minutes via Lonsdale Street or Queen Street.
Once in the city, you will notice the abundance of trams. Indeed, Melbourne has the third largest tram network anywhere in the world. Trams have right of way so you need to be patient and let them pass. Another feature of Melbourne driving are the famous 'hook turns'. These are positioned where the presence of tram tracks in the road mean that you have to turn right from the left hand lane. There are a few of these in the CBD and they are well signposted. Simply pull over into the left hand lane before turning right at the intersection. The main highways out of the city are the M31 northeast to Sydney and the A8/M8 route northwest to Adelaide.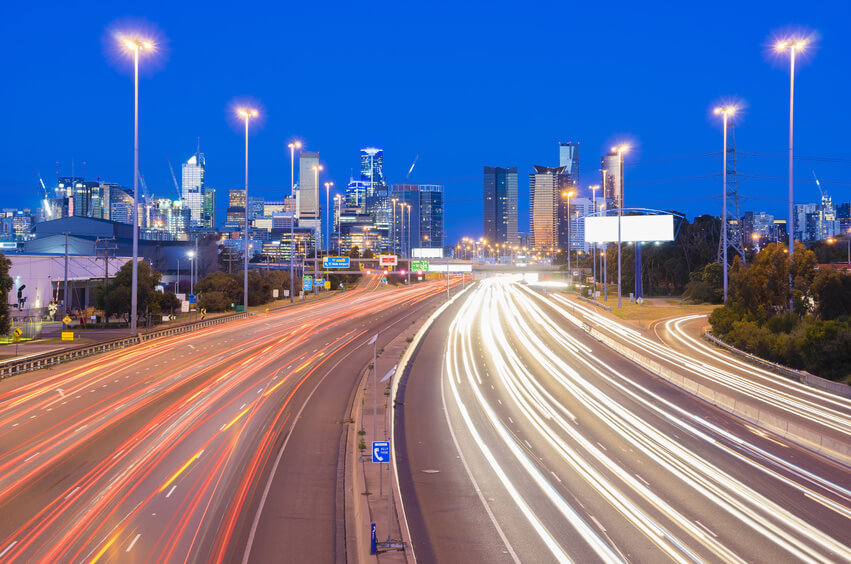 Sixt Tips
Melbourne is the capital city of the state of Victoria and Australia's second largest city behind Sydney. It is often referred to as the cultural capital of Australia and has many theaters, galleries and museums. Melbourne city center lives up to the claim that it is the most livable city in the world. The buzzing Docklands area has lots of pubs, clubs and restaurants and a distinctly cosmopolitan feel. Southbank, meanwhile, is the center of the arts scene, with a fine theater complex offering ballet, opera and drama. St Kilda is the center of the city's gay scene and has great beach culture and lots of nightclubs and bars. Lovers of architecture shouldn't miss South Melbourne, with its old port district and the historic old town around Clarendon Street. Stonnington attracts visitors looking for upscale shopping and dining. The city is also known as Australia's sporting capital and is home to the country's cricket and Australian Rules football authorities.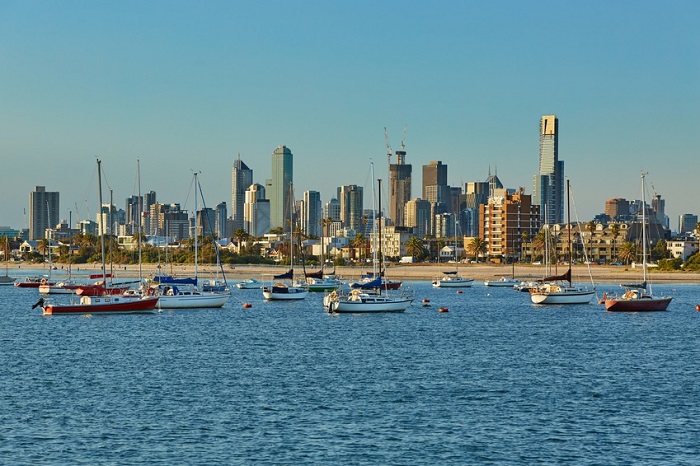 Sightseeing Destinations
Geelong
Geelong is a beautiful coastal city set on Corio Bay and is easily accessible in your rental vehicle via the M1. It is renowned for its beachfront attractions, such as the swimming enclosure on Eastern Beach, Cunningham Pier and Steampacket Gardens. You can also visit the National Wool Museum and the Botanic Gardens, while taking in the city's stunning architecture. Geelong is also the gateway to the Great Ocean Road. This famous coastal driving route starts just to the south of the city.
Distance to Geelong
From La Trobe Street: 46 miles, about 1 hour 4 minutes
From Melbourne Airport: 52 miles, about 1 hour 6 minutes
Yarra Ranges National Park
Victoria's natural beauty is second to none and every visitor should try to experience it for themselves when they rent a car. Yarra Ranges National Park is the perfect destination to do just that and is only 50 miles or so to the east of Melbourne on the M80. Here you can find spectacular forests of Mountain Ash, a rainforest gallery, elevated walkways and hiking trails. The drive through Black Spur to Narbethong from Healesville is a must. Do stop at Lady Talbot Drive to walk along the beautiful rainforest trail and view the Phantom and Keppel Falls. In the winter there is cross-country skiing and tobogganing on the slopes of Lake Mountain.
Distance to Yarra Ranges National Park
From La Trobe Street: 43 miles, about 1 hour 11 minutes
From Melbourne Airport: 50 miles, about 1 hour 15 minutes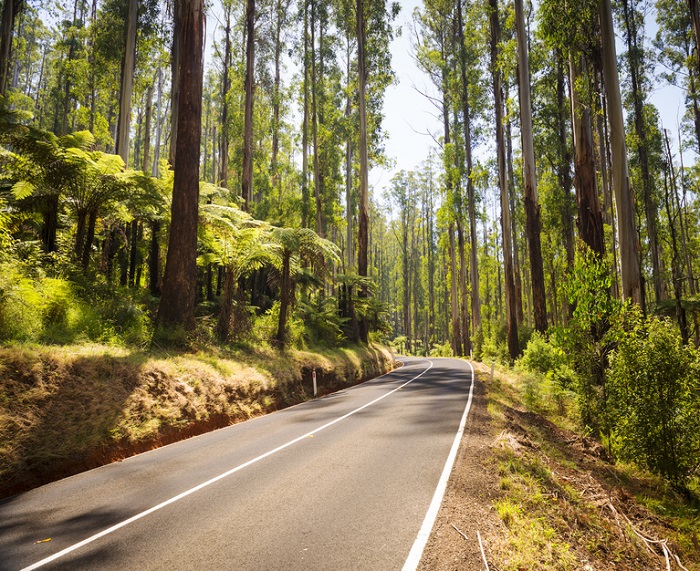 Business Travel
Melbourne has a strong and diverse economy and is a center for IT, manufacturing, research and tourism. Four out of the largest six Australian corporations are headquartered in the city. It is also an important financial center and two of Australia's biggest four banks are based here, with the financial district being centered on Collins Street, close to our car rental branch at La Trobe Street. The city also hosts many major events and exhibitions at the Crown Casino and Convention Center.
Distance to Crown Casino and Convention Center
From La Trobe Street: 2 miles, about 6 minutes
From Melbourne Airport: 18 miles, about 36 minutes