Rent a car in Norway with Sixt
Click to jump to: Our Service | FAQs | Driving Tips | Places of Interest
You can rent a car in Norway with Sixt at most of the country's major airports, main cities and popular travel destinations. At all our branches you can expect to have your choice of top quality rental cars on offer at affordable rates. Our fleet features a diverse selection of up-to-date vehicles that are maintained to the highest international standards.
What to Do in Norway in Winter 2019
You will experience a winter wonderland in Norway. If you have the right gear you can enjoy the snow and the breathtaking scenery. Many people go to northern Norway to see the northern lights near the Arctic Circle every year. The northern city of Tromso is your jumping off point for this and other activities like dogsledding. You can, of course, go skiing in Norway at places like Lillehammer, where the Winter Olympics were held. If you are looking for a low key activity, a cruise through the fjords of Norway is never a bad idea. We recommend renting an SUV or vehicle with 4 wheel drive if you visit in the winter. Be sure to ask about the availability of snow tires and ski racks.
Our Service
You may be visiting Norway to enjoy the culture of its cosmopolitan cities or to head out on an adventure in the great outdoors. Whatever the reason for your visit you can find your ideal vehicle when you rent a car in Norway with Sixt as we provide a range of car categories that are suitable for a variety of mobility needs. Our extensive options list allows you to further adapt your rental car package to your own preferences. Additional coverage is available to increase protection, while a GPS can make exploring a little bit easier. Child seats are available to keep smaller passengers safe and secure, while Bluetooth connectivity keeps you in touch during your travels. Booking in advance is the best way to ensure availability of your chosen car and options and will also allow you to access the best car rental deals in Norway.
Which vehicle class is right for me?
A compact car rental in Norway can make light of city traffic and are often easier to park.
A luxury sedan is great for longer road trips as it provides plenty of amenities and heightened levels of comfort.
Station wagons are a practical choice for those with extra luggage, while minivans can accommodate a family vacation.
SUVs are perfect for those planning camping or skiing trips. You will have ample cargo and passenger space, plus a sturdy vehicle that can handle more kinds of roads and weather conditions.
FAQs
Driver's license
To rent a car in Norway with Sixt the renter and any additional drivers will need to possess valid driving license. A valid ID card or passport but also be presented when picking up your rental car.
Age restrictions
Drivers must be at least 19 years old and in possession of a driving license for a minimum of one year. Some models have further age restrictions, and you will be shown which rental cars are available to you when you select your age group on the booking engine. A Young Driver Surcharge of 125.00 NOK per day applies for drivers under 23 years.
Payment Methods
With our car rental in Norway we accept credit cards from the major international providers such as American Express, Eurocard/MasterCard, Diners Club and Visa. We do not accept debit cards, prepaid cards or cash payment.
Accidents
You must report any accident to the police, even if no other vehicle was involved. The police emergency number in Norway is 112. You also need to report any damage to your rental car to Sixt right away and fill out the Accident Report Form supplied with your vehicle documents.
Crossing Borders
Cross border rentals are permitted to Denmark, Finland and Sweden. Written permission is required for travel to other countries and you can find more details here: Rental Information.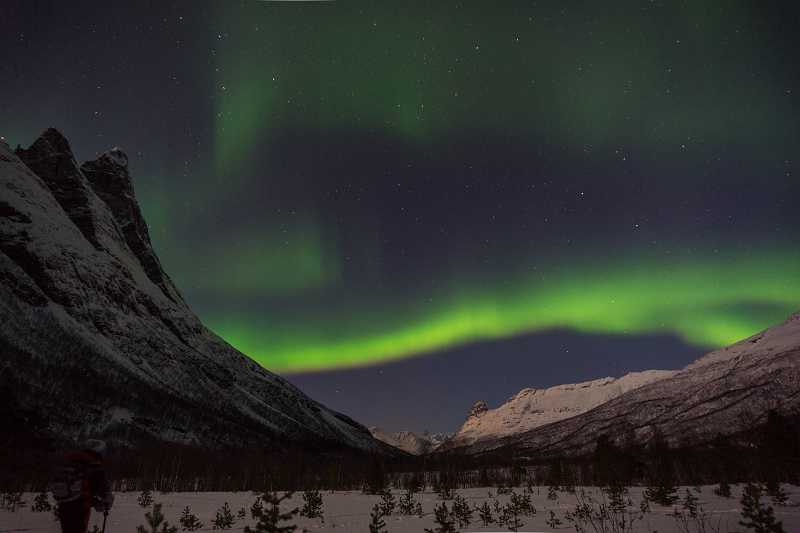 Driving Tips
Norway has an excellent road network, paid for by a toll system. Traffic is light by European standards and driving is perhaps one of the best ways to explore this fascinating country. Major highways are designated by the 'E' prefix and connect the major regions and cities. A network of 18 National Tourist Routes will also take you through some of the country's most scenic areas.
Here are some more general guidelines:
Speed limits are generally 50 km/h in urban areas, 80 km/h in non-urban areas and 100 km/h on motorways.
Dipped headlights must be used at all times.
Winter tires are required during the winter months.
Certain roads are often closed during winter so be to check with the Road User Information Center before travel.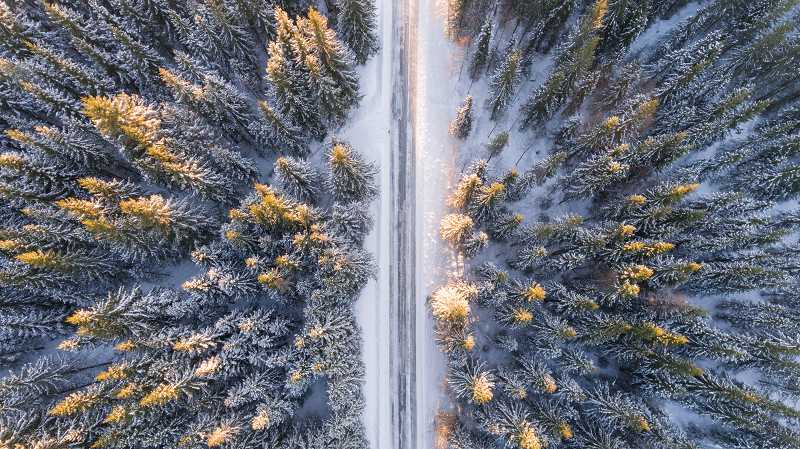 Places of Interest
Top 4 Architectural Sights
Bryggen, Bergen
Vigelandsparken Sculpture Park, Oslo
Holmenkollen, Oslo
Nidarosdomen Cathedral, Trondheim
Bryggen in Bergen is one of Norway's main tourist areas. This UNESCO World Heritage Site was built on 12th century foundations after the great fire of 1702 and includes a wharf, fish market, fortress and a wealth of of beautiful buildings. The Vigeland Park in Oslo is the world's largest single-artist sculpture park and the life's work of Gustav Vigeland. The outdoor park has more than 200 bronze, iron and stone works and makes for a fascinating stroll. Holmenkollen is a hill to the northwest of Oslo home to a famous ski jump, which is more than 100 years old. There is also a ski museum and lots of hiking trails. Nidarosdomen Cathedral in Trondheim is the largest medieval building in Scandinavia and Norway's most important church. It was founded in 1066 and features a mix of architectural styles and features.
Top 4 Natural Sights
Geirangerfjorden
Nordkapp
The Flam Line
Svalbard
The Geiranger Fjord in the Sunnmøre regionregion is a UNESCO protected fjord surrounded by wild waterfalls, stunning mountain peaks and lush vegetation with abundant wildlife. Nordkapp is the most northern point on the European continent and offers stunning views of the ocean crashing against the cliff 300 meters below. The Flam Line is a 15 mile section of the Bergen railway line that is famous for its scenic beauty. It is the steepest railway line in Europe with an amazing journey from mountain to fjord. The Svalbard is an arctic archipelago halfway between Norway and the North Pole. With icebergs and glaciers this is one of the last great wilderness areas, home to more polar bear than people.

Popular Car Rental Locations in Norway
Bergen
Oslo
Narvik
Trondheim
Mo i Rana
Haugesund
Evenskjer
Drammen
Tromsoe