With a Sixt Car Rental you are able to see all of the amazing sites in Tel Aviv, Israel!
Our Service
|
Traffic Information
|
Sixt Tips
|
Sightseeing Destinations
|
Business Travel
|
FAQs
Our drop down branch menu allows you to scroll through and gather important information about our Sixt rent a car Tel Aviv locations. For example, you can find the opening hours and car categories at each branch. Click the second tab to see where our locations are situated on Google maps. Besides our two Tel Aviv airport branches we provide our services in several areas around the city. You can find us right near the beach at our Tel Aviv Har-Yarkon, InterContinental David and Hilton hotel branches. Or near Jaffa at our Tel Aviv Merkaz branch. Book a car easily online from whichever location suits your plans and do a quick price comparison of the models on offer during your chosen dates. Please be advised car rental reservations can only be guaranteed for the selected car category as specific car models are subject to availability at each Sixt location.
Our Service
We provide an up-to-date fleet of diverse vehicles to satisfy a range of budgets and mobility needs. Whether going on a weekend trip, are in Israel for business or are on a family vacation we can cater to your plans. We have compact cars for city trips and larger SUVs and minivans for extra leg and luggage room. Or take advantage of our attractive rates and rent a BMW or Mercedes-Benz sedan. Customizing your experience is also possible with our deals on useful add-ons. Include a GPS, a child seat, an additional driver, coverage options and more for an optimal drive with your rent a car in Tel Aviv. Please note that Collision Damage Waiver (CDW) and Theft Protection (TP) are mandatory in Israel. If you want to decline CDW and TP and use the coverage provided by your credit card company, you are responsible for notifying your credit card company and verifying its terms and conditions of coverage. When CDW and TP are covered by your credit card policy, then you must purchase Third Party Liability Coverage/Third Party Liability Damage Waiver along with your car rental in Tel Aviv.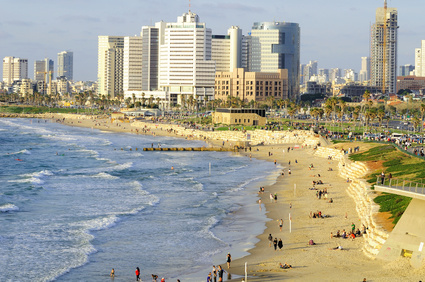 Traffic Information
If renting a car from our Ben Gurion Aiport branch you can make your way to the city center via the Jerusalem-Tel Aviv Freeway. When driving around the city you will most likely make use of Ayalon Freeway which is the main north-south throughway that divides the city. Parking is rather difficult so it is best to plan to pay to park in a lot. It is recommend to try and park in a municipal run parking lot, known as Ahuzat Hahof, as they have cheaper rates.
Tel Aviv is a hub of motorways, which gives you easy access to other destinations in Israel. If wanting to make day trips or weekend getaways to other cities you can make use of the highways leading in and out of Tel Aviv. Take Route 1 to Jerusalem, Route 4 to the northern coast or head east on Route 5.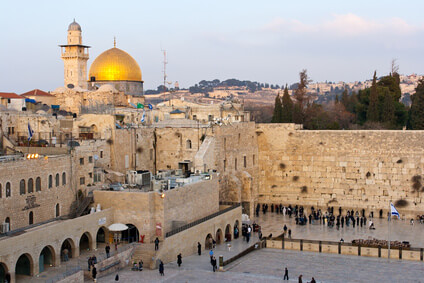 Sixt Tips
Tel Aviv is a modern city with many clubs, beaches, resorts and museums. There are also ample opportunities to shop, hang out in lively sidewalk cafes, and dine in fine restaurants. The arts scene in Tel Aviv is also something to be experienced. There are all kinds of art galleries to check out and the Tel Aviv Museum of Art is also recommended. The city also hosts six professional repertory theaters, like the well-known Habima, and the Tel Aviv Performing Arts Center is the home of the Israeli Opera. Professional dance is another prominent cultural offering of Tel Aviv so if you have the chance be sure to see the Batsheva Dance Company, the national dance troupe, perform at their home venue at the Suzanne Dellal Centre for Dance and Theatre.


Sightseeing Destinations
Zichron Ya'akov
Take a drive with your car rental in Tel Aviv to this charming town that overlooks the Mediterranean Sea. Stroll Hameyasdim Street and browse the shops or choose a quaint restaurant to dine at. Near the wine producing region of the Carmel Mountains you can also set up a tour of a local winery.
Distance to Zichron Ya'akov
From Tel Aviv City Airport via Route 2: 37.7 miles, 1 hour and 23 minutes
From Ben Gurion Airport via Route 4 and Route 2: 55 miles, almost 2 hours
From Tel Aviv Merkaz via Route 2: 42.3 miles, 1 hour and 36 minutes
From Tel Aviv Ha-Yarkon via Route 2: 40.5 miles, 1 hour and 30 minutes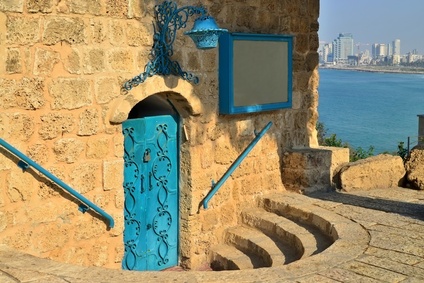 Business Travel
Tel Aviv is a major hub for international business. In recent years it has become a center of the high-tech industry and its metropolitan area is often called Silicon Wadi. Most of the sector's activities take place in Kiryat Atidim, a high-tech zone that was originally established in the early 1970s as a project between Tel Aviv University and Tel Aviv City Hall.
Distance to Kiryat Atidim
From Tel Aviv City Airport: 5 miles, 22 minutes
From Ben Gurion Airport via Route 1: 18.6 miles, 40 minutes
From Tel Aviv Merkaz via Ayalon Highway: 7 miles, 30 minutes
From Tel Aviv Ha-Yarkon via Rokach Boulevard: 5.8 miles, 26 minutes

FAQS
Below are the quick answers to some of our most frequently asked questions. Please be reminded that every country has slightly different rules and regulations, so for the most specific and detailed information pertaining to your desired rental please visit rental information for more information.
Which documents are needed to pick up a rental car?
What is included in the rental charges?
Can I rent a specific car model?
Can I change my booking and do I have to pay a cancellation fee?
Can I cross borders with my rental car?
Can I rent the car at one place and drop it off at another station?
What is Sixt's refueling policy?
What add-ons are available and how much do they cost?
Can I rent a car with unlimited mileage?
Does Sixt deliver and/or collect rental cars?
Do I have to pay a security deposit?