Car Rental in Phoenix
Our Service
|
Traffic Information
|
Sixt Tips
|
Sightseeing Destinations
|
Business Travel
|
FAQs
|
Additional Services
At our Phoenix Sky Harbor Airport branch you can try to reserve the rent a car of your choice with our Sixt app thirty minutes prior to pick up and speed things up with our Express counter. Browse Phoenix car rental deals and do a price comparison to find the best way to treat yourself to an upgrade. Enhance a weekend getaway, a vacation or business trip with a luxury Mercedes-Benz or BMW. From sedans and compact cars to sports cars, SUVs and convertibles we can accommodate your budget and mobility needs. Please note that our Phoenix car rental reservations can only be guaranteed for the chosen car category as specific models are subject to availability.  
Our Service
When traveling, it's often the little things that make the biggest difference in your comfort and enjoyment. Besides our incredible selection and attractive rates on premium vehicles, we have great deals on extras as well. You can optimize the drive with a GPS, protection plans or additional driver coverage. Here are a few of the add-ons you can include to your Sixt car rental Phoenix.
Extended Roadside Protection
Sat Radio SiriusXM
Personal accident protection, Supplemental Liability Insurance, LDW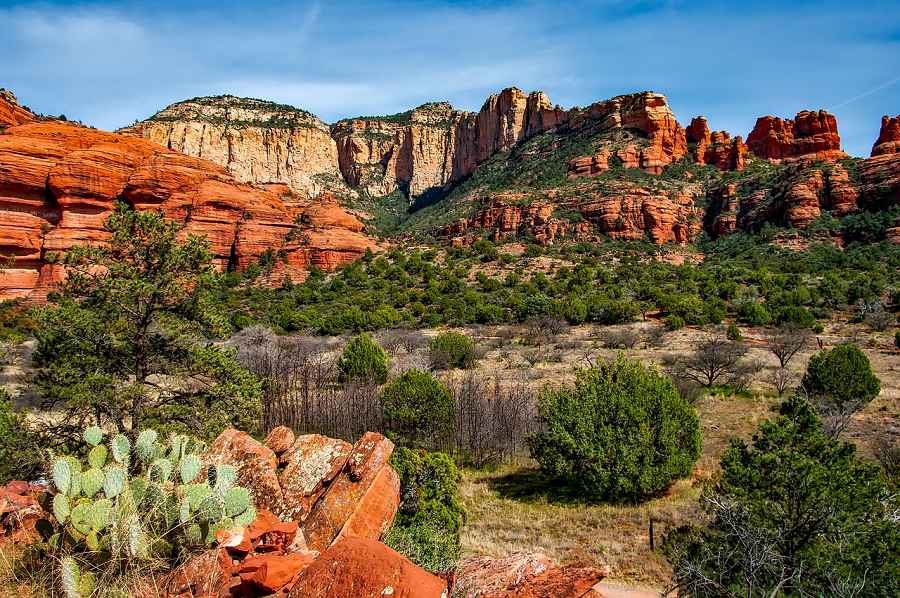 Traffic Information
The lack of proper intercity transit in Phoenix means that you really need a car to get around. The three main intersecting freeways, Interstate 10, Interstate 17, and US Route 60, will take you anywhere. Head west towards California, south to Tucson or make a road trip north to Flagstaff, Sedona or all the way to the Grand Canyon. Follow the twitter feed of the Arizona Department of Transportation for regular traffic updates and information about closures and crashes. When the roads get congested take advantage of Phoenix's convenient frontage roads that run parallel to most major highways. This way you can skirt traffic and be able to see when things have cleared enough to hop back on. Similarly, if arriving into Phoenix from the west side, use your GPS and surface streets to circumnavigate the airport to reach your city destinations quicker.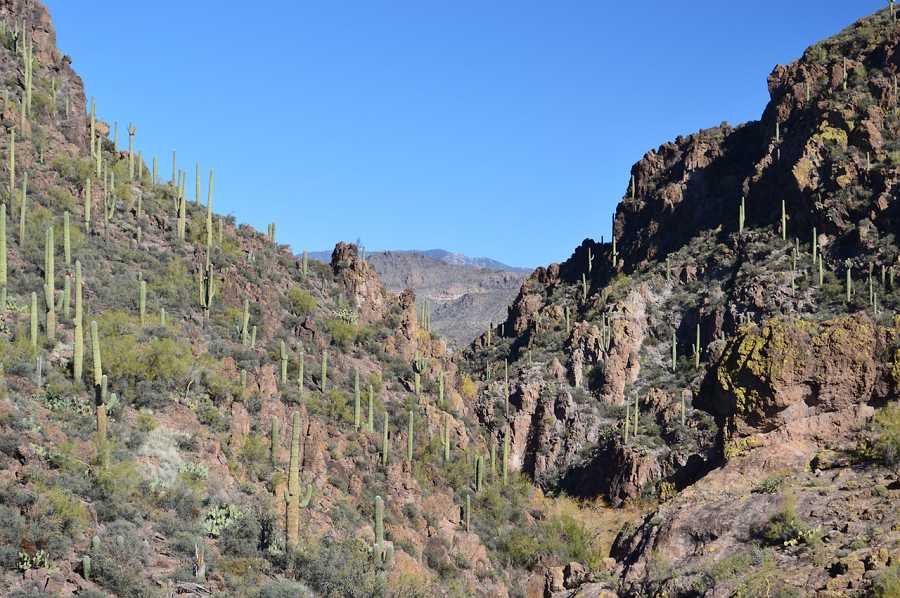 Sixt Tips
Phoenix is home to warm weather and scenic landscapes that make it an exciting year-round destination. Whether you are looking for some respite, nature adventures, or the action of a city you can have it all in Phoenix. Spend time at fabulous spas and resorts or tee off at world class golf courses. You also have tons of opportunities for outdoor activities and adventures when you need a change of scenery from the upscale shopping areas and impressive museums. The desert landscape is a big part of what makes Phoenix and its surrounding so unique to be sure to make time for long, leisurely rides to really appreciate all the natural beauty that you can see on drives both near and far with your car rental in Phoenix.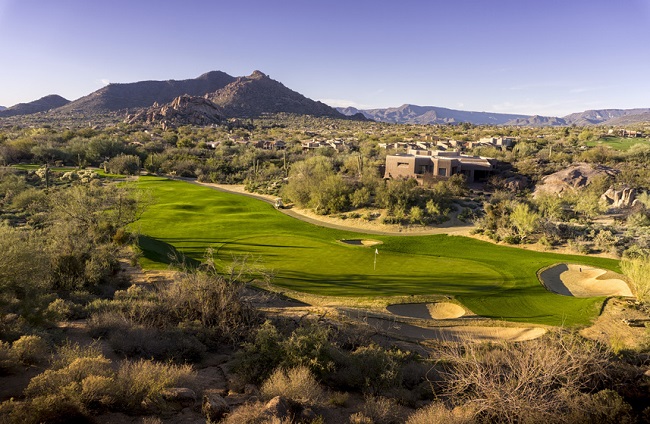 Sightseeing Destinations
Troon North Golf Course
Located in Scottsdale, Troon North Golf Course has set itself apart as a luxury golfing experience. With jaw dropping views of Pinnacle Peak and its easily walkable course, Troon North is a hole-in-one for a perfect afternoon in Phoenix.
Distance to Troon North Golf Course
From Phoenix Sky Harbor International Airport: 30 miles, about 35 minutes
Desert Botanical Garden
Through various permanent trailside exhibits at the Desert Botanical Garden you can learn about and experience desert plants. Those visiting between October and November get the special chance to view see migrating Monarch butterflies who make their way through Phoenix en route to Mexico.
Distance to Desert Botanical Garden
From Phoenix Sky Harbor International Airport: 5.5 miles, about 12 minutes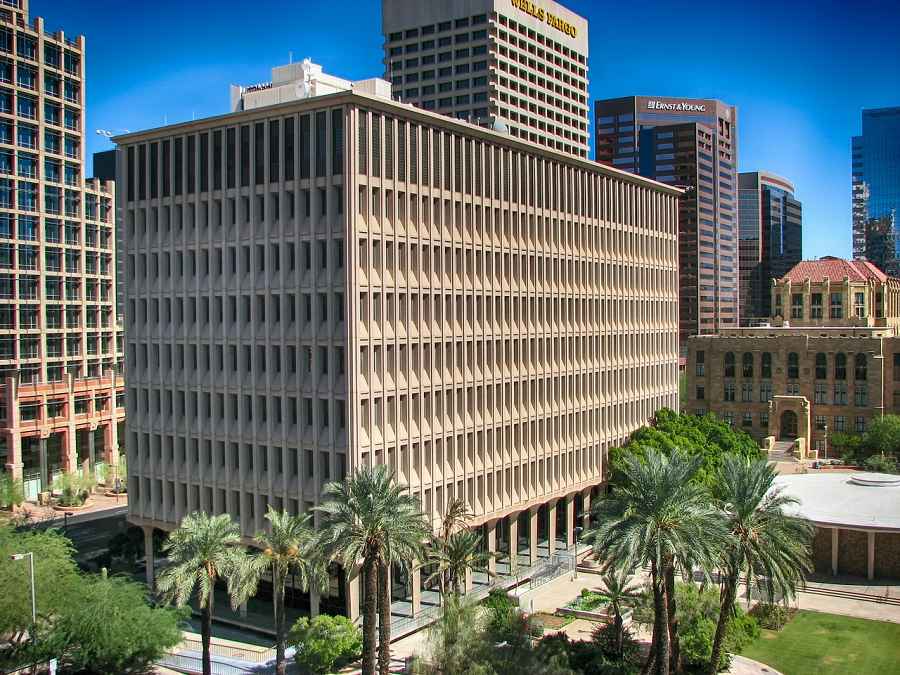 Business Travel
Phoenix is home to several Fortune 500 companies and is also host to major players like Intel, whose second largest site is found in the area. The region is served by two main convention centers, Phoenix Convention Center situated downtown and the Mesa Convention Center.
Distance to Phoenix Convention Center
From Phoenix Sky Harbor International Airport via East Washington Street: 3.6 miles, about 10 minutes
Distance to Mesa Convention Center
From Phoenix Sky Harbor International Airport via East University Drive: 11.7 miles, about 20 minutes

FAQs
Which documents are needed to pick up a rental car?
What is included in the rental charges?
Can I rent a specific car model?
Can I change my booking and do I have to pay a cancellation fee?
Can I cross state lines and/or borders with my rental car?
Can I rent the car at one place and drop it off at another station?
What is Sixt's refueling policy?
What add-ons are available and how much do they cost?
Can I rent a car with unlimited mileage?
Does Sixt deliver and/or collect rental cars?
Do I have to pay a security deposit?
If you cannot find an answer to your question or require more details, please visit our car rental FAQs page.
Additional services from Sixt in Phoenix