Rent a car in Philadelphia
When you rent a car with Sixt in Philadelphia you have a wide selection of up-to-date vehicles to choose from. Our fleet features diverse vehicles from top brand manufacturers that can accommodate just about any budget, plans or purpose. We have compact cars and sedans for city trips, SUVs for a spacious ride and sports cars and convertibles for some extra fun and flash. Arrange your Sixt car rental Philadelphia in advance over the phone or online and considering upgrading as you book. Great deals on useful extras like a child seat, GPS, additional driver or coverage options can give you an even better rental experience. Just be sure to note that reservations cannot be guaranteed for an exact car model, but you will receive an equivalent vehicle in the same car category.
Discover Philadelphia as you drive with Sixt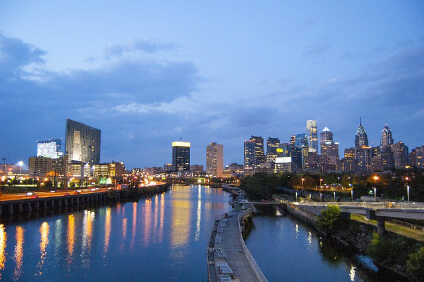 Philadelphia is host to a fantastic variety of historical and cultural destinations and vibrant contemporary food and art scenes. With your vehicle you can cruise around and check out iconic sites like the Liberty Bell or any of the 67 National Historic Landmarks. There are plenty of shopping and dining destinations and great museums like the Rodin Museum, housing the largest collection of works by the artist outside of France. Philadelphia is also known for having more murals than any other US city and you can take yourself on a self-guided tour to see these impressive walls. Besides a means to get to all the diversions of the city itself, a car rental provides a way to visit the beautiful countryside with many scenic drives in all directions. We look forward to getting you on the road in Pennsylvania with your car rental Philadelphia!
Additional Sixt services in Philadelphia