Rent a car in Philadelphia
Our branch at Philadelphia International Airport is only 10 miles from downtown Philadelphia and the journey should only take about 15 minutes. With our affordable car rental deals in Philadelphia you will be able to road trip around in ease. Philadelphia is perfectly situated between New York and Washington, making it an ideal rental car location to explore three of America's most important cities. Use our online booking to make your reservation. Enter your dates and you can do a quick price comparison between the models available for your travels.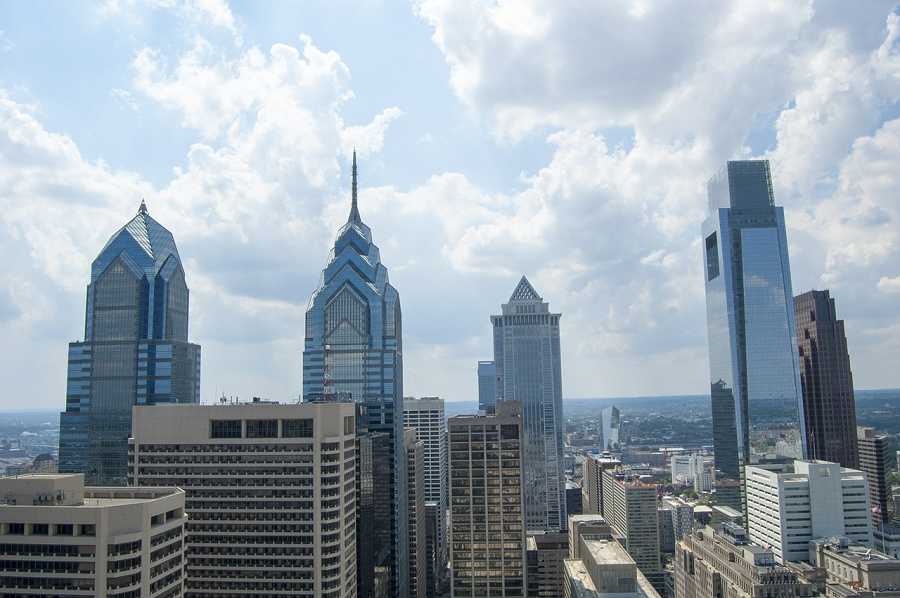 Our Service
Our fleet in Philadelphia offers up a large selection of leading brand vehicles with economy and luxury rental cars from some of the world's leading manufacturers.
compact cars and sedans are perfect for those traveling light or with less companions
sports cars and convertibles give you a fun way to make special memories on the road
SUVs and minivans provide for even more leg and luggage room and are ideal for a family vacation to Philadelphia.
passenger vans are the best solution for short or long trips with a large group
You can include affordable add-ons to your booking when you make your reservation online or over the phone. Our optional features make it easy to customize your rental car to suit your mobility needs. We recommend not to wait until arriving at our Philadelphia car rental location.
Tailor your car rental in Philadelphia with our useful extras
Baby, child and booster seats
Additional drivers and increased coverage protection plans
Extended Roadside Protection
Express Toll Service
GPS
Additional Services
Along with our deals on extras we also offer services that can be enhance your car rental in Philadelphia whether on a business trip, vacation or a longer road trip. Our comprehensive services in Philadelphia include :
unlimited mileage car rental
rent a car in Philadelphia one-way
flexible time period rentals such as long term car rental, monthly car rental, plus daily and weekend car rental
student and military discount coupons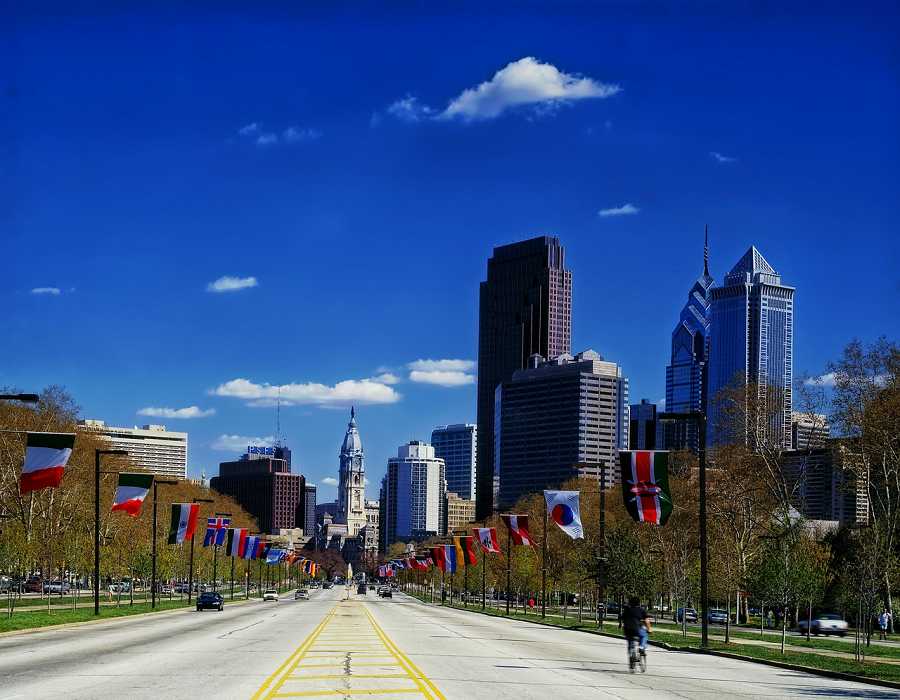 Traffic Information
Philadelphia is connected to New York to the north and to Baltimore and Washington in the south by Interstate 95. In Philadelphia there can be heavy congestion at peak rush hour times. The downtown area is relatively compact so once you have parked your car in one of the many garages surrounding the center you can easily get around on foot or by public transport. With its proximity to the nation's capital it is easy to rent a car in Philadelphia and drive down to Washington D.C. Important sights here include Lincoln Memorial, the Jefferson Memorial and of course the White House. Here you can also see the Declaration of Independence in the flesh at the National Archives.
Popular road trips from Philadelphia
Philadelphia to New York City
Drive north from Philadelphia on Interstate 95 to take in all the amazing attractions and sights of New York City. The journey takes around 1 hour and 45 minutes, so it's also possible visit NYC on a day trip. However, with so much to see and do in you will probably want to stay longer and have ample time for all the sightseeing, museums, theaters, shopping, nightlife and incredible cuisine on offer.
Philadelphia to Atlantic City
Atlantic City is a popular road trip destination from Philadelphia. Here you can enjoy the time at the seaside, strolling the boardwalk, trying your luck at the casinos and taking in the vibrant nightlife For vibrant nightlife. The drive to Atlantic City from Philadelphia takes around 1 hour and 30 minutes. The quickest route is on the Atlantic City Expressway, but be aware there are tolls on this route. On the way you could take an detour into Wharton State Forest, a sprawling park of hiking trails, lakes, rivers and forest.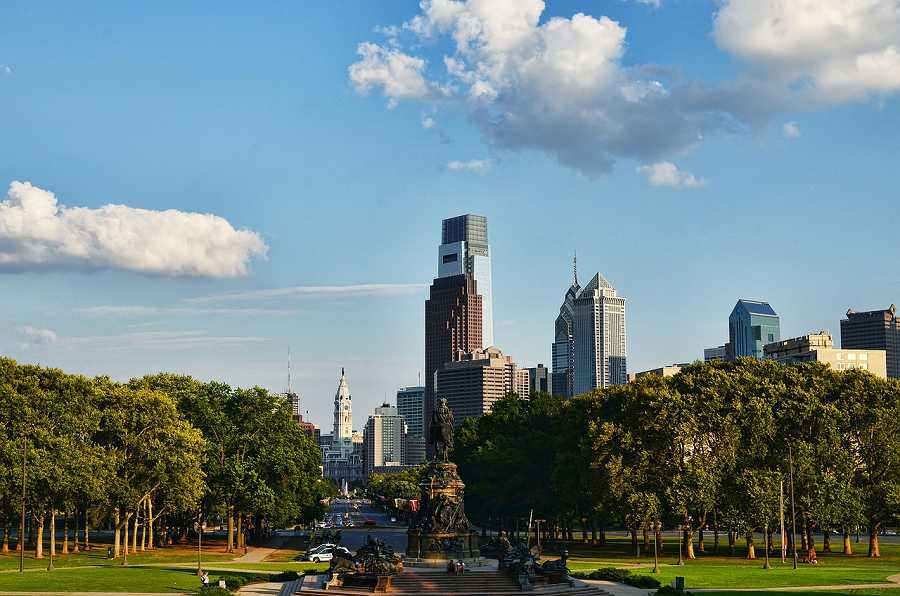 Sixt Tips
With a car rental in Philadelphia all parts of this historic city are within easy reach of Philadelphia International Airport. Philadelphia is host to a fantastic variety of historical and cultural destinations and vibrant contemporary food and art scenes. With your vehicle you can cruise around and check out iconic sites like the Liberty Bell or any of the 67 National Historic Landmarks. You can take a Founding Fathers Tour to see some of the highlights. There are plenty of shopping and dining destinations and great museums like the Rodin Museum, housing the largest collection of works by the artist outside of France. If you are looking for a quieter district away from the sightseers try Queen Village. Philadelphia is also known for having more murals than any other US city and you can take yourself on a self-guided tour to see these impressive walls. Besides a means to get to all the diversions of the city itself, a car rental provides a way to visit the beautiful countryside with many scenic drives in all directions.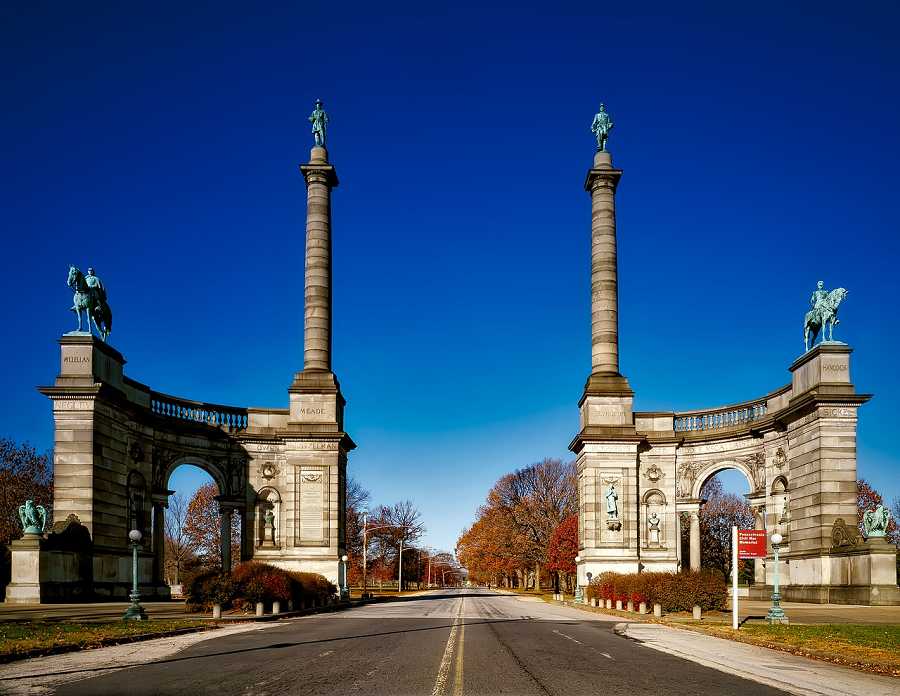 Sightseeing Destinations
If historic Philadelphia has charmed you, try out the quaint town of out Skippack. With its historic buildings and Victorian lampposts just wandering through the town center is entertainment enough. It is also a great place to do some quirky holiday shopping with many small boutiques selling weird and wonderful gifts.
Distances to Skippack
from Downtown via I-76 W: 42 miles,about 45 minutes
from Philadelphia International Airport via I-476 S: 33 miles, about 45 minutes
Another quaint town worth exploring is the delightful New Hope. Here a charming bridge crosses the Delaware River so you can easily explore Lambertsville on the same day. Both towns offer unique shops, cafes and restaurants and are near to Bowman's Hill Wildflower Reserve where there are opportunities for hiking and canoeing.
Distance to New Hope
from Downtown via I-95 N: 41 miles, 45 minutes to 1 hour
from Philadelphia International Airport via I-95 N: 50 miles, about 1 hour
Additional Sixt services in Philadelphia