Car Rental near Hollywood CA
Our Service
|
Traffic Information
|
Sixt Tips
|
Sightseeing Destinations
|
Business Travel
|
FAQs
Use our drop down branch menu to find out more about your options for car rental in Hollywood, CA. The second tab will give you an overview of where our locations are situated on Google Maps. See which location best suits your plans and check back on the first tab that the opening hours and car categories on offer meet your mobility needs. You can book easily online and include extras to customize your car rental. Please do note that as specific models are subject to availability at each Sixt location reservations will only be guaranteed for the selected car category.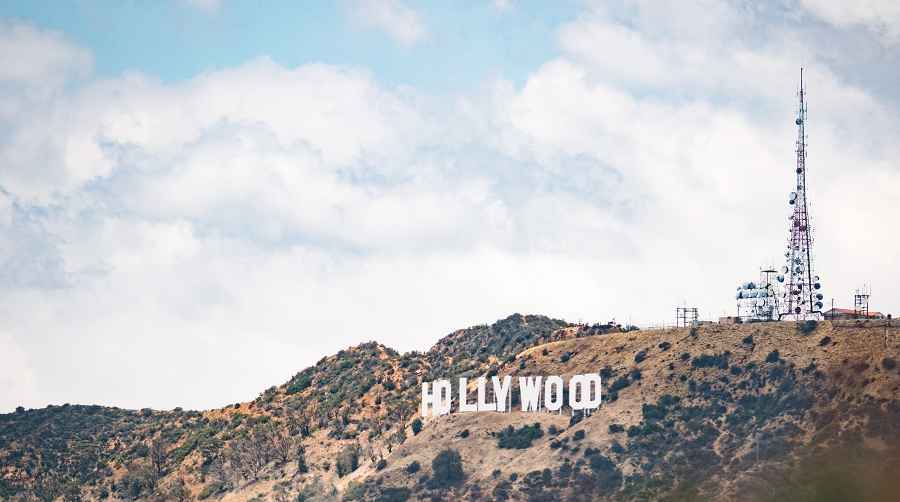 Our Service
At our branches you can find an extensive array of compact cars, sedans, sports cars, convertibles and SUVs from some of the best manufacturers in the world. Do a quick price comparison and see just how affordable our rates can be on premium vehicles. We offer great deals on models from luxury brands such as BMW and Mercedes-Benz. Some of our locations also host a range of larger passenger vans which are great for group trips. Whichever up-to-date vehicle you choose it can be outfitted to fit your needs. Tack on a GPS, an additional driver, or extra coverage or protection for an optimal drive. We also have child seats for babies, toddlers and small children.
Traffic Information
Southern California is infamous for its intricate network of freeways and driving in and around Hollywood will mean navigating your way through them. You can generally reach your destinations on the many of the freeways in the Los Angeles area that form concentric rings around Downtown LA. However, finding surface streets can be a better alternative to the congestion typically encountered on the freeways. For example taking Santa Monica Boulevard in either direction to destinations in Beverly Hills, Hollywood or West Hollywood can often be a better option.
Hollywood Boulevard and Sunset Boulevard are the main east-west streets running through central Hollywood. The main north-south streets are La Brea Avenue, Cahuenga Boulevard, Vine Street and Gower Street. When driving the side streets of Hollywood be careful that they are often quite narrow due to curb parked cars. If looking for a space yourself, you can make use of pay parking lots. Many offer discounts or a free hour if you get your parking stub validated by a shop or restaurant that you have visited.

Sixt Tips
No trip to Hollywood is complete without a cruise along famous strips like Sunset Boulevard or Hollywood Boulevard. Another iconic street is Melrose Avenue where among the funky boutiques and stylish cafes you just might spot a celebrity or two. Other great shopping is offered at the The Grove and the Beverly Center. Or experience the world of Hollywood entertainment yourself and get tickets to a live tapping of a TV show or with a visit to Universal Studios. Of course a drive to hike up to the Hollywood sign should be on your itinerary as well as buying a star map to tour the Hollywood Hills marveling at amazing mansions of the rich and famous. Another idea is to view some real stars at the beautifully situated Griffith Park Observatory overlooking the city. Your car rental in Hollywood also gives you the chance to leave the hectic of the city behind. Cruise out of town and ride the scenic Pacific Coast Highway all the way north to San Francisco or head south to beach towns like San Diego.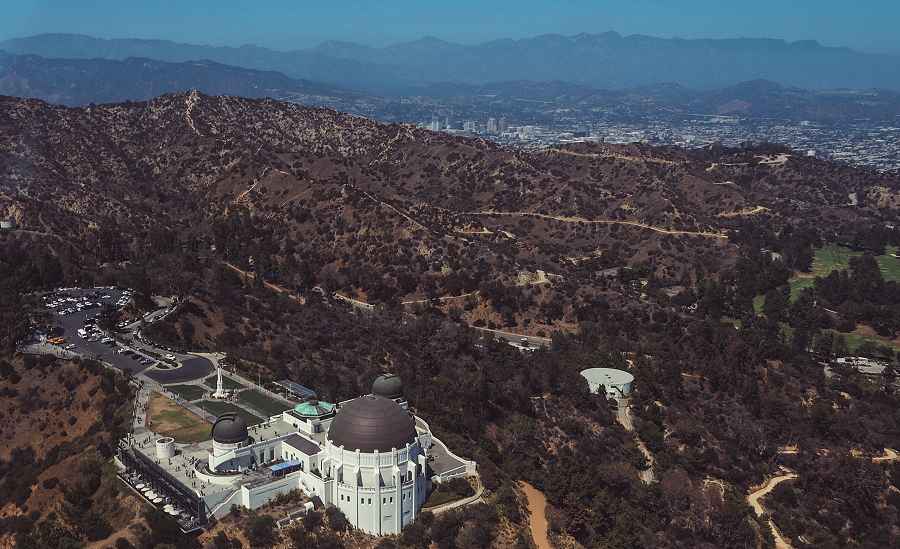 Sightseeing Destinations
Pasadena
Although mostly known for being the home and host of the Tournament of Roses, or the Rose Bowl, Pasadena has other gems as well. For starters it has numerous museums that are worth a visit. Stop in to view masterpieces by the likes of Van Gogh, Picasso and Rembrandt at the Norton Simon Museum or get to know the legacy of California artists at the Pasadena Museum of California Art. The Huntington Library, Art Collections and Botanical Gardens are also recommended. Besides its notable cultural offerings, there are also great places to shop and dine. Head to Old Pasadena where you can enjoy a lively contemporary vibe in twenty-two block historical area. As it is in close proximity to the San Gabriel Mountains you can also combine your visit with a hike in places like Eaton Canyon.
Distance to Pasadena
From Los Angeles Airport (LAX) via CA 110: 28 miles, about 35 minutes
From Hollywood via US 101/CA 110 N: 15.5 miles, about 22 minutes
From Santa Monica via I-10 E/CA 110 N: 25 miles, about 30 minutes
Malibu
Malibu is a great destination to soak up the California sun in a glamorous setting. When not hanging out a popular spots like Zuma or Westward Beach you can take time to visit some of the other attractions. A visit to the Adamson House or a walk on the grounds of Pepperdine University are recommended. Hiking opportunities are also plentiful and a stop by the Escondido Falls Visitor Center can give you guidance on how to make your way to the waterfalls.
Distance to Malibu
From Los Angeles Airport (LAX) via CA 1 N: 26.5 miles, about 46 minutes
From Hollywood via US 101 N: 38.8 miles, about 47 minutes
From Santa Monica via CA 1 N: 18.4 miles, about 30 minutes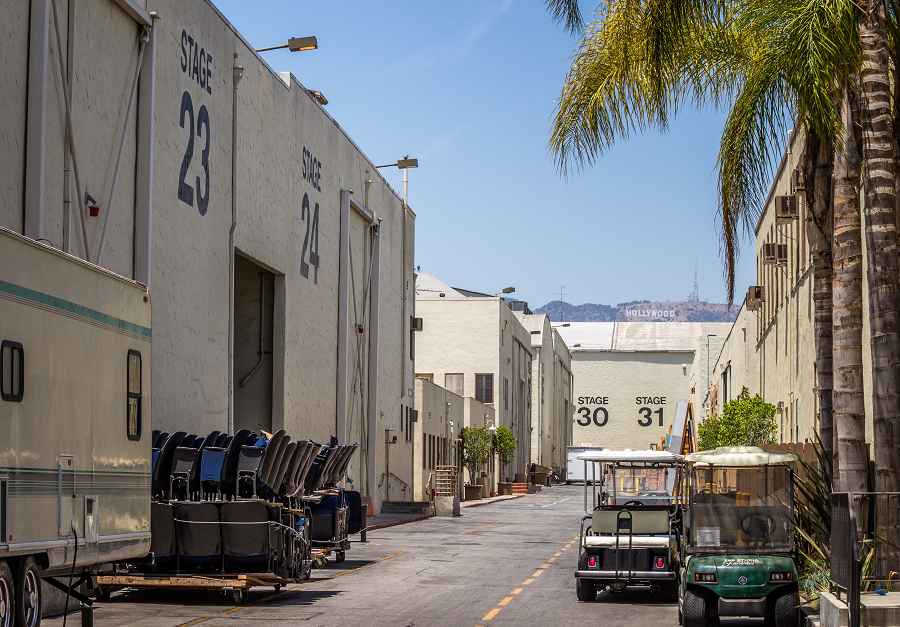 Business Travel
One can't help but associate Hollywood with the entertainment industry. Although not as strong as it once was, the Hollywood and Burbank areas are still a big part of the industry. Paramount Pictures is still located in Hollywood with other major film studios such as 20th Century Fox and Universal Pictures situated within the city limits of Los Angeles. Often events are held at the Pacific Design Center in West Hollywood.
Distance to Pacific Design Center
From Los Angeles Airport (LAX) via I-405 N: 15 miles, 25 minutes
From Hollywood via Melrose Avenue: 3.7 miles, about 10 minutes
From Santa Monica via I-10 E: 10.6 miles, about 18 minutes

FAQS
Which documents are needed to pick up a rental car?
What is included in the rental charges?
Can I rent a specific car model?
Can I change my booking and do I have to pay a cancellation fee?
Can I cross state lines and/or borders with my rental car?
Can I rent the car at one place and drop it off at another station?
What is Sixt's refueling policy?
What add-ons are available and how much do they cost?
Can I rent a car with unlimited mileage?
Does Sixt deliver and/or collect rental cars?
Do I have to pay a security deposit?
If you cannot find an answer to your question or require more details, please visit our car rental FAQs page.