Sixt rent a car in Georgia
Our Service
|
Tips for the Region
|
Important Cities
|
Climate, Cuisine & Travel with children
You can arrange a car rental in Georgia at convenient locations such as the Atlanta Hartsfield International Airport, uptown in Buckhead and midtown at the Georgian Terrace Hotel. Our car rental deals in Georgia allow you drive a rental car from premium brands. With our affordable rates you can take the wheel of a Mercedes-Benz, Toyota, or Chevrolet among other prestige car rental options. Click on the second tab of the branch menu for an overview of where our car rental branches are situated on Google Maps.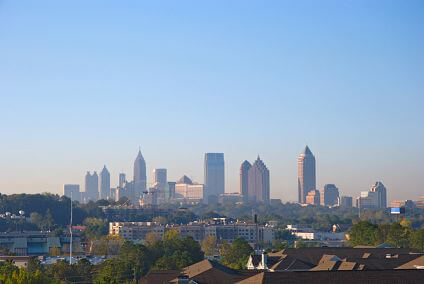 Our Service
Add-ons can be included to your rental car so you can customize your experience to match your needs. We offer deals on a number of extras which you can tack on easily while booking online. We recommend to book optional features to your car rental in Georgia in advance to ensure their availability.
Optional extra features
Child, baby and booster seats
GPS
Loss Damage Waiver
Additional driver coverage
Which vehicle class is for my trip?
Compact cars are great for navigating your way through the urban landscape and can make parking easier.
Sports cars and convertibles can make a car rental road trip in Georgia more exciting.
Sedans provide extended leg and luggage room which is helpful on longer journeys.
SUVs, station wagons and minivans are perfect for comfortable travels for larger groups or family vacations.
Driving License
Americans must possess a valid U.S. driver's license. Foreign travelers will require an international driver's license to rent a car in Georgia.
Minimum age and additional drivers
Drivers must be 21 or older and present a valid driver's license, as well as have a year of driving experience. For those 21-24, a young driver surcharge will be included to your car rental in Georgia. Additional drivers must present an original, valid license upon pick up of the rental vehicle.
Refueling
Your car rental will be handed over with a full tank of gas and must be returned full as well. Sixt does, however, offer a prepaid refill option on par with state gas prices. With this feature you can purchase a full tank of gas in advance and return the vehicle on low
Accidents
If you should be involved in a car accident, we advise you to contact the police immediately and to notify Sixt of any damages to the rental car. Dial 911 in an emergency.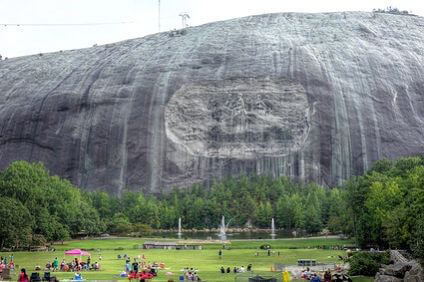 Tips for the Region
The landscape of Georgia is very diverse with a charming coastline, tall mountain ranges, extensive rural areas and cosmopolitan urban hubs. With a variety of museums and historic areas, the state provides an interesting experience for adults and children alike. The coastal regions are perfect for water sports and outdoor activities, while the entire state is famous for its culinary traditions and Southern hospitality.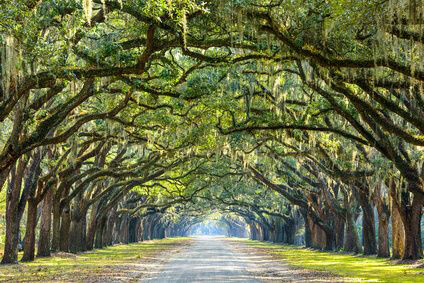 Important Cities
Georgia, an emblem of the antebellum South, features a wealth of historic landmarks, including the William Scarbrough House in Savannah, the Henry W. Grady House in Athens and the Martin Luther King, Jr. Historic District in Atlanta. Visitors can also explore the beaches on the Atlantic, road trip through farmland and forest areas, visit countless historic towns, golf on its numerous greens and dine in its many world-renowned restaurants.
Atlanta
Atlanta, a symbol of the New South, blends traditional Southern gentility with cosmopolitan charm. With a varied history dating back to before the Civil War, Atlanta has been the backdrop for a number of momentous events, including the destruction of the war, the civil rights movement led by native son Martin Luther King, Jr., the 1996 Olympic Games and its current metropolitan expansion. With an endless array of cultural, historical and culinary possibilities, Atlanta is hard to beat.
Savannah
Savannah, considered the historic birthplace of Georgia, dates back to 1733. One of the few southern cities to survive the Civil War, Savannah is a treasure trove of antebellum architecture and historic squares. A city with endless charisma, Savannah balances old-fashioned hospitality and modern quirkiness, as exemplified by the Savannah College of Art and Design.
Athens
At the foot of the Blue Ridge Mountains, near the North and Middle Oconee rivers, Athens is the home of the University of Georgia, founded in 1785. The city gained significant cultural relevance in the past three decades for its cutting-edge music scene. The city is also known for its antebellum trail, botanical garden and prominent museums, including the Georgia Museum of Art and the Museum of Natural History.

Climate, Cuisine & Travel with Children
Climate
Georgia has a humid subtropical climate with mild winters and hot summers, governed by the Atlantic Ocean to the east and the hill country to the north. The best time to visit is in the spring and fall. Between April and May, the dogwoods and azaleas are in bloom, and from the end of September until the middle of November there is little rain, temperatures are mild, and the hardwood trees are changing colors. Travelers wanting to enjoy the beach spring through fall are ideal since temperatures range from the 70s to the 80s.
Cuisine
Georgia's cuisine ranges from seafood, chicken and dumplings to Brunswick stew and fried chicken. State delicacies include grits, barbecued pork, chitlins and fried catfish. A traditional state breakfast includes homemade biscuits, country ham, red-eye gravy and grits, while lunch and dinner are centered around local fruits and vegetables, farm-raised meats, and fresh seafood.
Traveling with Children
The state offers endless entertainment opportunities for kids on a car rental road trip in Georgia. In Savannah, children can take the Dolphin Magic Tour, or visit the Oatland Island Wildlife Center. They will also be delighted with a walk along Historic River Street, and a visit to Old Fort Jackson, the Roundhouse Railroad Museum or Savannah Children's Museum. In Athens, the Blue Ridge Mountain range features the Blue Ridge Scenic Railway and apple picking at Mercier Orchards. In Atlanta, stop by the Georgia Aquarium, the world's largest, the Children's Museum of Atlanta, Centennial Olympic Park and SkyView with its 20-story Ferris wheel. The city is also home to the Fernbank Museum of Natural History with exhibitions and educational programs, the Atlanta History Center, featuring the Connor Brown Discovery Trail, the Tellus Science Museum, a Smithsonian Institution-affiliated natural history and science museum, and the MLK Jr. National Historic Site, which includes Martin Luther King Jr.'s childhood home and the original Ebenezer Baptist Church, where he was a pastor.