Rent a car in Portugal with Sixt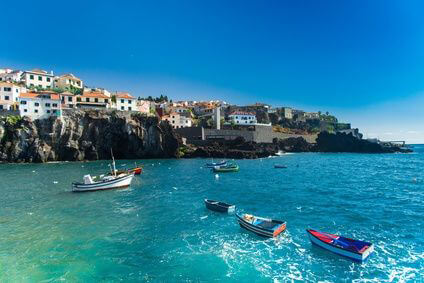 You can choose your car rental from a large selection of top quality vehicles. We offer an array of compact cars and sedans, sports cars and convertibles, SUVs and vans. Upgrades are also available to enhance your rent a car and give you an optimal drive. When you book ahead online or over the phone consider including extras such as a GPS, child seat, additional driver, insurance coverage and more. Please note Sixt can only guarantee reservations for the car category and not to receive a specific car model.
Tips for driving in Portugal
Driving in Portugal may differ from what you are used to so make sure to inform yourself of the traffic rules and regulations. Here are few things to keep in mind while on the road with your car rental:
Driving is on the right hand side of the road and overtaking is on the left
Drivers must be a minimum of 18 years old.
Headlights must be used when entering tunnels or other dark places.
If you are not a citizen of an EU country you must have an International Driving Permit on hand along with your driver's license from your home country.
Insurance documents must be present in the vehicle at all times.
Children under the age of 12 cannot sit in the front seat unless their height exceeds 4 ft. 11 in.
The speed limit on motorways is generally 75 miles per hour and 30 miles per hour in residential areas.
Sights to see with your car rental in Portugal
With a car rental in Portugal you will have the means to move about and explore the many breathtaking areas of the country. Travel at your own leisure as your make your way to vibrant cities, around the charming countryside and into stunning nature. One particularly popular tourist destination is the capital city of Portugal, Lisbon, where you can cruise around visiting fantastic museums and checking out shopping and dining destinations. There are the beautiful beaches of Algarve or the UNESCO listed historic center of Porto. Whatever kind of trip you want to have in Portugal, with your rental car you can make it happen. Take in all the sights and experience all that is on offer while you travel in comfort and style in a rent a car from Sixt. We are ready to hand you over the keys and help you have a memorable journey!
Popular Car Rental Locations in Portugal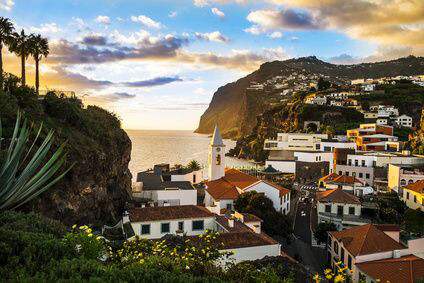 Porto
Lisbon
Ponta Delgada
Santa Cruz
Velas
Funchal
Faro
Azores Region
Horta