Sixt rent a car in Paris
Click to jump to: Our Service  |  Traffic Information  |  Sixt Sightseeing Tips
Our well-placed Paris airport and city car rental locations give you an opportunity to start your trip from just about anywhere in the city. Rent a car in La Défense and have quick access to the major business district of Paris, or be right in the center near top attractions like the Notre-Dame Cathedral when renting a car at our Paris Rivoli Sebastopol branch. Some of our Paris branches offer special services, like 24 hour pick up or return.
What to Do in Paris in Winter 2019
The City of Lights sparkles in the winter, making a trip to Paris a great idea. You can visit the Louvre and Notre Dame without so many people in line. Walk the Champs Elysee to see the Christmas lights or visit the Galeries Lafayette department store in December to see the Christmas display. The city has the largest Chinatown in Europe and if there during the Chinese New Year, be sure to check out a parade. Christmas markets are becoming more popular in the city and you can normally find them in La Défense and on the Champs Elysée as well as in Montmartre and Saint Germain. With your rental car you can easily get to Disneyland Paris where they have yearly Christmas events. A premium sedan is perfect for visiting Paris in winter, and be sure to ask about winter tire availability.
Our Services
Our car rental deals in Paris allow you to choose from a variety of luxury and economy car rentals. You can rent a car with automatic transmission and even request a hybrid. Book online and have the chance to do a price comparison between the models available for your dates. While making your reservation you can include useful add-ons and extras to your car rental like unlimited kilometers. GPS, additional drivers, coverage protections and child seats are some of our other recommended optional features.
What kind of car rental is best for a trip to Paris?
The Sixt fleet hosts a diverse range of latest model vehicles from top brands like Mercedes-Benz and BMW. Whether on a family vacation or a business trip we can accommodate your mobility needs with our wide selection. You can also arrange a one way car rental in Paris and have more flexibility with your travel plans. Below are some of the car categories available at our Paris car rental locations.
Compact cars and sedans are great for city trips
SUVs and minivans are well-suited to group or family travel with ample leg and luggage room
Sports cars and convertibles are an ideal choice to make driving around Paris more fun
Doing business in Paris or need to transport goods?
With Sixt you can rent a van or truck to help you haul it all. Several of our train station and downtown branches offer a selection of larger vans and trucks to rent for personal and commercial use. Let us help you take care of your transportation tasks with our reliable van and truck rentals in Paris.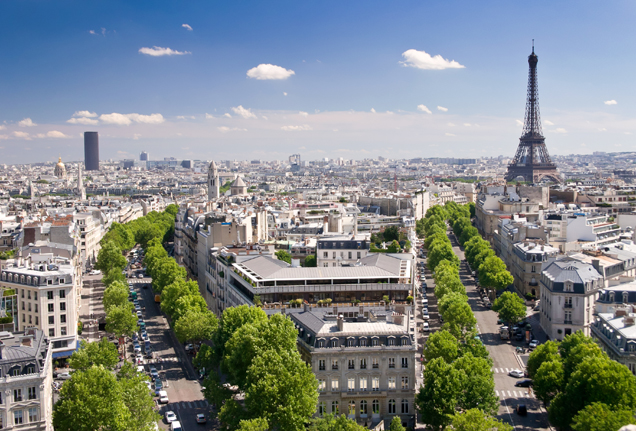 Traffic Information
Driving in Paris
The city is divided into 20 districts called arrondissements that spiral out from the center. The number of each arrondissement reveals its location and age, for example, the 1er arrondissement is the heart of the city and its oldest area. Most major tourist attractions are located in the 1-8e arrondissements of central Paris. Driving between your destinations is best done on the orbital freeways that surround Paris. The main loop is the Périphérique, which follows the old city gates. The A86 lies 10 km from the Périphérique and a third yet to be completed ring, the Francilienne lies even further from the center. If heading to other locations in France these roadways will be your main routes:
Northbound: A1 and A3
Southbound: A5 and A6
East: A4, West: A13 and A10
Speed and Alcohol limits
50 km/h on urban roads
90 km/h on non-urban roads, in rainy conditions 80 km/h
110-130 on motorways and expressways, in rainy conditions 100 km/h
The maximum blood alcohol content for standard drivers is 0,5 g/l
Where to park in Paris?
Parking in Paris, especially in the main metro area can be a challenge. You can park your car rental either on the street or find an underground parking garage. However, both can be expensive so you might want to park in a cheaper, peripheral arrondissement rather than the city center. For example in the center you might pay 5 euro for 2 hours while further out an entire day might cost only 10 euro.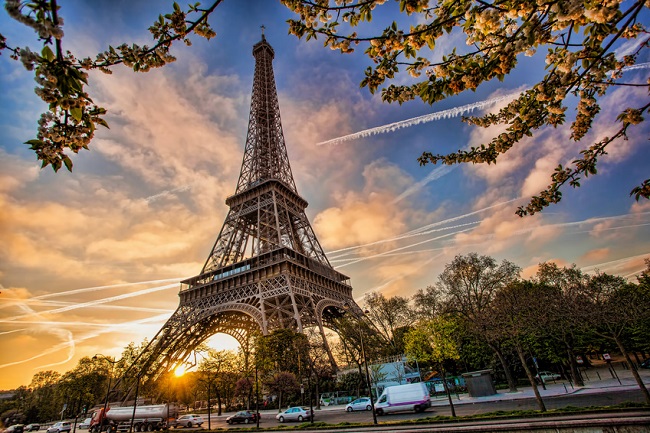 Sixt Sightseeing Tips
Paris is hardly a city that needs any introduction as it is one of the most iconic metropolises in the world. Famous for being a fashion capital, home to some of the finest cuisine and works of art and of course, the Eiffel Tower. Each of its arrondissements have their own character and charm from upscale, style conscious crowds to more arty bohemian vibes and everything in between. For us, we think a trip to Paris is not complete without stops in Montmarte, the Clignancourt Flea Market in St-Ouen, and of course, the Louvre museum. When you have finally visited all the best attractions in Paris, take a road trip to nearby destinations such as the Palace of Versailles.
Visit Disneyland Paris with a rental car
Just to the east of Paris in Marne-la-Valée is the popular Disneyland Paris. You can rent a car in Paris and arrive at Disneyland Paris in less than an hour driving on the A4. Home to two theme parks, resort hotels, shopping and dining, entertainment and a golf course there is plenty to do for a day, weekend or longer. Guests staying at one of the on-site hotels can typically park their car free of charge, day visitors should expect to pay about 20 euro.
Additional Sixt Services