Car Rental in Italy
Travel with a car rental in Italy from Sixt
You've made the decision to travel to Italy. Grande Scelta! (great choice). Next you just have to make the next great choice and rent a car in Italy with Sixt to go everywhere you want in comfort and ease. With a huge selection of vehicles, from sports cars to German 4x4s, Sixt makes choosing car rental in Italy an enjoyable part of your travel. A fleet of immaculate vehicles will take you across the land of fashion in true style. In addition, Sixt also offers optional LDW insurance and unlimited mileage on most car rental packages in Italy so that you can enjoy a worry-free vacation.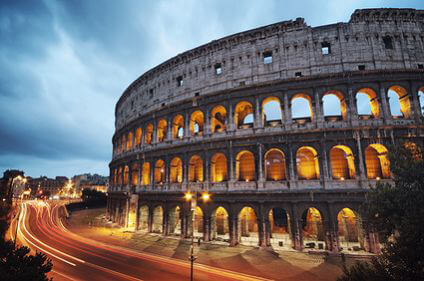 Tips for driving your car rental in Italy safely
When you make the decision to rent a car in Italy, you thoughts will eventually turn to the laws and driving climate of the country. Here are some tips to get you started in your car rental:
First, cars drive on the right side of the road and pass on the left.
Second, speed limits on the Italian 'autostrada' are 80 mph, while speed limits through towns are 30 mph.
Third, all drivers must wear seatbelts and children less than 12 must not sit in the first row of seats of any vehicle.
One final point to note is that all visitors to Italy must pay all traffic fines at the time the citation is issued.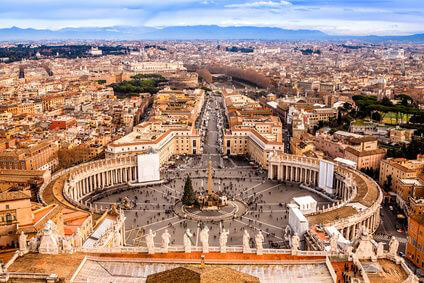 Where to go with a Car Rental in Italy
There are so many beautiful places to go when you rent a car in Italy that it can be overwhelming at first. One idea is break up your tour by region. First, you might start up north in Milan, and tour the countryside of Italy through Bologna and onto the historic city of Florence. Another idea is to start your travel lower in the country and rent a car to travel through the gorgeous southern coastal regions of Sicily and Calabria, enjoying the views of seaside life and dining on some fantastic mediterranean cuisine. Italy offers up some of the most varied and passionate drivers and roads of all Europe and is truly a jewel of the world. Buona fortuna!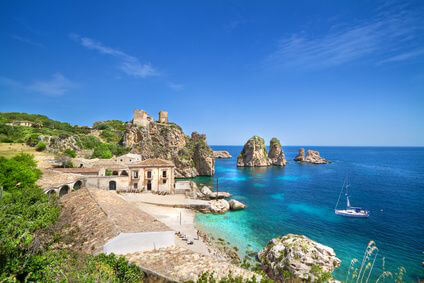 * more than 90 car rental locations in Italy!
Sixt Airport Locations Nearby
Top Car Rental Countries
Rent a Car Locations