Rome Car Rental Deals
Why rent with Sixt?
4,000+ rental locations worldwide
Affordable car rentals in Rome
Car Hire in Rome and worldwide
Long term rentals available
180,000+ vehicles in our fleet
50,000+ premium rental vehicles
5th largest global car rental company
When visiting a foreign country, it can be daunting to imagine renting a car to see the sites. However,with Sixt rent a car in Rome you will count on a trustworthy car rental company. With a car rental in Rome you can truly benefit from the freedom and efficiency of driving yourself to all the local points of interest you wish to see. As well be able to get out of the city and traffic with ease. Sixt is looking forward to helping you with all of our rental car needs in Rome, Italy!
Explore beautiful Rome with a rental car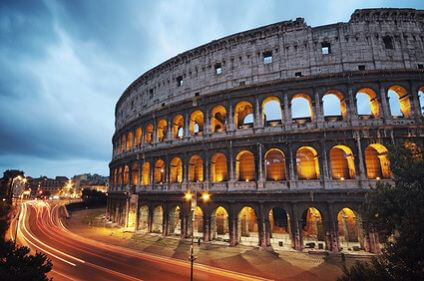 Car rentals in Rome generally offer great services that make hiring a car incredibly convenient. From airport pick-ups and drop-offs to one-way rentals to travel insurance to handy mobile apps, you can feel comfortable travelling either with a chauffeur or on your own as you explore all that Rome and surrounding cities have to offer. Most car rental agencies will offer a variety of vehicles to choose from, including both manual and automatic transmissions, sporty convertibles and family sedans, leasing options for longer Roman holidays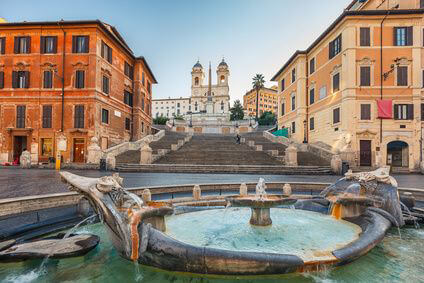 What to See with a Rental Car in Rome With your own cheap and convenient car rental, your options for experiencing Rome are immediately enhanced. You won't be limited to visiting only the most well-known attractions, allowing you to completely customize your trip and see many hidden gems in the Eternal City. For example, you can easily spend a day at your leisure in centuries-old Trastevere, with its narrow, cobbled streets and trendy eateries, or drive to the Bhorgese Galleries to admire lesser-known but incredibly beautiful Roman paintings and sculptures.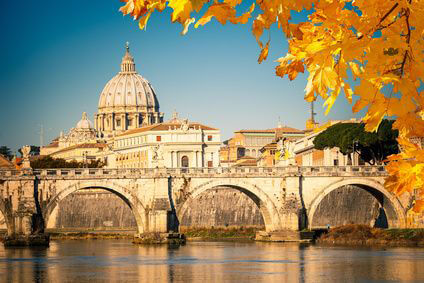 Once you've marveled at the Colosseum, St. Peter's Square and Trevi Fountain and driven down quieter streets to enjoy attractions off the beaten path, your car rental will also allow you the freedom to take day trips outside of Rome. You can easily spend an entire day in Vatican City, the Via Appia Antica Catacombs or the enchanting town of Tivoli in Umbria. Having a rental car at your disposal truly frees you to personalize your perfect Roman vacation, and ensures that you don't waste any of your precious time navigating busy public transits or waiting for taxi cabs. Car rentals in Rome offer great convenience and value, provide you with an enhanced way to navigate the city and its many sites and allow you to truly take control over your travel schedule.
Sixt Airport Locations Nearby