Car rental options in Antalya, Turkey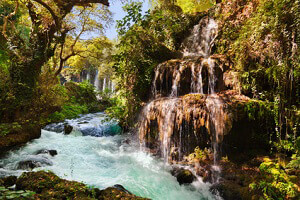 The Mediterranean city of Antalya is known as one of Turkeys fastest growing tourism hot spots. The area boasts some of the most beautiful beaches in the world as well as attractions considered historical treasures. Travelling Turkey by car is one of the best ways to explore its sites with flexibility and ease. Here are a few things to expect when renting a vehicle in Antalya and examples of places to see while on holiday there.
Car Rentals In Antalya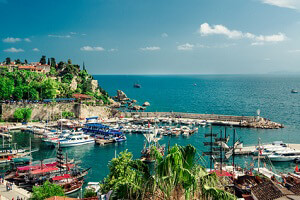 Car rentals in Antalya range from economy class vehicles like Chevrolet to luxury brands like Audi, BMW, and Mercedes. Although there are some last-minute deals, the best prices presumably are had when conducting early booking. There are two major car rental hubs in Antalya, and they are at the citys domestic and international airports. When rental car companies actually do not have offices at the airport, they generally provide a shuttle bus at either of the airports to carry clients from the arrival terminals directly to their rented vehicles.
Top Places To Visit By Car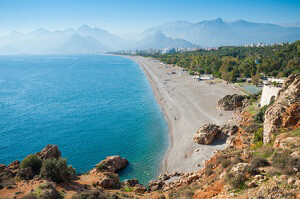 Whether one prefers to save a little money with an economy class vehicle or splurge on a luxury car, there are a lot of places to visit upon receiving the keys to ones rental car. Here are the top three attractions to visit while in Antalya.
-Kursunlu Falls. Although the spring and fall months are the most comfortable times to visit the city, many tourists choose to visit Antalya in the summer. A way to beat the heat while touring an amazing city attraction is to head to the falls. The lush, tree-lined trails provide much needed shade from the summer heat. Additionally, there are places along the base of the falls to sit down, cool ones feet in the water, and take in the wildlife that the spectacular body of water attracts.
-Hadrians Gate. The Turks built the three-arched gate in honor of the Roman emperor Hadrian who visited Antalya in the year 130. The historic structure has been remarkably preserved mainly because of its concealment for many years. The marble structure once graced by the Queen of Sheba according to local legends is currently open for public viewing.
-Olimpos Beach. If one is looking for secluded beach perfection surrounded by natural beauty and rich history, Olimpos beach is the place to visit. The sparkling, clear turquoise waters and encompassing tree covered mountains provide a pleasing visual contrast. A trip exploring the surrounding area uncovers the age-old eternal flame phenomenon called Chimaera where for at least a millennia natural gas vents from the earth creating a flame.