Sixt Car Rental in Venice, Italy
Our Service
 |  
Traffic Information
 |  
Sixt Tips
 |  
Sightseeing Destinations
 |
Business Travel
|  
FAQs
All the key information you require on our Venetian car rental locations can be found on the branch menu. Here you can access details of the types of car available at each location, along with branch opening hours and addresses. If you are unfamiliar with these locations you can click on the right-hand tab to open up a Google Maps view of our branches. The island of Venice itself is almost entirely pedestrianized but our Venice Port branch provides the perfect starting point to rent a car and explore the beautiful and historic area around the city. Remember, that we will guarantee availability of the category of rental vehicle you reserve but not a specific model.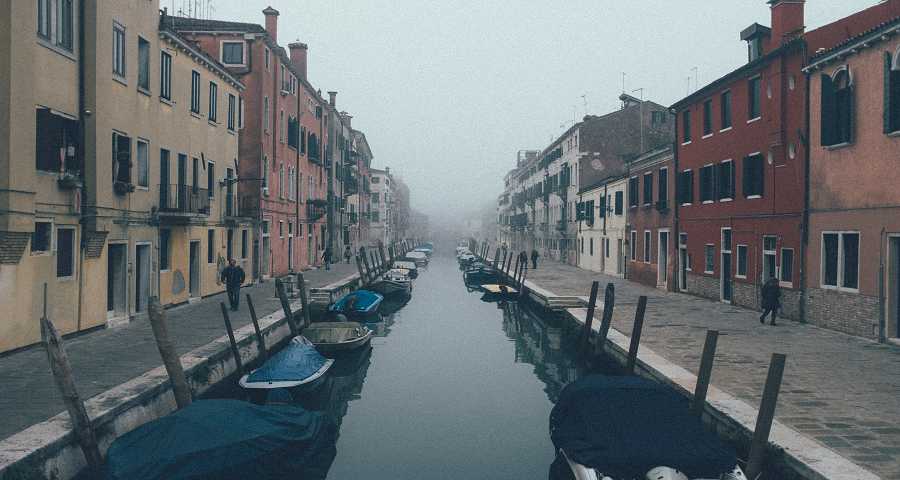 Our Service
When you rent a car in Venice with us you can take your pick from many premium vehicles, selected to suit the roads around Venice. Our compact cars easily slip through the narrow streets of the many ancient villages and towns in the area, offering an affordable mobility solution. If you are traveling on business or merely require additional space and luxury, a full-size sedan provides ample room and a touch of luxury. If you are heading north into the spectacular Alps, an SUV would be a good choice to tackle those mountain roads. Just try a price comparison when you book online to see which rental cars fit your budget.
To make sure your experience of car rental in Venice precisely matches your expectations, we offer a range of extras to allow you to tailor your reservation. Enhanced collision damage waiver and theft protection cover can reduce your excess to zero, while additional driver cover is available to share driving time with others in your party. If you are planning a weekend skiing in the Italian Alps, snow chains and ski racks are useful additions. Young children can be kept safe in one of our child seats.

Traffic Information
If you are flying into Venice, you will find the airport on the mainland across the lagoon from the city itself. The most direct route is to take the SS14 and then the SR11 across the water to the island. This eight mile route should only take around fifteen minutes in normal traffic. If traffic is heavy you can divert via the E55 or Raccordo Marco Polo, which will add around seven miles and five minutes to your journey into Venice. All routes connect with the SR11 route across the lagoon. It should be remembered that Venice is mostly pedestrianized, so once on the island you will need to park your rental vehicle in one of the parking lots on the western tip of the island.
The parking lots on the western coast of the island are the largest in Europe and are convenient for visitors to Venice but there are lower cost alternatives. There are many parking lots on the mainland and the one at Mestre railway station offers frequent connections to Venice. There are also free parking lots at Oriago and Mogliano train stations and a free council lot at Mestre. On the mainland, the main route west is the A57/E70 to Padua and on to Verona and Milan. The A13 runs south to Bologna and Florence, while the eastern arm of the E70 takes you to Trieste, Slovenia and Croatia. The A27/SS51 is the main route north to the Alps.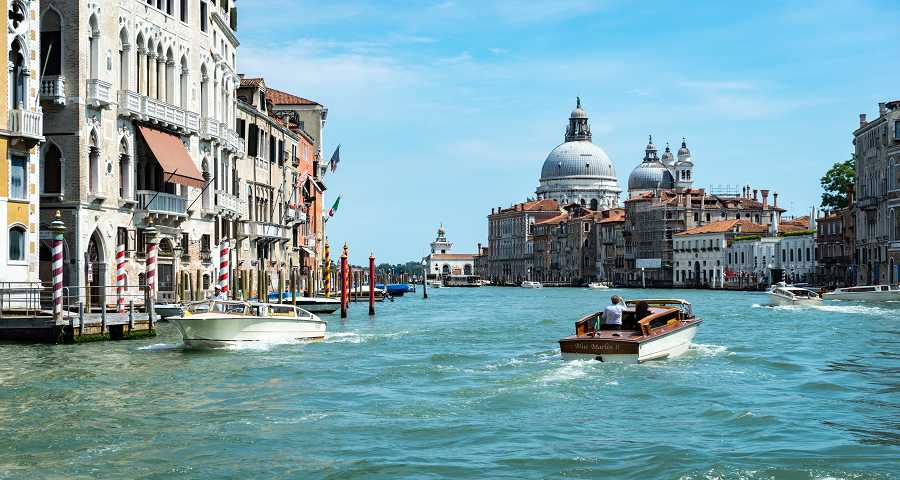 Sixt Tips
Venice is a world class tourist destination and one of the most beautiful and unique cities in the world. It has a number sights that should be on the agenda of any visitor. These include the spectacular and ornate Doge's Palace, which offers excellent guided tours including the fascinating Secret Itinerary tour. The Campanile, also on St. Mark's Square, is actually a replica of the one that collapsed in 1912. It boasts perhaps the best views of Venice from the top of the tower. Saint Mark's Basilica is another Venice must-see but a less famous and far older church is the San Giacomo di Rialto, which dates from 421. The atmospheric Jewish Ghetto makes for an interesting visit but do remember that almost all shops, restaurants and other businesses will be closed for the Sabbath on Friday evenings and Saturdays. Popular trips include those to the famous glassworks on the island of Murano and the lace makers on Burano. There are good museums on both islands. In this most romantic of cities, candlelit dinner cruises and gondola trips are always popular. But even a trip on one of the water buses offers a much less expensive and memorable experience of Venice.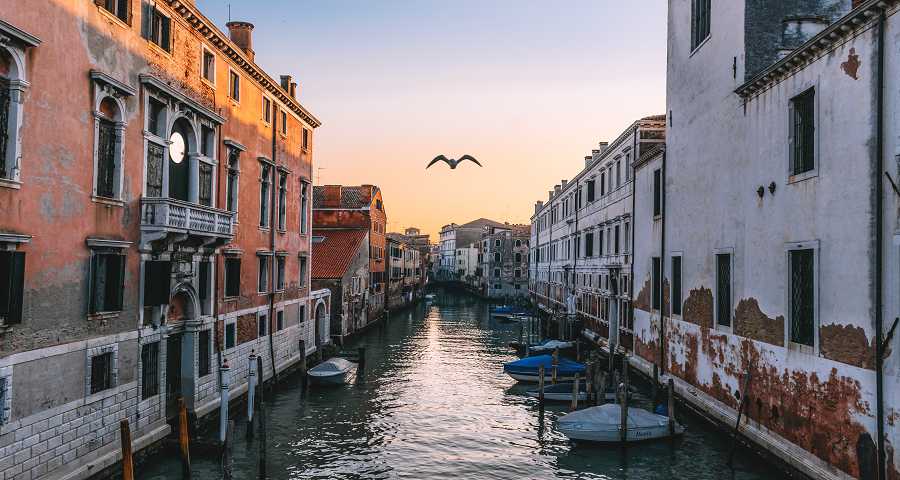 Sightseeing Destinations
Padua, or Padova, is a stunning and historic city approximately thirty miles to the west of Venice. It has a huge number of museums and architectural sites, including Saint Anthony's Cathedral, which dates from the 13th century and contains major works by Donatello. Scrovegni's Chapel, meanwhile, houses wall and ceiling frescoes by Giotto and the city's Duomo was designed by Michaelangelo. The beautiful Preto della Valle is the largest city square in Europe and certainly one of the most beautiful. Moving back in time, Padua is also home to extensive Roman ruins, including a well-preserved arena.
Distance to Padua
From Venice Marco Polo Airport: 33 miles, about 39 minutes
From Venice Port: 30 miles, about 42 minutes
While Venice is now almost entirely dominated by tourism, a short drive down the coast to Chioggia can give you an insight into what life used to be like for Venetians. This so called Little Venice also boasts a number of canals but has a far more traditional feel. It is the main fishing port on the Venice lagoon and the area is full of fishermen's houses erected on wooden stilts over the water. It also boasts fine bathing beaches at Alberoni and Pellestrina, which are often preferred by Venetians over the beaches of the Lido.
Distance to Chioggia
From Venice Marco Polo Airport: 33 miles, about 39 minutes
From Venice Port: 36 miles, about 55 minutes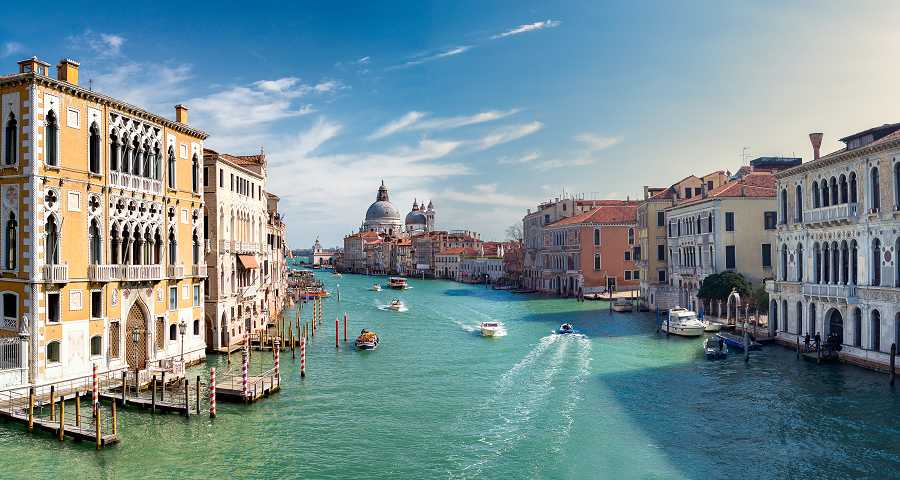 Business Travel
Venice was once an international trading powerhouse but the city's modern economy has changed dramatically and today tourism dominates the finances of the city. Industry does still exist and some of the most important of these are lace production on the island of Burano and glass manufacturing on Murano. Ship building has always been important to Venice and the vast Arsenal shipyards were once the biggest industrial complex in the world. Today, shipbuilding is still an important part of the economy but is centered on nearby city of Mestre.
Distance to Mestre
From Venice Marco Polo Airport: 6 miles, about 15 minutes
From Venice Port: 6 miles, about 15 minutes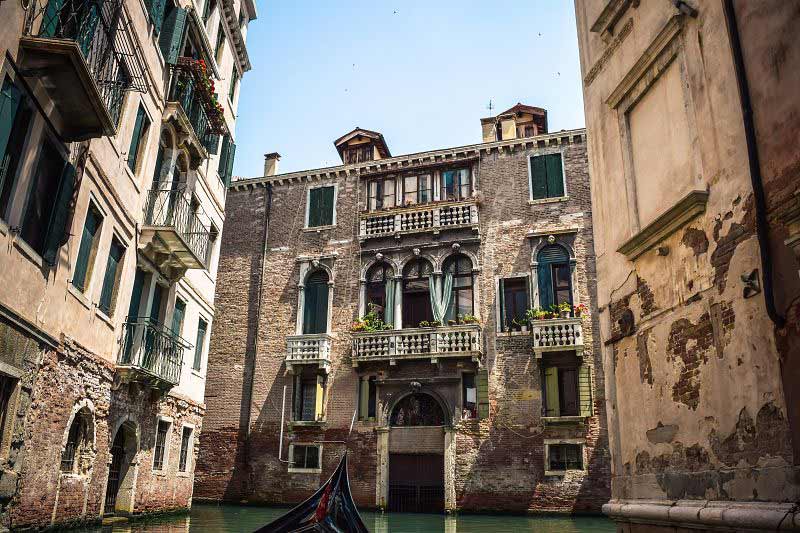 FAQS
Below are the quick answers to some of our most frequently asked questions. Please be reminded that every country has slightly different rules and regulations, so for the most specific and detailed information pertaining to your desired rental please visit rental information for more information.
Which documents are needed to pick up a rental car?
What is included in the rental charges?
Can I rent a specific car model?
Can I change my booking and do I have to pay a cancellation fee?
Can I cross borders with my rental car?
Can I rent the car at one place and drop it off at another station?
What is Sixt's refueling policy?
What add-ons are available and how much do they cost?
Can I rent a car with unlimited mileage?
Does Sixt deliver and/or collect rental cars?
Do I have to pay a security deposit?

Additional Sixt Services