Car Rental in Jerusalem, Israel
Our Service
 |  
Traffic Information
 |  
Sixt Tips
 |  
Sightseeing Destinations
 |
Business Travel
You can find out more about our Sixt rent a car Jerusalem on the branch menu. There you can gather information about the opening hours and rental cars at each branch. Clicking on the right tab will open up Google Maps so you can see where are branches are located and what is in their vicinity. Choose where you want to organize your car rental in Jerusalem and then to our online booking page. There you can do a price comparison of the models on offer during your desired dates. Please be aware that we can only guarantee reservations for the selected car category and specific car models are subject to availability at our Sixt branches.
Our Service
Besides the attractive rates on our premium fleet we also offer plenty of ways for you to customize your car rental in Jerusalem to your needs. Our flexible rental time periods allow you to get a great deal no matter if you are renting a car for a weekend or a longer stay in Israel. We also have attractive rates on extras to help you have an optimal experience with your rent a car in Jerusalem. Include a GPS, additional driver coverage or a child seat when booking online or through our other channels. Please note that Collision Damage Waiver (CDW) and Theft Protection (TP) are mandatory in Israel. If you choose to have these covered by your credit card company it is your responsibility to notify your credit card company and verify its terms and conditions. If declining CDW and TP coverage then it is mandatory to purchase Third party Liability Coverage/Third party Liability Damage waiver (TPLC/TLDW) and it can be added to your rental agreement when collecting your rental vehicle. For further information regarding these conditions you can read through the Rental Information Terms and Conditions.

Traffic Information
When heading out of Jerusalem highways will have signs in both Hebrew and English, making road trips rather easy. Route 1 is the main road leading from Jerusalem to destinations west on the Mediterranean such as Tel Aviv in West and east to the Dead Sea. It is also a convenient route to downtown and West Jerusalem. If heading to East Jerusalem the Route 443 can be a better, less congested option.
Driving in Jerusalem often means navigating narrow streets and tight parking spaces. Parking on the street in Jerusalem is strictly enforced so be careful not to overstay at a paid parking space or you will likely return to find a fine on your windshield. Red and white painted curbs indicate parking is prohibited, blue and white painted curbs signify a legal, paid parking spot. Parking lots and garages are always a good option even if their hourly rates tend to cost more.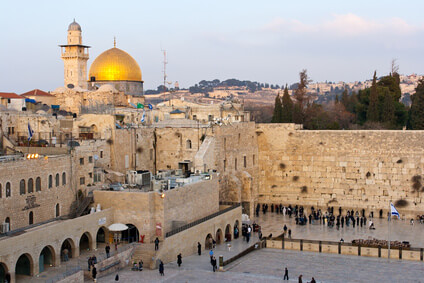 Sixt Tips
A rent a car in Jerusalem is perfect for having the means to travel independently and make your own itinerary to see top attractions. Besides all the sights of religious significance you can explore other sides of the city as well. Check out the thought provoking exhibitions at the Museum on the Seam located on the border between East and West Jerusalem or spend a relaxing day in the Jerusalem Botanic Gardens. Walking through the Mahane Yehuda Market is always fun and it will only increase your appetite for the fantastic offerings of the Jerusalem food scene.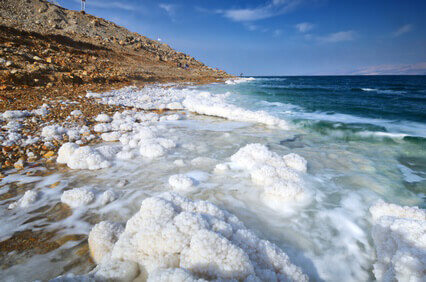 Sightseeing Destinations
One of the most popular day trips from Jerusalem is to the ancient Jewish fortress of Masada. The UNESCO listed site, a towering mesa that overlooks the Dead Sea, was the last holdout to fall to Rome in 73 CE. It is recommended to arrive early to avoid too much sun and many visitors choose to plan their trip to coincide with the sunrise. Besides the breathtaking views, once you have ascended you can tour around Herod's palace complex and other ruins. You can also combine the road trip with a stop at the Dead Sea itself and book some time at the spa in Ein Gedi for the full experience.
Distance to Masada
From Jerusalem North via Route 1 and 90: 60.3 miles, 1 hour and 40 minutes
From Jerusalem Shamgar via Route 1 and 90: 62 miles, about 1 hours and 35 minutes
Take a ride to the Mediterranean coast and spend the day in Ashdod. You can relax on its less crowded beaches, check out some ancient sites or drive a bit further north to play in the sand dunes.
Distance to Ashdod
From Jerusalem North via Route 1: 42 miles, 1 hour and 10 minutes
From Jerusalem Shamgar via Route 1: 38 miles, about 1 hour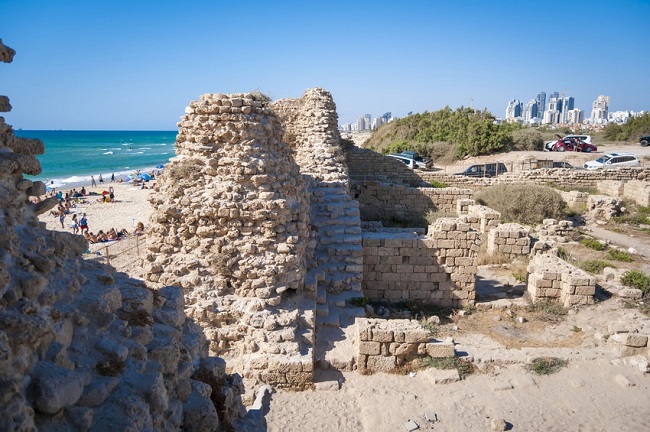 Business Travel
Jerusalem is a capital of high tech and startups with an ever growing network of entrepreneurs. The city also plays a big role in the field of biomedical research and development with the support of institutions like the Hadassah Medical Center Hebrew University Biotechnology Park (JBP) in Ein Kerem. A lot of activity relating to startups, technology, and creative and social projects happens around the JVP Media Quarter located in Jerusalem's so-called Cultural Mile close to the old train station. The complex has taken over and renovated the former national Mint of the British Empire and the Ottoman era warehouses next door.
Distance to JVP Media Quarter
From Jerusalem North via Yitshak Kariv/Route 60: 1.1miles, about 10 minutes
From Jerusalem Shamgar via Route 60: 3.2 miles, about 30 minutes