Israel is a wonderful place to tour, and it can be even better in a car rental from Sixt! Whether you are looking for an economy car, 4x4, or van, Sixt has you covered with a wide range of vehicles to choose from.
Rent a car in Israel with Sixt
Rent a car in Israel with Sixt and be on your way in a flash! If you rent a car in Israel, we will do our best to give you the best customer service around. Make sure you grab that supplemental liability insurance before you go so that you can rest easy knowing you and your car rental are safe. Adding the personal accident protection and the LDW insurance can only add to your peace of mind as you careen through Israel's beautiful sights.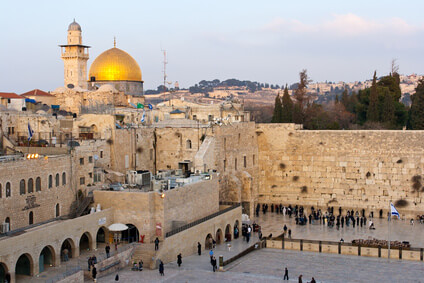 Some Driving Regulations to keep in mind
When driving in Israel, there are a few things you need to remember to ensure your Sixt car rental driving experience is a safe and happy one:
Pay attention to triangular signs. These are there to warn you of potential hazards.
Watch out for circular signs. They inform you of local restrictions and conditions.
Observe the curbs. In Israel, different curb striping will have different meaning. For example, red and yellow striping designates that particular area as a public transportation zone. With blue and white striping, you are required to have a special permit. Red and white striping means you cannot park there at all.
By following these simple rules, your experience with car rental in Israel will be a pleasant one!
Things to see when you are renting a car in Israel
Israel is a magical place rich in history in culture, and you can see it all from your car rental. As the largest car rental company in Israel, Shlomo Sixt has branches in over 25 locations throughout Israel, including multiple stations in Tel-Aviv, Jerusalem, Haifa, and Eilat.
No matter what you want to experience:
A wonder through the city of Jerusalem with its beautiful, historical and religious sites, such as the Western Wall or Wailing Wall, the Dome of the Rock or the famous Holy Land locations (the Via Dolorosa, the Mount of Olives or the Church of the Holy Sepulcher)
A visit to Tel-Aviv , the cultural and commercial center of the country, eating Falafel and stroll the almost 10 mile long beach, visit design shops and enjoy the vivid night life
To follow the traces of Jesus on a Biblical Journey in the Galil region . Behold Nazareth, the Sea of Galilee, Capernaum, the Mount of Beatitudes, or the Jordan River
To see the Massada and experience one of the world's first health resorts at the Dead Sea
To swim with the dolphins, or simply enjoy swimming, diving or just laying at the beautiful coral beach in Eilat, or
To appreciate the breathtaking view from the famous Baha'i Gardens in Haifa, rest assured there is a Sixt car rental branch nearby offering cheap car hire throughout year. Simply call us, visit a Sixt location, or rent a vehicle online.
Our most popular destination, the
Ben-Gurion Airport
, offers
7/24 service
as well.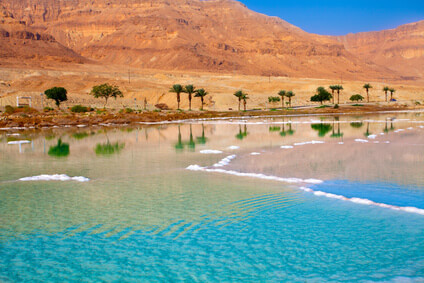 Safety in Israel - Car Rental Insurance
There are three types of car insurances in Israel. One is mandatory, the other two are optional
the Limited Damage Waiver (LDW ) is legally required and must be purchased through the rental car company.
the Theft Protection (TP) and Collision Damage Waiver (CDW ) are noncompulsory insurances. The CDW reduces your cost for damage to the vehicle you are renting or damage to third party property. It is optional but taking into consideration the Israeli road safety conditions and driving culture, it is highly recommended.
Since Israel has different traffic rules and regulations, unfamiliar signs and curb striping, it can be hard to navigate at first. We can help you quickly gain the knowledge you need to travel safely with these
tips for navigation in Israel
. Know that you will always receive
great customer service
in Israel, so you can tour the Holy Land knowing that somebody will take any concern you may have seriously.
Additional Services from Sixt in Israel
Sixt offers a wide range of services in Israel, no matter what you need for you Israel car rental:
Child Seat
Young Driver
Delivery Service
GPS or
Automatic Vehicles
Shlomo Sixt has all of your needs covered!
With Sixt, discover great car rental in Israel!
Visiting Israel is a wonderful experience. Whether you are religious or not, the history of Israel is significant. By renting a car from Sixt Shlomo, you are assured that you will have reliable transportation, leaving you to concentrate on the attractions of Israel and enjoy your visit.
Experience the fun and convenience of a car rental from Sixt on your next holiday, family visit, beach vacation, pilgrimage in the Holy Land or worldwide. Simply contact Sixt, rent a car and book your dream car today.
For a
car rental comparison
please take a look at our best deals.