Car rental with Sixt in Reykjavik, Iceland
Our Service
|
Traffic Information
|
Sixt Tips
|
Sightseeing Destinations
|
Business Travel
|
FAQs
Get going from one of our three branch locations at the Reykjavik Domestic Airport, Keflavik International Airport, or Reykjavik city center. When you go to our booking page you can make a quick price comparison of our various rental vehicles. With our affordable rates you can might want to treat yourself to an upgrade with a luxury car rental from leading brands such as BMW or Mercedes-Benz. Some of our branches offer 24h returns for more flexible travel while others give you the chance to reserve the rental car of your choice thirty minutes prior to pick up. You can find detailed information about each branch on our drop down menu. The second tab gives you an overview of where are Reykjavik car rental branches are located. Please note that while we try to give you the vehicle of your preference reservations can only be guaranteed for the selected car category as specific models are subject to availability.  
Our Service
Along with our top quality vehicles and flexible travel arrangements we offer ways for you to customize your rental experience. You can tack on an additional driver to share the wheel, a GPS to stay on track and coverage protections for more peace of mind. We also have child seats for babies, toddlers and small children. Since many of Iceland's main tourist attractions are located outside of the city center, much of your driving time will be in the rural outskirts of the capital. Consider taking advantage of deals on optional extras to help you ensure safer and more enjoyable travels. Here is an idea of what you can include to your car rental in Reykjavik.
Special add-ons
Gravel Protection
Sand and Ash Protection
Tires suitable for winter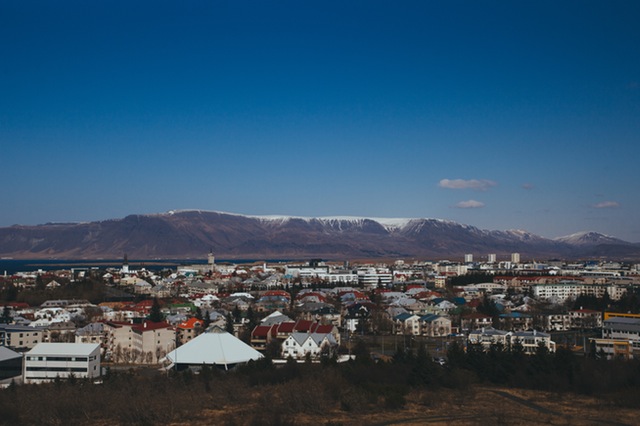 Traffic Information
Reykjavik continues to be one of the smallest capitals in the world at a population of just over 100,000. As such, traffic in the capital city is almost nonexistent with many roads and highways leading drivers to Reykjavik's main neighborhoods and outlying cities. Route 1, or the Ring Road, will take you all the way around the island for a fantastic view of both the urban and rural parts of Ireland. With a rather small local population, most likely you will encounter tourists on Iceland's highways en route to enjoy the magnificent natural wonders of Reykjavik and it surrounds. It is also a good idea to download the emergency 112 app in case you should run into any difficulties while out on the road.

Sixt Tips
Despite misconceptions surrounding the name, Iceland is not in fact a floating iceberg. With a similar climate to other Northern European countries, the majority of Iceland's landscape is actually made up of mountains and volcanoes. Understandably then, much of Iceland's tourist appeal stems from its natural beauty and plethora of outdoor activities. Some of the most popular locations include visits to nearby icebergs, waterfalls, and beaches at Skogafoss, Gullfoss, and Jokulsarlon Lagoon. The Blue Lagoon spa in the center of Reykjavik is the most famous location to sit back and treat yourself to a relaxing day in the geothermal spa. If you find yourself visiting between September and April, make sure to look up into the sky and take in the natural colorful phenomenon of the Northern Lights.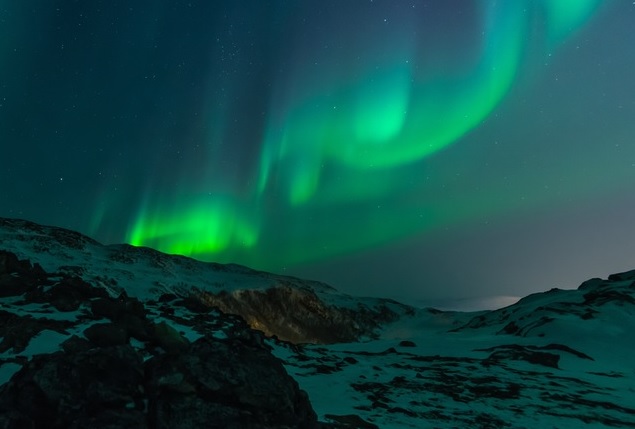 Sightseeing Destinations
Thingvellir National Park
Ever wanted to be in two places at once? Well Iceland takes that one step further at Thingvellir National Park. A dive down into the Silfra fissure lets you float at the crossroads between the European and Northern American tectonic plates, a truly unique experience in the international diving arena. Just a 40 minute drive outside of Rykejvik, Thingvellir takes you right into the heart of Iceland's geological splendor. With outdoor activities available for fishing, hiking, horseback riding, and even diving you can learn more about the history of Iceland through firsthand experience of its countryside. Continue on the Golden Circle Tour that makes a winding route back through Hverageroi to Rykevik for a truly spectacular day trip out of the capital.
Distance to Thingvelllir National Park
From Keflavik International Airport: 28 miles miles, about 40 minutes
From Reykjavik Domestic Airport: 19 miles, about 35 minutes
From Reykjavik Marnina: 30.5 miles, about 47 minutes
Fákasel Horse Park
Believe it or not, Iceland has a long and interesting history with horses. In fact, some of the earliest breeds of domesticated horses can be linked to Iceland's wild population. While visiting Fákasel for a weekend away, you can get a bite to eat, roam the barns, and get a chance to even ride one of their many horses. As an added bonus, every evening the Horse Park puts on a show on the biggest stage in Iceland so that you can learn more about Norse mythology and Iceland's history with domesticating this majestic beast.
Distance to Fákasel Icelandic Horse Park
From Keflavik International Airport: 30 miles, about 40 minutes
From Reykjavik Domestic Airport: 28 miles, about 35 minutes
From Reykjavik Marninai: 32 miles, about 45 minutes

Business Travel
The largest economy in Iceland, Reykjivak was also found in 2007 to be the richest country in the world. After a decline in the wake of the 2008 recession, the government has worked to improve its construction. Luckily, by harnessing its natural resources in geothermal and hydroelectric power, Iceland provides 85% of energy with renewable systems. Iceland's biggest export continues to be focused around marine resources providing a large portion of the world's fish needs. Though its economy is still rather small, its mixed economy and minimal government interference make it an interesting point of interest for trade. Many business related happenings take place at the Harpa Concert Hall and Conference Centre. This elegant waterfront structure opened in 2011 and hosts many events year round. A number of modern conference rooms and host of amenities are available for a diverse range of events.
Distance to Harpa Concert Hall and Convention Centre
From Keflavik International Airport: 1 mile, about 8 minutes
From Reykjavik Domestic Airport: 3 miles, about 10 minutes
From Reykjavik Marnina: 1.5 miles, about 7minutes

FAQs
Below are the quick answers to some of our most frequently asked questions. Please be reminded that every country has slightly different rules and regulations, so for the most specific and detailed information pertaining to your desired rental please visit rental information for more information.
Which documents are needed to pick up a rental car?
What is included in the rental charges?
Can I rent a specific car model?
Can I change my booking and do I have to pay a cancellation fee?
Can I cross borders with my rental car?
Can I rent the car at one place and drop it off at another station?
What is Sixt's refueling policy?
What add-ons are available and how much do they cost?
Can I rent a car with unlimited mileage?
Does Sixt deliver and/or collect rental cars?
Do I have to pay a security deposit?