Rent a car in Iceland with Sixt
Click to jump to: Our Service | FAQs | Driving Tips | Places of Interest
Sixt provides car rental deals in Iceland at our airport and city center locations. Each of our branches hosts a diverse selection of leading rental cars and you can take advantage of our affordable rates on premium vehicles and the best additional perks such as GPS and Wifi.
What to Do in Iceland in Winter 2019
Yes, winter in Iceland will be cold. But you can also experience some stunning natural beauty and soak in the world-famous geothermal pools. Driving can be difficult in much of the country from November until February, especially in the countryside or less-populated places. Temperatures can be between 14 and 40 degrees Fahrenheit, although it can feel much colder. Many people come to see the northern lights, although conditions must be right. Other things to do in this island country include visiting the glacial ice caves, soaking in the Blue Lagoon or other hot springs, and going glacier hiking. You can also go dogsledding! There is also plenty to do in Reykjavik including museum, outdoor ice skating, and fireworks on New Years Eve. Just pack all of your warm clothes and rent a car with winter tires if you plan to venture out of the cities.
Our Services
Our branches offer a diverse assortment of car categories with models from select brand manufacturers such as Chevrolet, Toyota, and Opel. You can choose your car rental in Iceland from our array of up-to-date vehicles. We have compact cars and sedans for city trips and SUVs for more outdoor exploration. For comfortable travel on a family vacation have a look at our array of station wagons and minivans. Whichever model you select can be customized with numerous add-ons. While booking include our recommended extras such as additional driver coverage, GPS, internet to go, and child seats.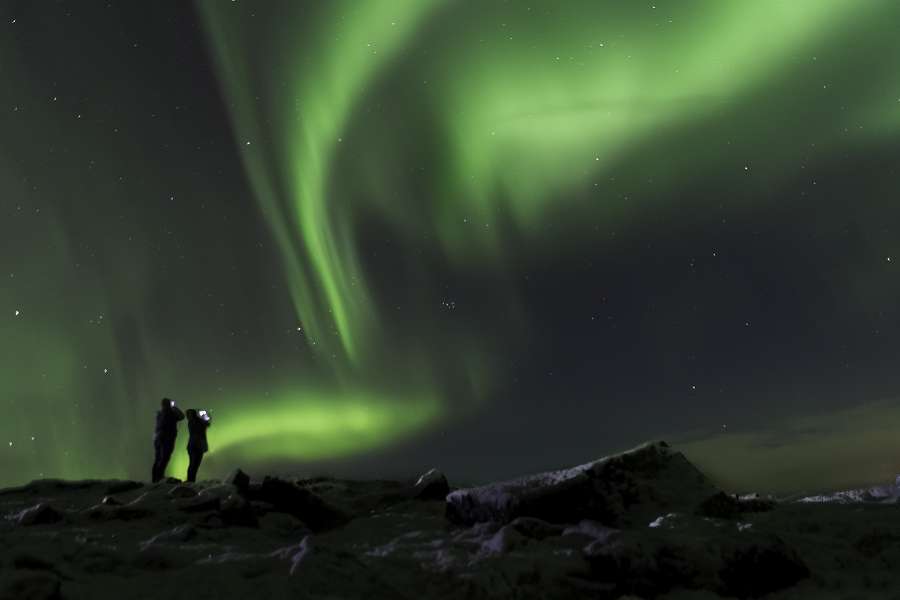 FAQs
Driver's license
To rent a car in Iceland with Sixt the driver and renter must possess a valid driving license. Renters must present a valid passport or ID card at time of pick up as well.
Age restrictions
With our car rental in Iceland drivers must be at least twenty-years-old and in possession of a valid driving license for at least one year. Depending on the car category the minimum age and license requirements vary. A Young Driver Surcharge of 10.00 EUR per day, with a maximum of 50.00 EUR per month, applies to drivers under 25 years.
Payment Methods
Payment for your rental vehicle must be done with a valid credit card. Each Sixt car rental in Iceland accepts all major credit cards, while all prepaid and debit cards such as VISA Electron will not be accepted. The credit card used for payment must be issued in the driver's name and this must be provided at the time of pick-up.
Accidents
In the event of an emergency, refer to the relevant contact details provided with your rental agreement. Emergency Services can be reached by dialing 112.
Crossing Borders
With your Sixt rent a car in Iceland you can travel on local ferries from the mainland to the islands, but it is prohibited on board ferries from Seyðisfjörður. Cross border rentals are not allowed. Please find more details here: Rental Information.
Driving Tips
The road system in Iceland is easy to navigate and traffic is minimal outside of the main cities. Commonly referred to as Ring Road, Route 1 is the most traveled motorway around the country. It circumnavigates the island and connects most of its cities. While Route 1 is open throughout the year, there may be temporary closures due to weather conditions so inform yourself beforehand. There are no tolls in Iceland except for the Hvalfjord Tunnel, which cuts the distance from Reykjavík to the western and northern parts of the island.
Additional driving tips:
In general the speed limit is 50 km/h in urban areas, 90 km/h on highways.
Driving in Iceland is on the right-hand side of the road.
Drivers and passengers must wear seatbelts at all times.
Headlights are obligatory while driving both during the day and at night.
Talking on the phone without a hands-free system is prohibited.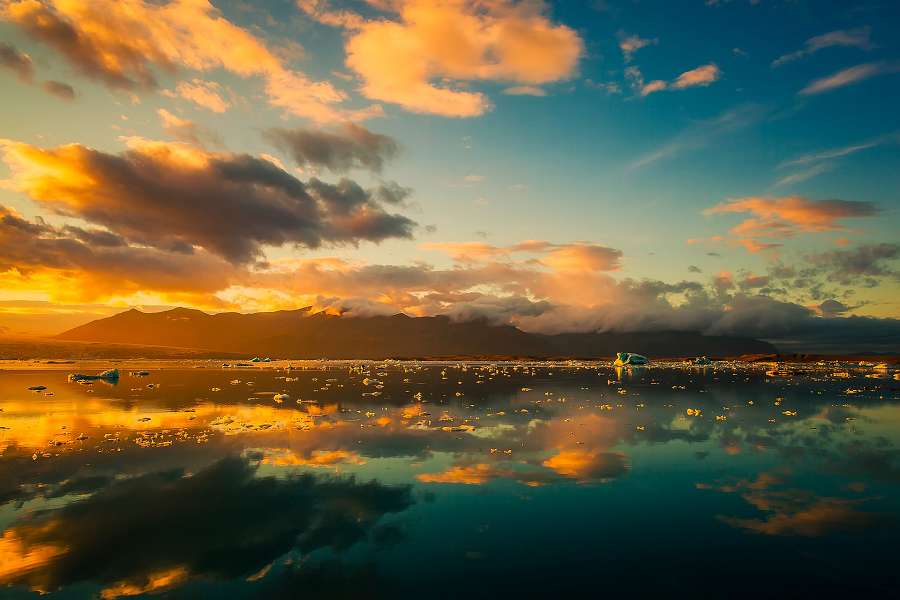 Places of Interest
Top 4 Architectural Sights
Glaumbaer Farm at Skagafjordur
ION Adventure Hotel
Harpa Concert Hall and Conference Centre
Snaefellsstofa Visitor Center
The Glaumbćr Farm features multiple eighteenth and nineteenth century timber farmhouses, serving as a museum that highlights the bucolic lifestyle of northern rural Iceland. Perched near Iceland's impressive lava fields and set underneath the majestic view of the Northern Lights, ION Adventure Hotel is optimal for travelers seeking tranquility or adventure. Harpa Concert Hall and Conference Centre is Northern Europe's award-winning, premiere concert hall situated in the heart of Reykjavik and set against the adjacent mountains. The Snaefellsstofa Visitor Center at Skriduklaustur is the information center for the east territory of Vatnajökull National Park. The center emphasizes the beauty of the surrounding countryside with its distinctive, sustainable foundation.
Top 4 Natural Sights
Vatnajökull Caves
Blue Lagoon
Jökulsárlón
Gullfoss
The Vatnajökull Caves, found within the Vatnajökull Glacier, and tours of the caves with their blue ice roofs and snow covered ground are extremely popular. The famed Blue Lagoon, situated in a lava field in Grindavík, is a man-made, geothermal spa with mineral-rich waters. Jökulsárlón is a lagoon resulting from the breaking apart of the Breiđamerkurjökull glacier. The lagoon is considered to be the deepest lake in the country and visitors can partake in tours to explore the striking scenery. Gullfoss is a protected waterfall of national significance situated in the canyon of the Hvítá river in southwest Iceland.